Mercedes 'cooling change' aided Hamilton's pace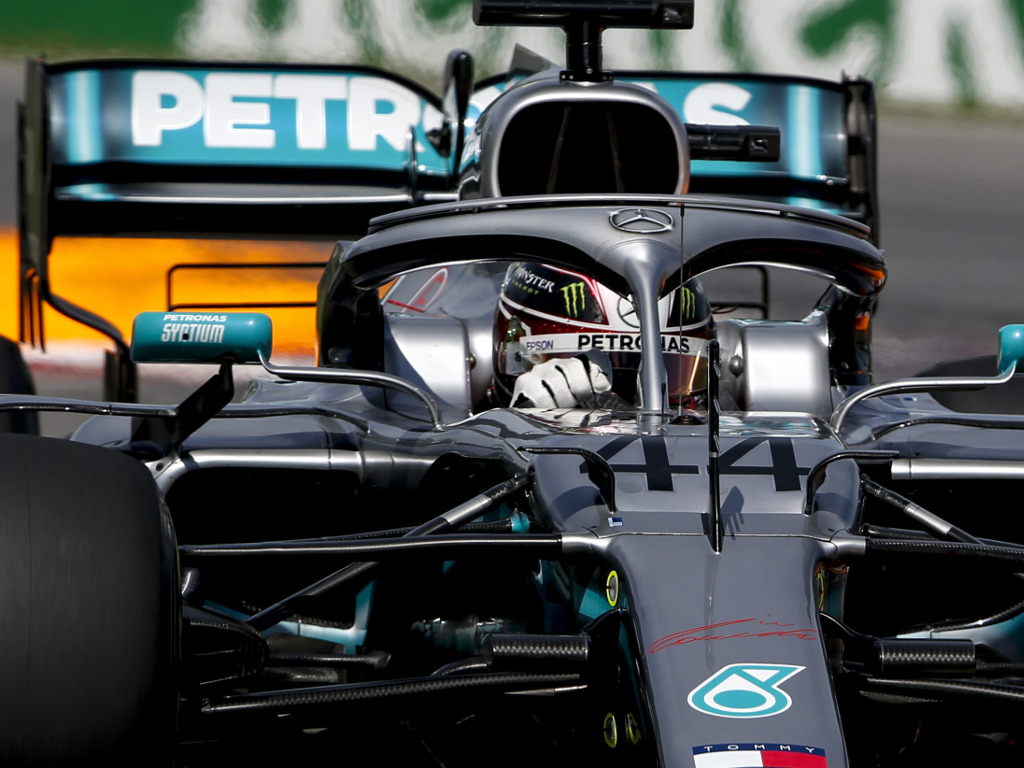 Lewis Hamilton's pace in the second half of the Canadian GP, in which he hunted down Sebastian Vettel, was the result of a "cooling change", one Mercedes wish they had done earlier.
While Vettel seemed to have the pace in the first half of the Canadian GP, after the pit stops it was all Hamilton.
The Brit pitted two laps after the German with the gap widening to 4.8s.
However, it took only a few laps for Hamilton to bring that right down and sit on Vettel's rear wing.
We all know what happened next, Vettel ran off the track, was penalised for an unsafe return and Hamilton took the win.
Mercedes, though, reckon the win could have played out on track had they realised a few laps earlier how much the cooling change would help Hamilton.
"We had an issue in the first stint where although he was able to match Sebastian's lap times, he couldn't really get close behind because the car was overheating a bit so he had to leave a bit of a gap," said trackside engineering director Andrew Shovlin in Mercedes' Pure Pitwall video.
"He was having to lift off the throttle to keep it cool.
"When Sebastian came in, we told Lewis to push but actually the tyres were degrading a bit and you can see his last two laps were actually no faster than the ones before that. And that was fundamentally why the 'overcut' didn't work.
"The reason why we kept him out the extra lap was just that if there had been a Safety Car, we would've inherited the lead by virtue of the shorter pit stop.
"Now, looking at it again, you can see in the second stint we were a lot quicker and some of this is because we were able to make a cooling change in the pit stop that suddenly meant Lewis could really push the car harder and we were able to push up behind Sebastian.
"If we'd known that we had that pace difference, we would definitely [have] had a go at the undercut.
"We'd have stopped him one lap earlier and it would've been close, but maybe it would've worked.
"But, even if it didn't work, Lewis would've been on hot tyres as Sebastian joined the track on cold tyres and we could've maybe had a go at overtaking on the lap.
"So, of course what we did didn't work. We would do something differently next time."
"But that meant we were struggling a bit in traffic. We hadn't intended to be so far down the grid."
Follow us on Twitter @Planet_F1 and like our Facebook page.