Cost cap causing Mercedes much 'difficulty'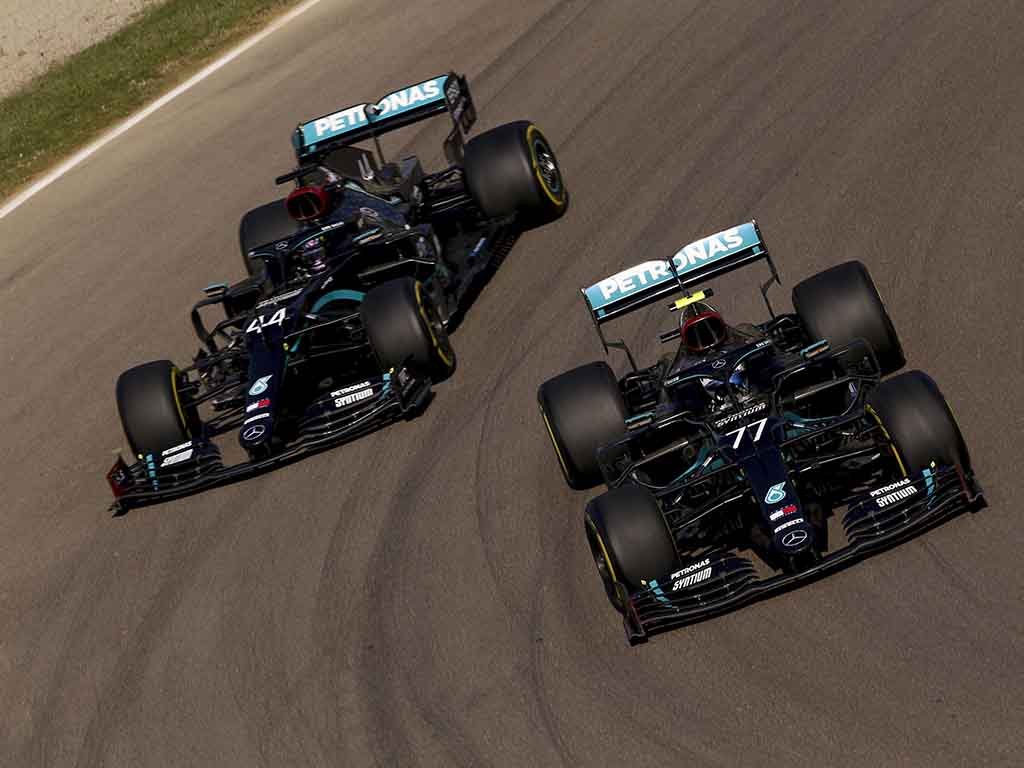 James Allison has admitted the budget cap being introduced to F1 for next season is causing Mercedes "considerable difficulty".
The World Champions' technical director revealed work had been under way on the 2021 car for "several months" – and that wrapping up a seventh consecutive title so early had bought them precious time in preparing for their next defence of the crown.
But the budget cap, which means the bigger constructors like Mercedes will have to reduce costs to a maximum of $145million in 2021, is producing a challenge which meant the team could not rest on their laurels after clinching the title at the Emilia Romagna Grand Prix.
Allison gave an insight into the celebrations in Brackley but stressed he and his colleagues had not gone overboard – and not only because of social-distancing protocols amid the global health pandemic.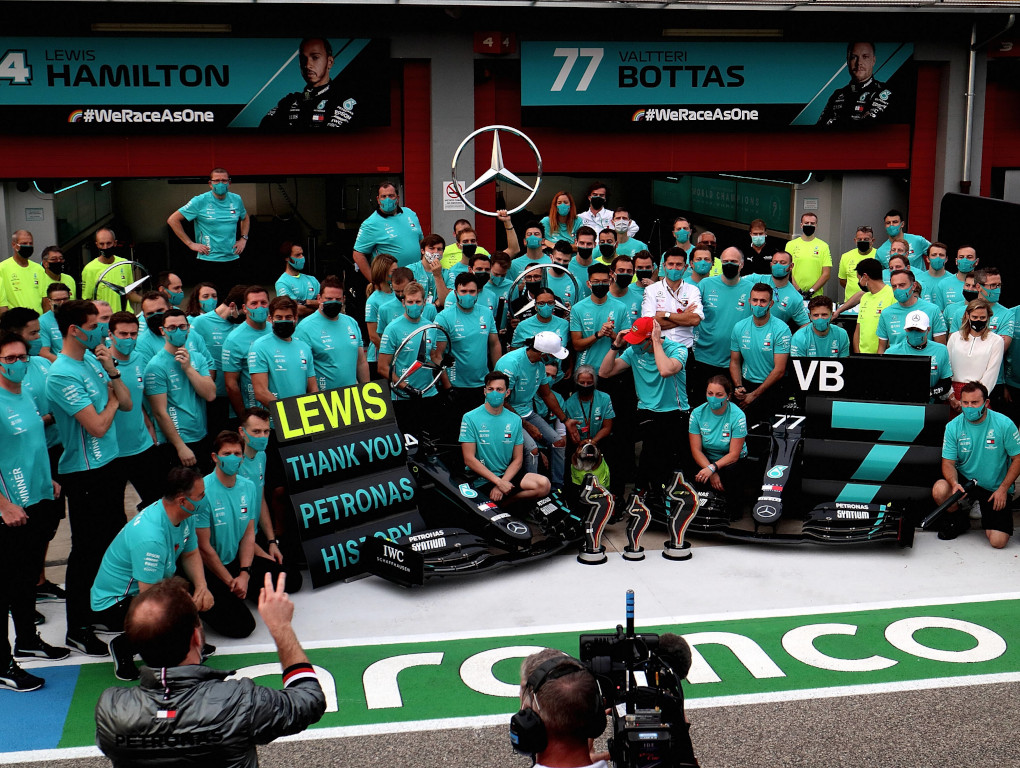 Get your hands on the official Mercedes 2020 collection via the Formula 1 store 
"It's not been a Championship win like any other because this dreaded virus has meant we couldn't jump around and embrace each other in the way we would normally," Allison told the At The Controls podcast.
"That's been a shame because it's such a fantastic achievement for a group of people who merit it with the effort and skill they have brought to bear in such fine style.
"We had a lovely day on the Monday [after Imola] with the factory full of balloons and toasting each other from a distance with champagne and generally being pleased about the world.
"But you would be surprised at the half-life of these celebrations because we are fully back on it, wading through the considerable difficulty of preparing for a very fat rule change next year with the introduction of the cost-cap."
With Mercedes having raced away early from the opposition in the constructors' World Championship, they were able to identify a point when attention could be focused on next year's challenger instead.
"We've been going on next year's car for a good while," added Allison, a former Ferrari technical director.
"That's one of the luxuries that's afforded to you by having a strong Championship – you can decide when you switch your guns over to the following year because you've acquired a margin in points that allows you to do that.
"So for several months now we've been going on next year's car. But unusually for next year it's not just about the technology, it's also about the process change and the restructuring that's necessary to deal with the other big regulation, which is the cost-cap, and that's taking a fair amount of effort, time and thought.
"We are glad of the ability to do that."
Follow us on Twitter @Planet_F1 and like our Facebook page