Mercedes confirm W13 homologation is complete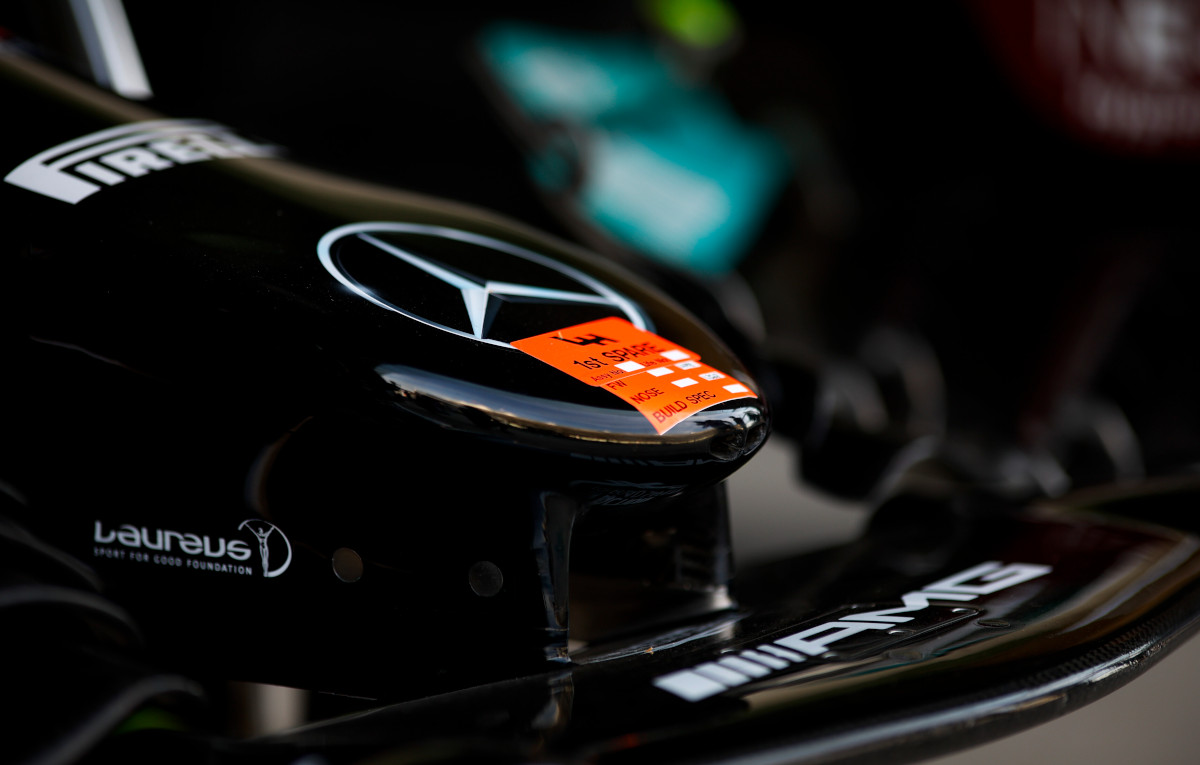 Mercedes have denied a report that their 2022 challenger, the W13, failed its side-on FIA crash test a few days ago.
The team countered, saying the car passed the mandatory tests and "completed full FIA homologation on January 13" via a tweet.
The Italian edition of Motorsport.com had reported on Sunday that both Red Bull and Mercedes' 2022 preparations had been dealt a blow, with their cars failing the FIA crash tests.
While the Red Bull RB18 did not pass its frontal test, with chief designer Adrian Newey said not to be particularly concerned about having to strengthen the design, Mercedes did not pass the side test.
According to the report, Mercedes had tried an "extreme solution" regarding the design of their new car and now have to "resort to a plan B" after it failed the test.
The publication added the W13, unlike Ferrari's 2022 car, "had not yet received the FIA ​​stamp" of approval.
Mercedes have denied this.
Coming soon. 👀 W13 completed full FIA homologation on 13 January 😉 pic.twitter.com/f6SditO95o

— Mercedes-AMG PETRONAS F1 Team (@MercedesAMGF1) January 31, 2022
This year, Formula 1 welcomes a new era with brand new cars based on ground-effect aerodynamics, which the sport's bosses hope will result in closer racing.
Mercedes chief technical officer James Allison has warned "one or two" teams will get the new regulations "really badly wrong".
"Everyone in our team, and everyone in every other team, will have done our level best to try to find a design and an approach that will be a happy match to this new regulation set," he said.
"We will all get to find out together at the start of this season, in the races that unfold from there, exactly how that shakes out.
"I would imagine, given the cars are so new and so different, that one or two cars on the grid will have got it really badly wrong and they will have a terribly painful year."
But, by that same token, he reckons one could find an innovation that has the rest of the field scrambling to catch up.
"I would imagine all of us to some degree will have left things on the table that we just didn't anticipate," Allison continued. "And we will look at other cars and think 'oh, why didn't we think of that?'
"Then we'll be scrambling around to try to get that idea onto our car as fast as possible so we can claw our way, from whatever position we land in that first race, forwards."
PlanetF1 Verdict
Mercedes deny failing crash test
Mercedes have denied that they failed an FIA crash test with their W13.