Mercedes' revised W14: Is the 'more Red Bull' sidepod concept where the 'magic' lies?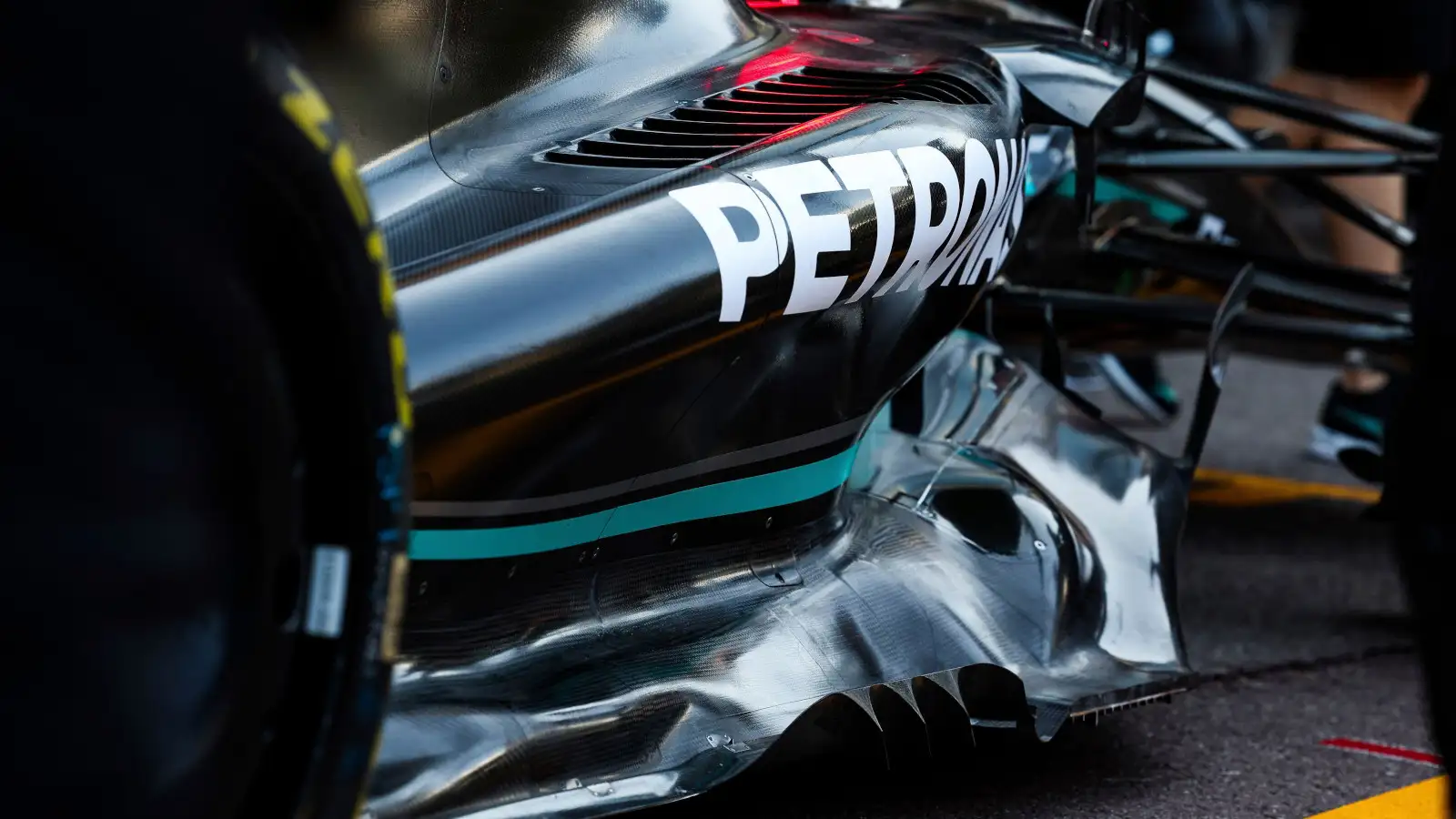 Happier with the W14 than they've been all season, George Russell has refuted suggestions the "magic" lies in the team's switch to a "more Red Bull" styled sidepod concept.
Having begun F1's ground effect aerodynamic era with a sidepod design dubbed the zero-pod, Mercedes struggled to win races while Red Bull with their bulging sidepods with the severe undercut ran rampant over their rivals.
With Mercedes having won just once in 27 grands prix, the 2022 Sao Paulo race where Russell led Lewis Hamilton across the line in a 1-2 result, while Red Bull bagged 22 victories in that time, the Brackley squad finally made the call to ditch their zero-pods in favour of a more Red Bull styled look.
Debuting the heavily revised car at the Monaco Grand Prix, Hamilton qualified sixth to Russell's P8, but both drivers have spoken of a better feeling in the car.
Russell, though, has quashed suggestions that it's all down to the sidepods.
"Sometimes you've got to stick with what you believe and sometimes the best course of action is building around your foundations," he said as per The Race, "but we wanted to rule some things out.
"Equally with the sidepods, the sidepods haven't necessarily brought any additional performance by going to a more Red Bull concept.
"The magic is more underneath the floor. But we still had to rule it out. We've done that now, now we move on."
PlanetF1.com recommends
F1 starting grid: What is the grid order for the Monaco Grand Prix?
Winners and losers from 2023 Monaco Grand Prix qualifying
Hamilton, meanwhile, admits changing the car's design philosophy wasn't an easy call for Mercedes to make and it was one that took the time more than a year to accept they needed to do it.
"It definitely is difficult," he said, "when you see it, and you see the proof of the concept, and it's working, but it's not as easy as just changing it.
"You saw that last year the Aston just changed the sidepods and they didn't go any faster. It took a whole heap of work over the winter."
Now, he says, Mercedes need to play catch-up as Red Bull are 18 months ahead of Mercedes.
"But the fact is," he continued, "we are more in that direction, but still the airflow that they [Red Bull] have, how they control their wake and everything, is still a little bit different to ours.
"There's work we need to do in order to be able to use that smaller wing that they have.
"We're still not as efficient, they still have less drag, still have more downforce pretty much everywhere. So we've got a lot of work to catch up."