Wolff will discuss team orders ahead of Mexican GP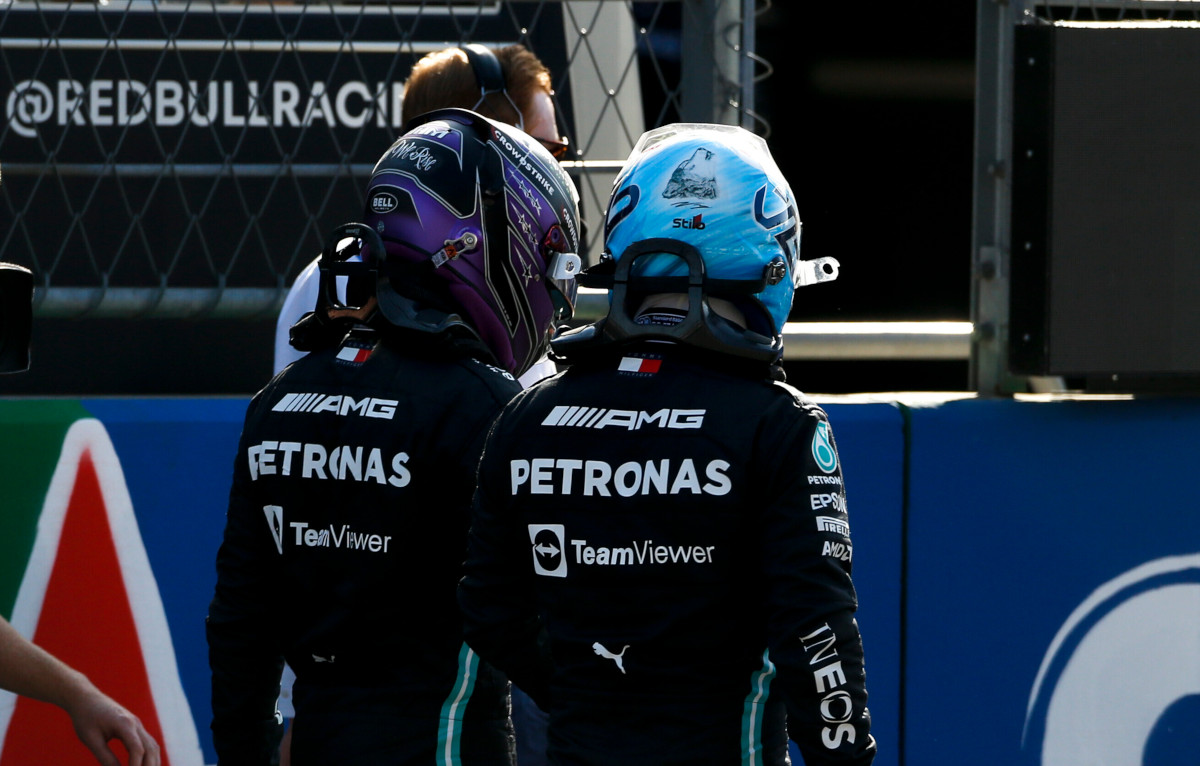 Toto Wolff will have the team order conversation with his drivers after Valtteri Bottas beat Lewis Hamilton to pole position in Mexico.
On a day when Red Bull and Max Verstappen were expected to dominate, it was Mercedes who came to the fore in qualifying for the Mexican Grand Prix.
Bottas posted a 1:15.875 to edge his team-mate Hamilton by 0.145s with Max Verstappen a further two-tenths down.
But while the 1-2 was a great result for Mercedes, it was the wrong way around, the team needing Hamilton be ahead of Bottas.
The Briton is the only one of the team-mates who has a realistic shot at this year's World title, trailing Verstappen by 12 points with 133 still in play.
Wolff acknowledges "catching up" those points has to be number one goal.
"A front-row lock-out feels really good as it was somehow unexpected," said the Mercedes motorsport boss, "but it's all about catching up on these valuable points. That's clear.
"Most important is to stay ahead at the start, then from there it is easier to manage the race."
And with the driver who needs the points the most starting P2, Wolff admits team orders could be used at the Autodromo Hermanos Rodriguez.
What a sensational lap 🚀@ValtteriBottas rates his Mexico pole as one of his best 👌 #MexicoGP 🇲🇽 @pirellisport pic.twitter.com/wpbrCwga0u

— Formula 1 (@F1) November 7, 2021
Asked if Mercedes had discussed it prior to qualifying, he said: "No, we haven't discussed it because we felt we were not in a position to consider it.
"It was such a long shot, talking about the victory before qualifying but the situation is different now and we are going to address it as we always do at the strategy meeting."
But now having secured the 1-2 on the grid, it is on the table.
"I'm a racer, and I feel such discussion [on team orders] is something that is always disappointing in a way but sometimes the circumstances oblige that," he added as per GPFans.
"We will address it and discuss it first with Valtteri and Lewis because they are both involved in such discussions, and then we will see whether the race scenario obliges us to make any such call."
Bottas has previously stated that he is open to helping Hamilton if he can.
Speaking ahead of the Mexican GP weekend, he said: "If there's an opportunity for me to help Lewis with the points, like stealing points from Max then I'll do it because I'm not realistically in the championship anymore.
"I'm a team player and I'll take one for the team if needed."
"But," he added, "my first priority is always to try and win."