Toto Wolff doesn't want second place in F1 as that's 'first loser'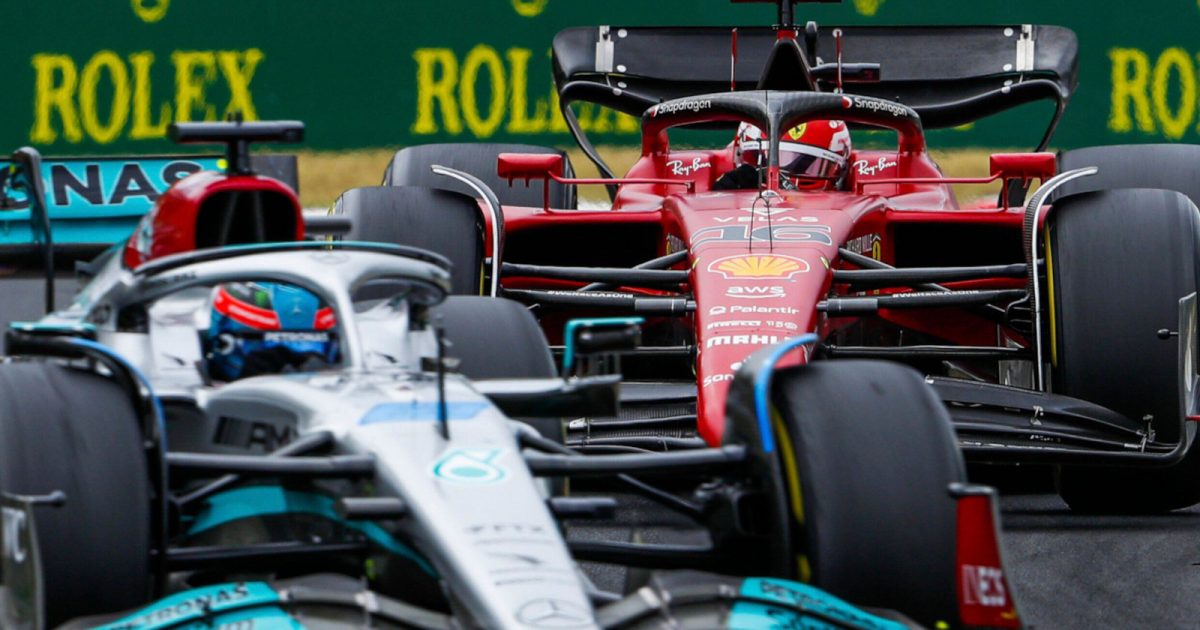 Closing the gap on Ferrari in the standings, Toto Wolff isn't bothered with finishing second as that's the "first loser".
Although Mercedes have yet to win a grand prix, the Brackley squad has shown signs of improved performance of late.
That has coincided with the team seemingly resolving their porpoising problems, or at least minimising it.
With a run of six podiums, including two doubles in the last two races, Mercedes have cut into Ferrari's advantage in the Constructors' standings, bringing that down to 30 points.
But that's only to second, the deficit to Red Bull is still 127 points and that's the gap that Wolff is interested in.
"Second, first loser," he said as per Motorsport.com.
"I think that for me personally, whether second or third in the Constructors' World Championship is not so relevant compared to really racing and being at the front and developing the car so we can win races on merit.
"Beat the Ferraris, beat the Red Bull and prepare for next year rather than really care about the championship position."
Hamilton gets past Sainz, to the delight of Toto Wolff 💪#HungarianGP #F1 pic.twitter.com/bwd8CTgwTK

— Formula 1 (@F1) August 1, 2022
But while Mercedes have yet to bag their first win of the championship, the W13 has been one of the more reliable cars on the grid. Definitely more so than the Ferrari.
Hamilton is up to six podiums, one more than early-season championship favourite Charles Leclerc.
That was put to Wolff, the Austrian replying: "I would have rather had more wins and less podiums.
"We are humbled, but we are striving for race victories rather than second and third. But if they are on merit like today [Hungary], then it's a good step forward."
Standings podium possible for either, or both, Mercedes driver
While Max Verstappen is the runaway championship leader, the reigning World Champion 80 points up on his nearest rival, the fight to finish on the season's podium is heating up.
And even better it involves five drivers – Leclerc, Sergio Perez, George Russell, Carlos Sainz and Hamilton.
The Mercedes drivers have eked into Leclerc's advantage over the course of the past two months and their six grands prix, Russell on the podium four times and Hamilton five. In that same time Leclerc has managed just one.
But given that his one was a victory, the Ferrari driver P1 at the Austrian Grand Prix, he was given a little bit of breathing room in the standings. Not much mind you.
Leclerc was 32 points ahead of Russell at the start of June, and 66 up on Hamilton. He's now 20 ahead of Russell with the gap to Hamilton sitting at 32 points.
It's not inconceivable that Mercedes, despite their early season porpoising problems, could bag a double podium in this year's Drivers' standings.
It won't be the result that the team wanted back in early March, and for a driver of Hamilton's calibre and records, it would be almost a let-down, but given where they bounced six months ago, it would be a welcome reward – or at least a positive sign.