Wolff: Mercedes contract signings 'not done yet'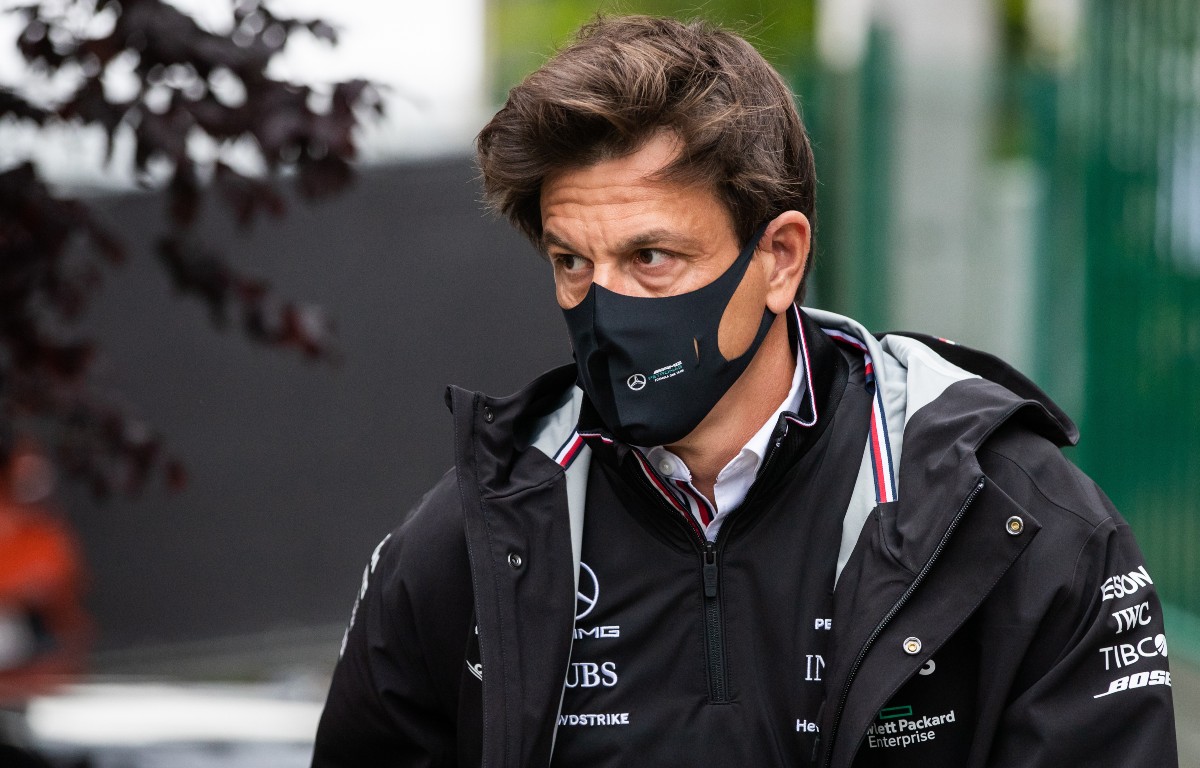 Toto Wolff has said Mercedes have nothing to announce on the driver front just yet, as contracts are not yet fully signed and sealed.
George Russell is now widely expected to be the driver to partner Lewis Hamilton with the team next season, with Kimi Raikkonen's retirement set to enable Valtteri Bottas to join Alfa Romeo for 2022 onwards.
Wolff has said repeatedly that the team will not confirm their decision until the future has been decided for both drivers, with the Austrian feeeling a sense of duty to look after both Russell and Bottas in their future.
Current Williams driver Russell said in Thursday's press conference that he knows where he will be driving next season, but Wolff encouraged the media to hold fire on rushing to conclusions.
"George says something is done," said Sky F1's Simon Lazenby when speaking to Wolff after first practice at Zandvoort.
"Done means signed?" Questioned the Mercedes team principal.
"Is it agreed?" Came the follow-up from Lazenby.
"It's not done yet," Wolff confirmed. "We know that you guys have been asking for all the right reasons, but I think you also need to go through the process one step at a time, then announce when there's something to announce.
"The process is to make sure everybody is in a good place and all the contracts are signed."
"It is not like I have anything to prove…"https://t.co/E9daF1hKIl #F1 pic.twitter.com/PLmzqnsoG7

— PlanetF1 (@Planet_F1) September 3, 2021
Check out all the latest Mercedes merchandise via the official Formula 1 store
The general view around the paddock is that Russell would challenge the Hamilton-centric team environment at Mercedes, as he looks to fulfil the potential he has shown at Williams.
Wolff has spoken before about wanting to avoid creating another fractious relationship in the team, such as the one between Hamilton and Nico Rosberg in the past.
Rosberg spoke recently about how Russell would bring a "more heated" environment to Mercedes than Bottas, and Max Verstappen agrees that having the Brit in the team would be "very difficult" for Hamilton moving forward.
As for Wolff, however, he feels the team have now learned about how to deal with two 'number-one' drivers in the same team.
"All personalities are different, and also the situation between the two team-mates is also the people and their past [referring to Hamilton and Rosberg].
"I think something we have learned, I have personally learned from the Prost situation with Senna, spoke to Prost about it and I was learning on the job with Nico and Lewis.
"If we were to run in a situation [where] we have drivers battling it out there, I think we can benefit from the learnings."