Mercedes 'exploring concepts', admit Red Bull's sidepods are the 'best' today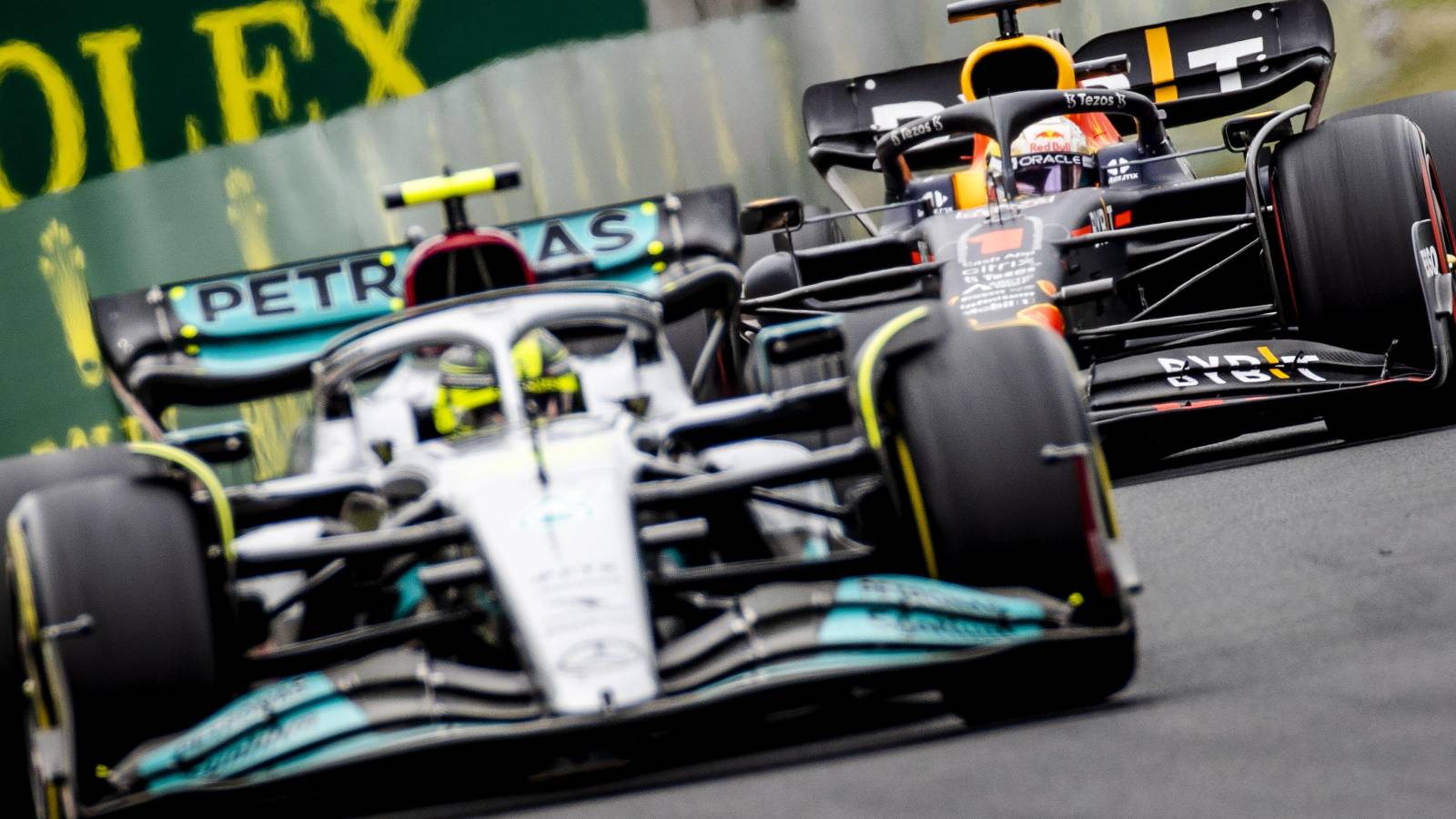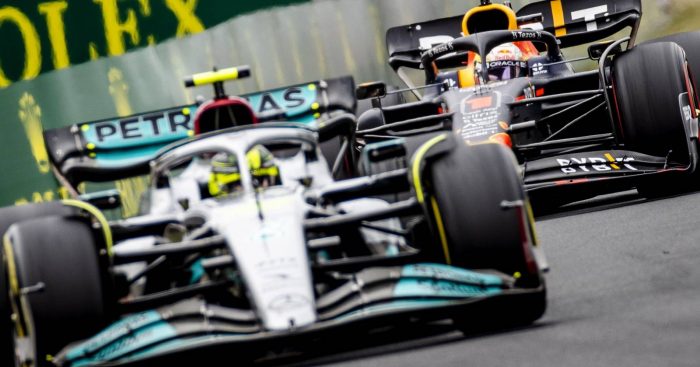 Andrew Shovlin admits Mercedes are not yet set on a sidepod concept for next season as the upcoming small rule changes could have a big effect.
Swapping over-car airflow for ground effect aerodynamics, Formula 1's powers-that-decide expected to see 20 very similar cars on this year's grid given how many hours were spent rule-busting, as Ross Brawn called it.
They got anything but with the teams not even agreeing when it came to the sidepod concepts with three notably different designs.
Mercedes' surprised the most, the team going with what has been dubbed the zero-pod as they have all but eradicated the sidepods.

It is a design that is said to have played a big role in the team's porpoising problems as there's not much holding the floor down.
That meant the team has had to cut away at the floor to reduce the bouncing, and that in turn has cost them downforce.
Winless 16 races into the season, Mercedes are facing a conundrum.
They can carry it over into 2023 where a few tweaks to the floor rules may work in their favour, or they can try a different concept such as Red Bull's race-winning downwash sidepods.
Mercedes' trackside engineering director Shovlin says they have yet to make that call.
"I think the rules do change for next year, that's going to change how people are looking at developing their car," he said.
"You'd always say that the fastest car is the one that's got the best concept, so, you know, today that's going to be Red Bull. Where that goes into next year it's difficult to say.
"Certainly we, as a team, have not fixed what our car is going to look like. We're still exploring different concepts.
"That process will go on for some time, but we're just looking for what will give us the best development opportunity in those new regulations going forward."
However, Red Bull technical director Pierre Waché isn't so ready to declare Red Bull's philosophy the "best", rather he says it is the entire package.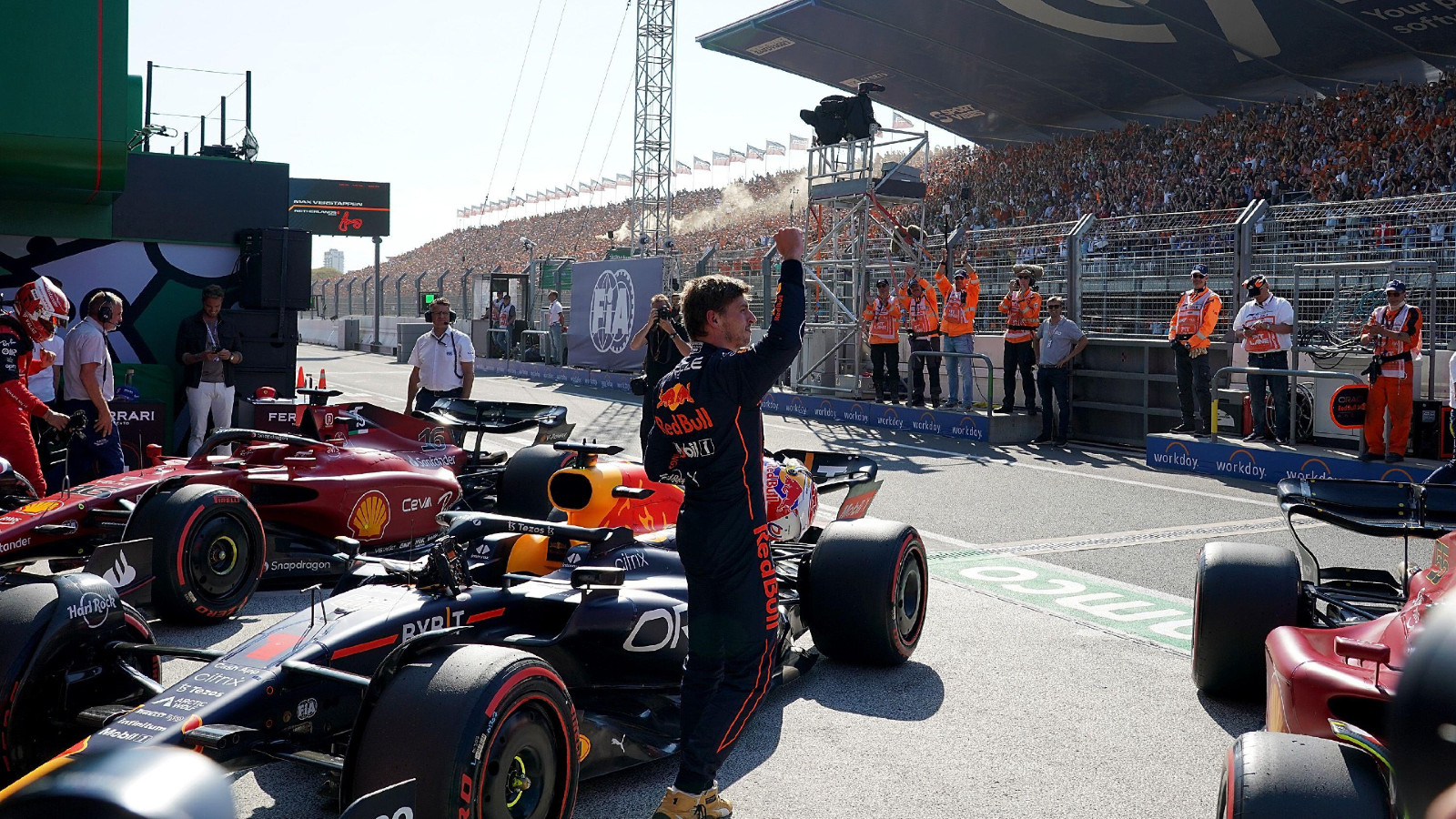 "I am not sure it's the best or worst concept," he said. "I think it is just one part of the puzzle, this kind of sidepod aspect, the invisible part.
"And for sure if you develop your car around a certain concept, if you change it, it will be difficult to find the benefit of it.
"I think you have to be very open minded on how you see the car and the concept of the car for the future. As Andrew mentioned, you know, the rules are changing next year.
"I'm not sure that everybody will converge to one, it's more how you see the new rules, how you try to sort out and what you try to achieve with a concept.
"It's one part of it. And then how make the floor around the car, the sidepod, after a certain level, how to try to fix or try to direct the flow."
Red Bull are leading the Constructors' Championship with 545 points, 139 up on Ferrari with Mercedes a further 35 off the pace.
Read more: George Russell: Mercedes W13 sidepods not the performance differentiator