How Mercedes benefited from Hamilton's heavier car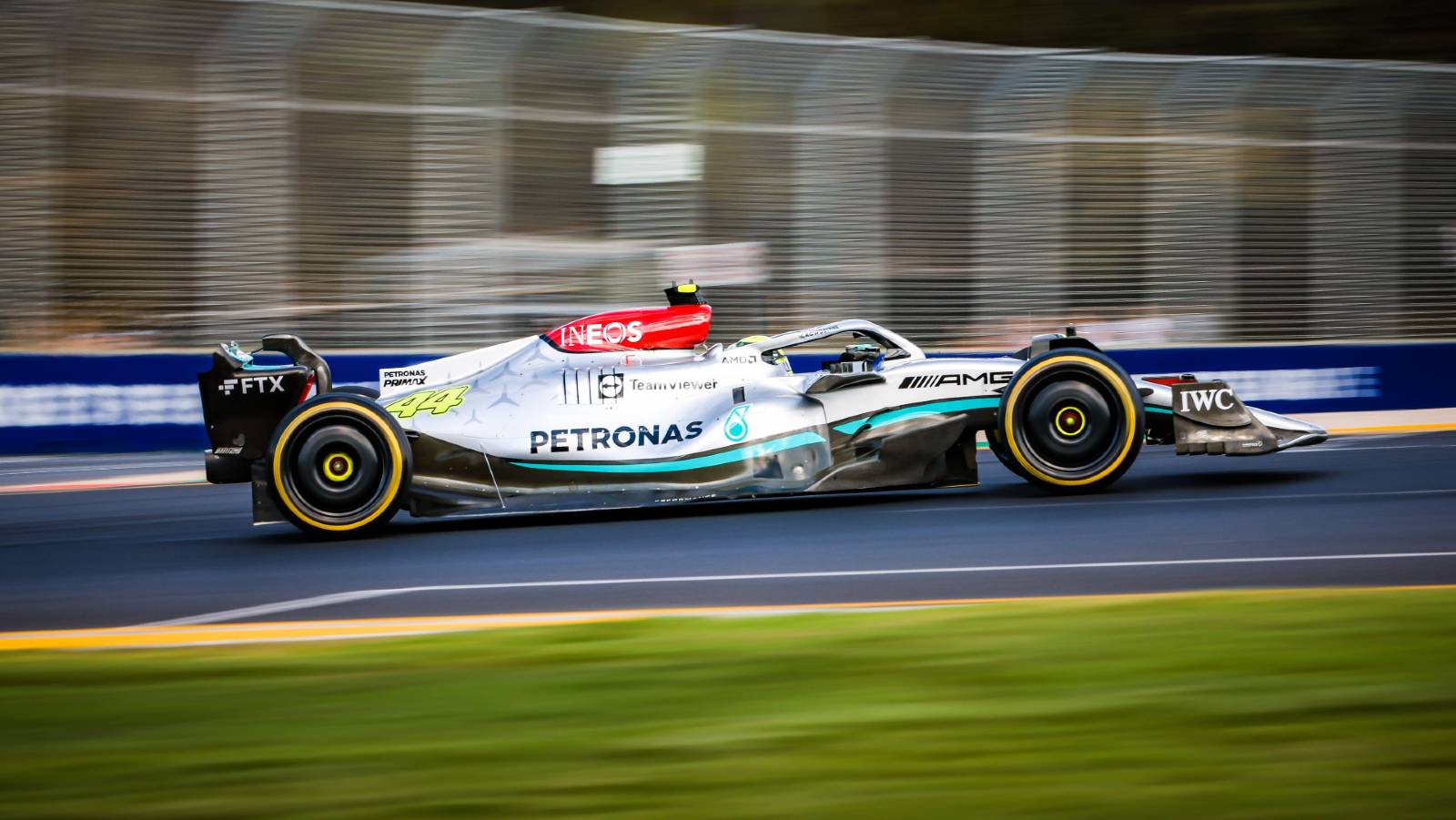 Mercedes believe the extra weight added to Lewis Hamilton's car in the form of data sensors at the Australian Grand Prix was worthwhile.
Hamilton's W13 ran without the additional sensors in the Bahrain and Saudi Arabia races as a way of lightening the load on a car the team admit is "overweight".
But they found the information to be gleaned from those sensors a big miss, so they were added to the seven-time former World Champion's car for the grand prix in Melbourne.
Two lightning starts from our Silver Arrows in Melbourne ⚡👏pic.twitter.com/CuLzXZYOyB

— Mercedes-AMG PETRONAS F1 Team (@MercedesAMGF1) April 12, 2022
Ultimately, Hamilton finished fourth to winner Charles Leclerc, one place behind his team-mate George Russell, in a car Mercedes are still struggling to make anywhere near as competitive as they would like.
Asked during the team's debrief of the Albert Park race whether good data had been obtained from the sensors on Hamilton's car, James Vowles, their motorsport strategy director, said: "The answer is yes. We always need to have a good understanding and be data-driven as an organisation.
"And it was painful, because taking sensors off the car because the car is too heavy means we are losing out on information, and what we concluded from the first two races is we had too many questions without answers as a result of doing so.
"In a normal year, you wouldn't even consider not having sensors on the car. You would add what you need to, to make sure you understand what's going on. But obviously this isn't a normal year and the car is overweight.
"In terms of how it worked between the two cars, there are thousands of components that make up the racing car for George and for Lewis.
"And those components don't weigh exactly the same amount, there is variability of a few grams here and there and the actual car weight as mentioned on the FIA scales between the two cars in the race was within a few grams of each other, so Lewis did a fantastic job by carrying these extra sensors.
"Ultimately, the cost was small, it was a matter of grams between the two, which is what we wanted.
"To answer the bulk of the question though, have we got good data? Absolutely. It's not that, from this, you can suddenly find something that will turn everything on its head and will find a solution in one race, but it provides clues and understanding of what we need to do to move forwards."
No significant upgrades coming from Mercedes' side
George Russell has revealed Mercedes have no "substantial upgrades in the pipeline".