Mercedes fearful of porpoising issue returning to W13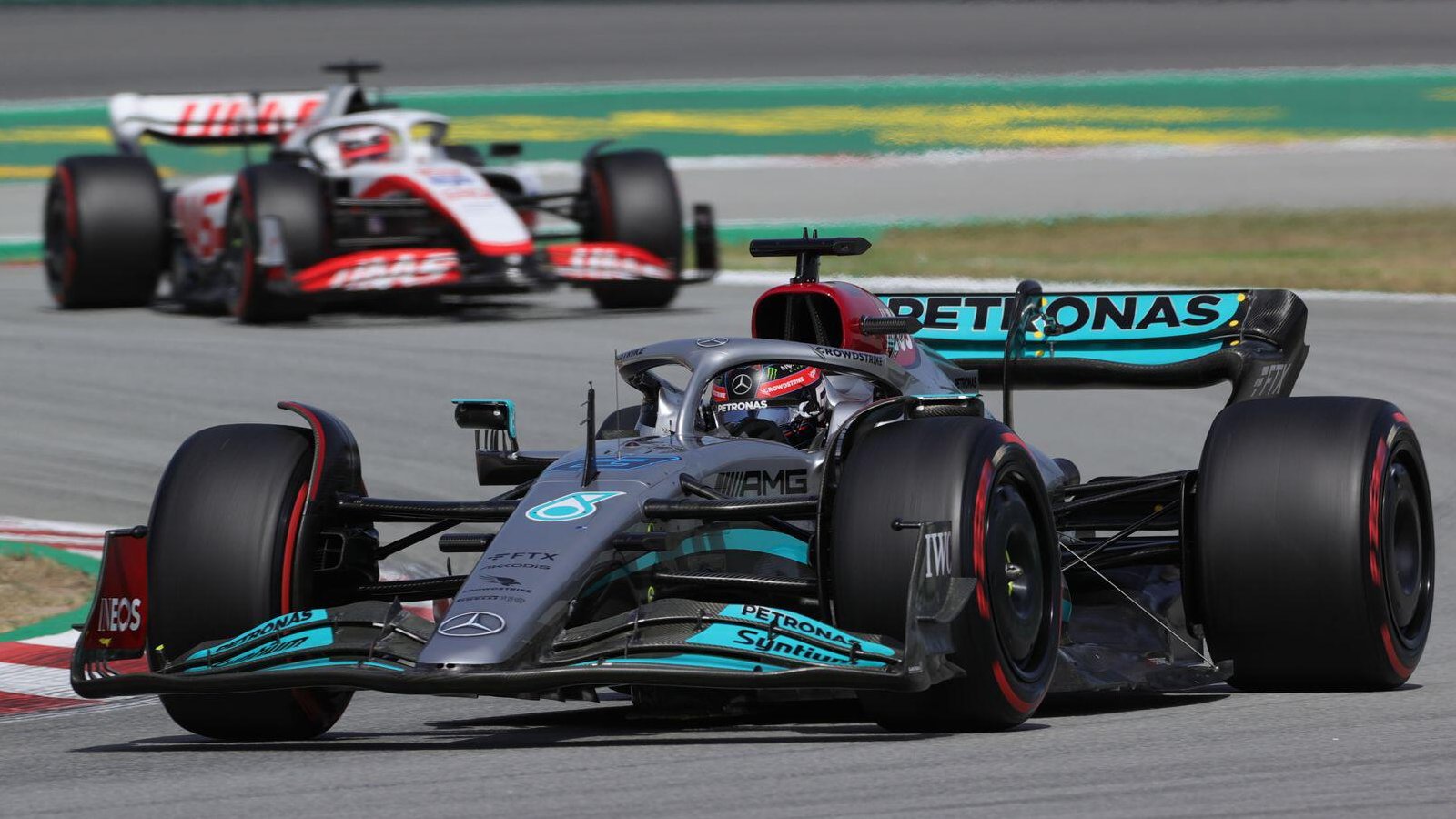 Mercedes' chief strategist James Vowles believes "it would be wrong to say the porpoising issue has disappeared" despite an improved showing in Barcelona.
Having seemingly solved the bouncing issue that has so far plagued their defence of the Constructors' Championship, Mercedes seemed to have turned a corner in Spain thanks to upgrades brought to the W13.
George Russell was able to take third place while also being able to defend against Max Verstappen, and Lewis Hamilton recovered from a lap one incident to take his car from the back of the pack to fifth.
Their performance had many, including Russell and Toto Wolff, declaring a title challenge was back on – but chief strategist Vowles has warned they are not entirely out of the woods just yet.
"We've had one race out of six where the car has been well behaved," he said in the post-race debrief for Mercedes' YouTube channel.
"It was a car that really was a proper racing car for once. We could set it up, we could tune it, we could play around with the settings and it would respond in a way that was predictable, and the same couldn't be said for the car we had for the first five races of the season.
Torquing Point: Mercedes show signs of life in Spain - Spanish GP Conclusion
Mercedes came to Spain with new upgrades, hoping to help sort the car out. And what we saw was a vastly improved team, one that might now be able to push on and capitalise on Red Bull and Ferrari's reliability issues.
"However, we have to temper our expectations. It's one track, and a track that has suited our car for many years prior to this one. There is a lot for us to understand and learn."
The 42-year-old, who has been with Mercedes since their arrival into the sport in 2010, said the porpoising issue could return and predicted that would be the case among their competitors too.
"I think it would be wrong to say the porpoising issue has disappeared," he said. "I think you still see it on our competitors and I'm sure there will be elements of it coming back again as we build on our understanding and the foundations we laid down in Barcelona.
"What I can say is we made a definitive step, a step in our understanding and the deployment of what we put on track. And we can build on that, and the same could not be said about the first five races with the car we had there.
"We will move forward from where we are now but it will be a journey, it won't happen overnight. And we've got difficult tracks coming up, we've got Monaco and Baku which will throw up their own challenges and surprises. The difference now, though, is we have a car that's within touching distance of the front and a car we can fight for a championship with."
Wolff was also confident of a title bid this season, saying the W13 now reminds him of previous championship-winning cars.
"I've seen a race car today that reminded me of the race cars of previous seasons, when you are 30+ seconds behind the whole field and you come all the way to the front and near the podium," Wolff told media, quoted by Motorsport.com.
"That's very encouraging and shows we have made another step.
"Can we fight for the World Championship? We bet we can. But we just need to have a car that is able to finish first and second. And I think we have reasons to believe we can get there."