Mercedes on the 'tremendous ask' they face in the final stages of F1 2022 season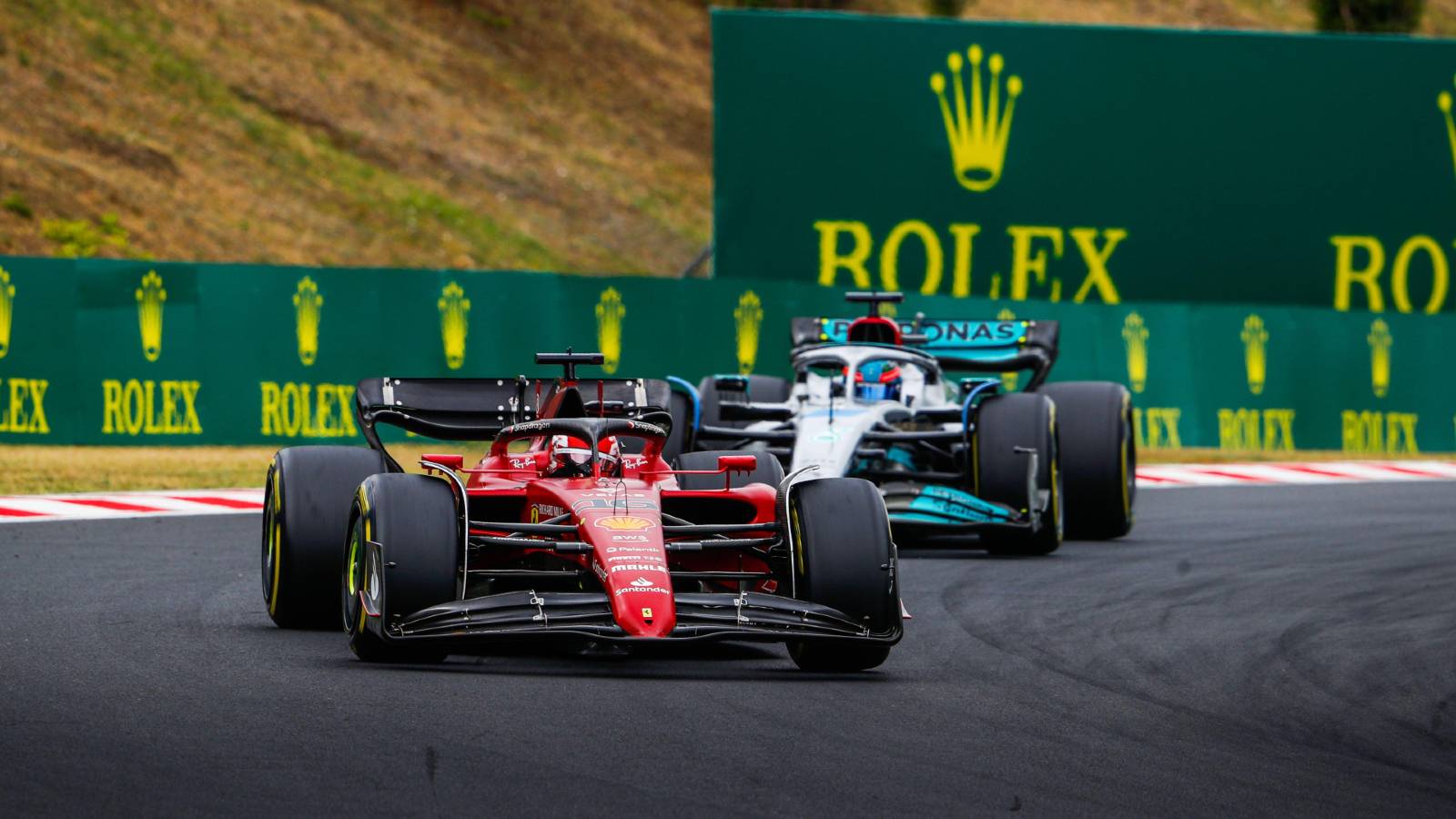 Mercedes will be doing everything in their power to try and pinch P2 in the Constructors' away from Ferrari, but realise they face quite a mammoth task.
After winning seven Drivers' World Championships and eight Constructors' titles from 2014 to 2021, Mercedes' dominant reign is now officially over with both pieces of silverware going in the Red Bull trophy cabinet this season.
The Silver Arrows instead find themselves in very unfamiliar territory, still searching for their first win of the campaign with 20 rounds completed and just two race weekends left to tick off.
Even though the win tally is still showing a zero, Mercedes have displayed some signs of improvement throughout the year and that has been further highlighted by the fact that Lewis Hamilton has finished runner-up to Max Verstappen in the last two races.
That has helped Mercedes to narrow the deficit to second-placed Ferrari in the Constructors' Championship, who very much have a target on their backs going in Brazil and Abu Dhabi.
However, the current 40-point gap between the two F1 giants may prove to be just too much for Mercedes to overturn.
"It's very clear what our internal goal is," James Vowles, motorsport strategy director at Mercedes, said in the Mexico debrief.
"We are here to finish second in the Championship and every single race that we can start pulling that points gap down is a success.
"In Mexico we took just 13 points out of them so there is still 40 left to go with two races, fortunately one of those is a sprint race.
"I think we have a package now unlike the beginning of the season or the mid-season that can really bring the fight to them.
"But 40 points is a tremendous ask, it will need us really having everything perfect, everything right and Ferrari perhaps to give us opportunities to open the door for us to pick up second.
"What I can tell you is that we are not giving up until the chequered flag in Abu Dhabi."
Mercedes are also expecting Ferrari to make a step up in terms of performance at the iconic Interlagos circuit this upcoming weekend, which would make their task even more difficult.
"It's really hard to tell before we go to an event but I don't think we will quite enjoy the same level of competitiveness," Vowles said when asked if the high altitude in São Paulo would generate the same performance as in Mexico.
"It won't be much different but it might be a slight step backwards and I certainly expect Ferrari to be closer than they were in Mexico. Yes, it's higher altitude than normal, I think it's around 700 metres compared to sea level but it's also a factor of what the track layout is and what downforce level people are at.
"As I mentioned previously we really function well on this high downforce circuits and that's not what we have coming up in Brazil."
Read more: 'The only person who can seriously challenge Max Verstappen is Lewis Hamilton'