Mercedes were 'foolish' with Bottas fastest lap attempt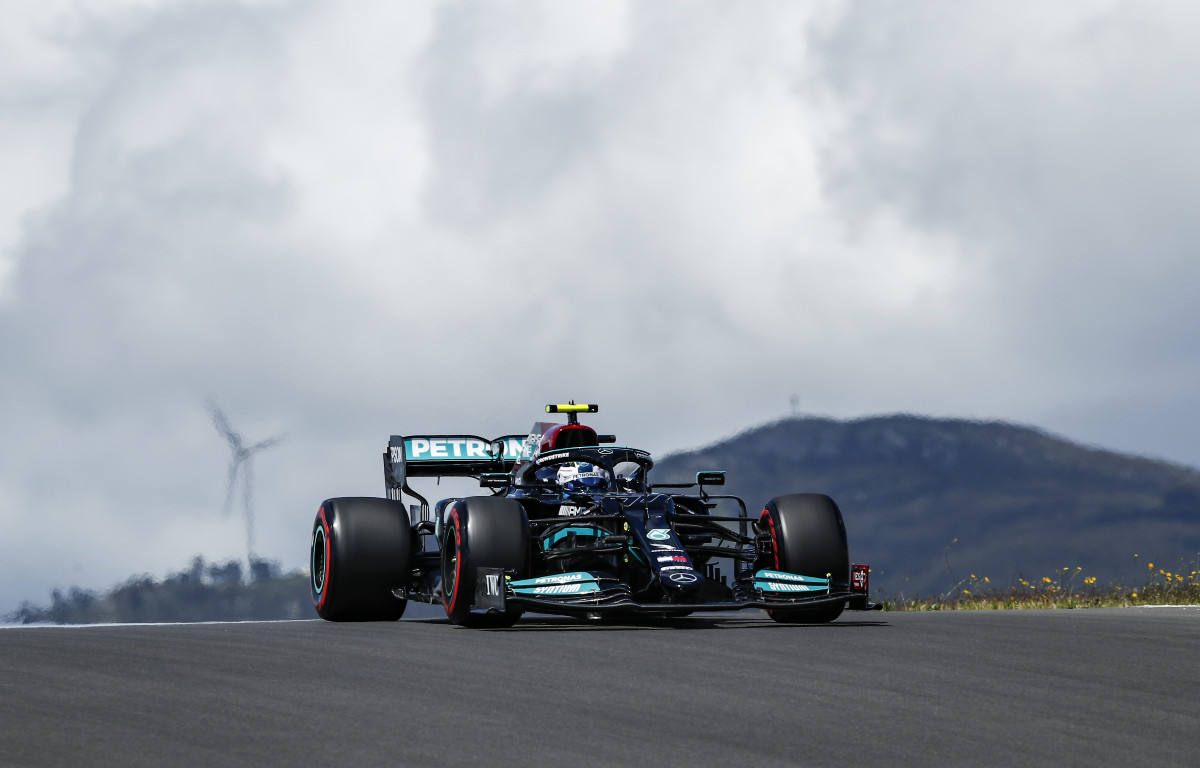 Mercedes chief strategist James Vowles said they were "foolish" with their timing to pit Valtteri Bottas and chase fastest lap in Portimao.
After Lewis Hamilton had ditched his early three-way battle with Verstappen and Bottas to set himself up for victory at the Portuguese Grand Prix, Mercedes decided to change their approach with Bottas and chase the fastest lap bonus point.
Bottas was no longer in contention for P2 after an earlier sensor problem, and so Mercedes brought him in to fit the soft rubber and have a couple of attempts.
In doing so though that created a window for Red Bull to stop Verstappen a lap later and also chase the fastest lap on fresher tyres. He was able to set it, but had the time deleted for breaching track limits, meaning the fastest lap and bonus point was returned to Bottas.
A bullet dodged for Mercedes, but one they were "foolish" not to see coming.
Asked as part of the Portuguese GP debrief if it was a mistake to pit Bottas a lap earlier than Verstappen, Vowles replied: "Short answer, yes.
"The soft tyre was a difficult tyre to get working and more so we felt that perhaps a couple of attempts at it would be on the safer side.
"It was foolish, and in truth we hadn't fully considered all the consequences of us stopping that much earlier, providing opportunity for Verstappen to also stop."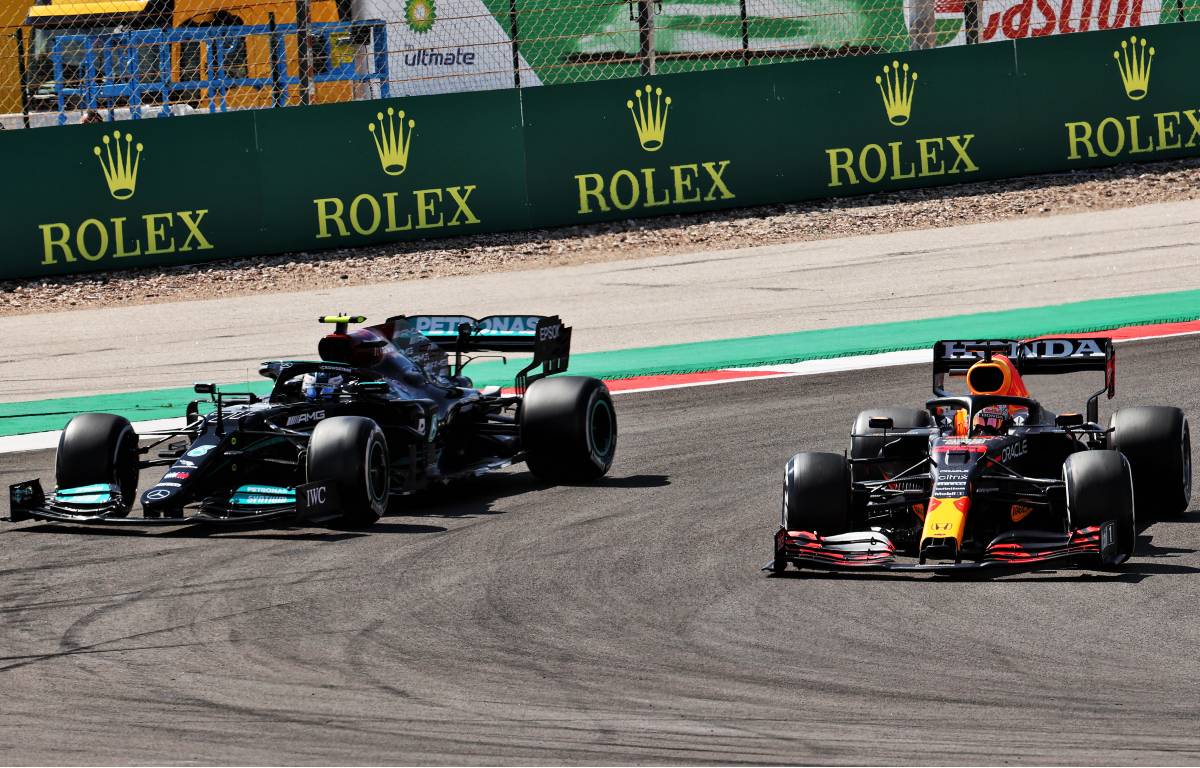 View the latest Valtteri Bottas merchandise via the official Formula 1 store
Pole-sitter Bottas had led the race in the early stages before being passed by Hamilton and Verstappen, but as Lap 54 of the race approached he was starting to home back in on Verstappen for P2.
Sadly though a misfiring sensor cost Bottas valuable time, and at that stage his chances of P2 were gone.
"On Lap 54 of the race Valtteri came onto the start/finish straight and lost a significant amount of straightline speed, enough to lose a few seconds of race time," Vowles explained.
"That followed through into the following lap.
"We have a number of sensors all over the car, but especially around the power unit, and the sensors are there to make sure that we protect the power unit in case of trouble.
"In this case the power unit was actually perfectly fine but one of the sensors was reading very inaccurate numbers and put the engine into a protection mode, effectively tried, if this was true, to protect the power unit, a power unit we have to run for a number of races.
"And after a short period of time, those two laps, the sensor actually failed and as a result of that the power unit returned back to normal power, there was nothing more to be done.
"We obviously also have, and we were looking through it at our disposition, a number of ways of modifying what the power unit does in terms of recovery strategies.
"So we have default modes which you may have heard called over the radio, that allow us to fix off specific sensors that may be troubled.
"Ultimately, this cost Valtteri any chance at all of getting back to second place. He had done until that point an incredible job to close the gap back down to Verstappen, and he was on his gearbox about to pressure him."
Follow us on Twitter @Planet_F1, like our Facebook page and join us on Instagram!