Mercedes scratching heads over Max's undercut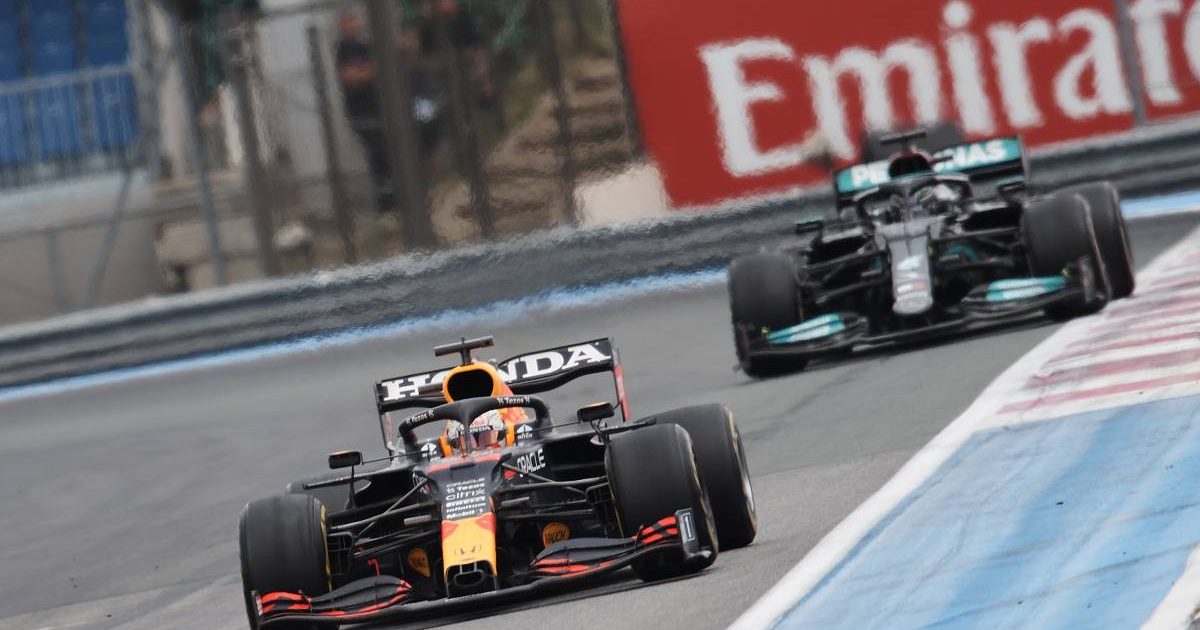 Mercedes admitted they were baffled as to how Max Verstappen could perform the undercut on Lewis Hamilton at the French Grand Prix.
After a mistake from pole-sitter Verstappen in the opening sequence of corners, Hamilton got in front and had a lead of a few seconds approaching the round of scheduled pit-stops.
Red Bull called in Verstappen first on lap 19 of 53, Mercedes quickly responded by 'boxing' Hamilton and although nothing unusual happened in either stop, it was the Dutchman who emerged ahead when both cars had fresh tyres.
"Not sure what happened there," was race engineer Pete Bonnington's radio message to Hamilton immediately afterwards, with a second stop for Verstappen on lap 32 – which Mercedes did not replicate – enabling him to then chase down and pass the seven-time World Champion for victory.
Mercedes trackside engineering director Andrew Shovlin said after the race that the team's modelling system had predicted Hamilton would be safe from the undercut due to the gap he had opened up to Verstappen.
"We thought when we had just over three seconds to Max we were safe from the undercut and that wasn't the case," said Shovlin.
"Even now, we don't fully understand why our models were telling us we would have been okay. So clearly there's something we need to understand there."
Check out all the latest Mercedes merchandise via the official Formula 1 store
Shovlin said Mercedes had been surprised by the hard tyre's strong performance on Verstappen's out-lap, but there was still half a second missing from the analysis of the time lost that they could not account for.
"The hard tyre was good, and good out of the box," added Shovlin. "That's the bit we still need to go through because we haven't yet understood quite why we lost the position.
"We can account for around two-and-a-half of the three seconds. But it's something we need to dig into the fine detail of to understand how we were undercut from so far back, because we weren't expecting that."
Mercedes had a window to bring Hamilton in before Verstappen, but Shovlin explained that the team thought it was still early to make the hard tyres last to the finish.
"It was uncomfortably early to go to the end which, I think as the race played out, you saw that was the case," said Shovlin.
Follow us on Twitter @Planet_F1, like our Facebook page and join us on Instagram!