Lewis Hamilton won't be taking any risks with his driving in Monaco but that doesn't mean Mercedes won't gamble with his strategy, says Toto Wolff.
Off the pace around the streets of Monte Carlo, Hamilton qualified a disappointing P7 for Sunday's grand prix.
The Brit was 0.749s down on pole sitter Charles Leclerc, who secured the coveted grid slot with a late crash that brought out the red flags and prevented his rivals from completing their final flying laps.
Leclerc lines up on pole position with Hamilton's main title rival, Max Verstappen, P2 on the grid.
But while Hamilton faces the prospect of losing points to Verstappen in the title race, his team boss says the championship leader won't be taking any risks with his driving given how easy it is to crash in Monaco.
That, though, doesn't mean Mercedes won't gamble with his strategy.
"Driving wise, no," Wolff told reporters in Monaco when asked if Mercedes would take any risks, "because P7 still scores you points.
"You'd rather have six points than none, if Max wins the race or finishes second that's still a large enough gap.
"So driving wise no but in terms of strategy, we can take risks. They are obviously limited due to the traffic behind us, but I think we have a car that is quicker than P7."
Valtteri Bottas will start from third on the grid.
F1 TV are offering PlanetF1 readers 10% off their Access and Pro subscriptions! Click here and use the code PLANETF10 at checkout*
*offer expires midnight on Sunday, June 6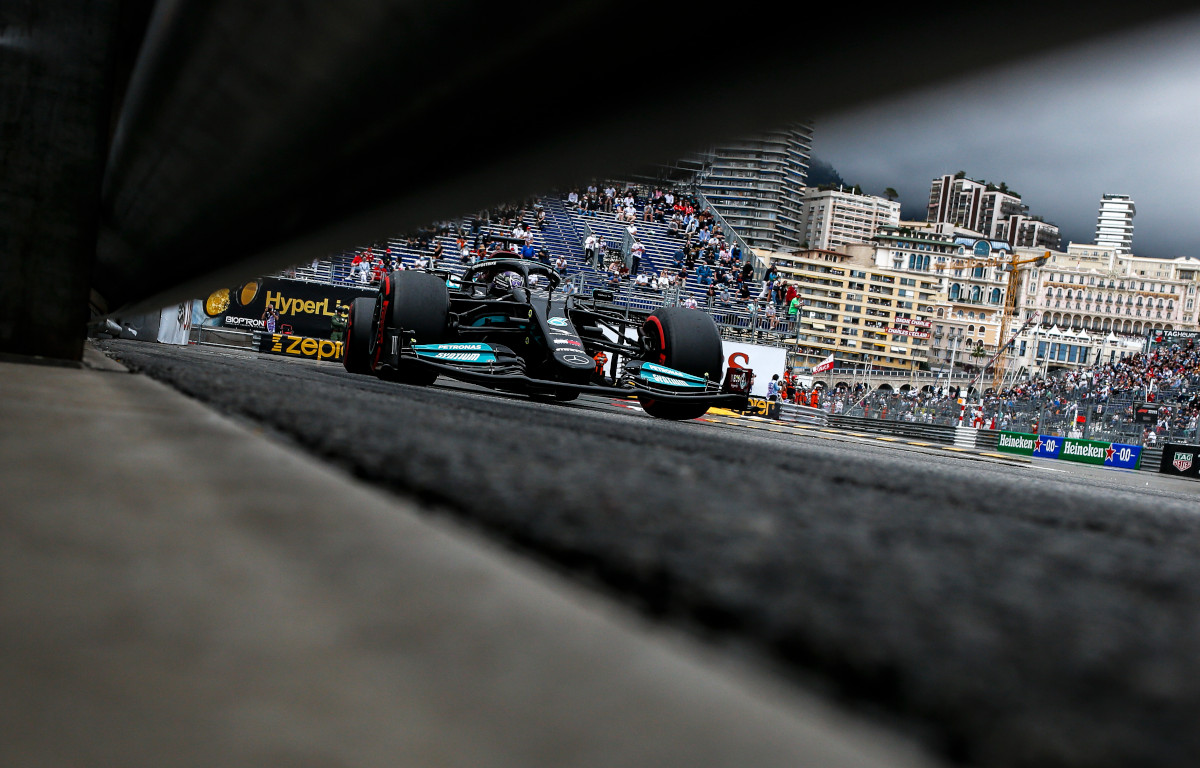 As for Ferrari, Leclerc is on pole with Carlos Sainz P4 on the grid.
Team boss Mattia Binotto is hoping for a clean race from his drivers but also in the pit stops and the strategy calls.
But with Verstappen starting right behind Leclerc, he says "important points" are the first goal on Sunday.
"We have one driver in pole, the other disappointed, and the team as well is disappointed," Binotto told Sky Italia, "because there is the belief we could do better.
"For the race, the start and the pit stop will be important, understanding the degradation of the tyres at that moment. As well as the strategy, when we will be able to do what.
"Having Verstappen behind is not easy but in the meantime we start ahead. So we have to guarantee to arrive at the finish line, and I'm sure we can gain important points."
He reckons Ferrari's SF21 is well suited to the Monte Carlo street circuit.
He added: "The car behaves very well in low speed, in slow corners. So the car for sure has much downforce at low speed. By the way, that kind of downforce is more difficult to develop.
"Probably compared to the others, today we lack the medium and the high speed, but it's a car that in these conditions behaves well. We confirmed it here, it was important for us. This is good also for the rest of the season."
Additional reporting from Luca Brambilla
Follow us on Twitter @Planet_F1 and like our Facebook page.