Mercedes already have a ready-made replacement for post-Lewis Hamilton era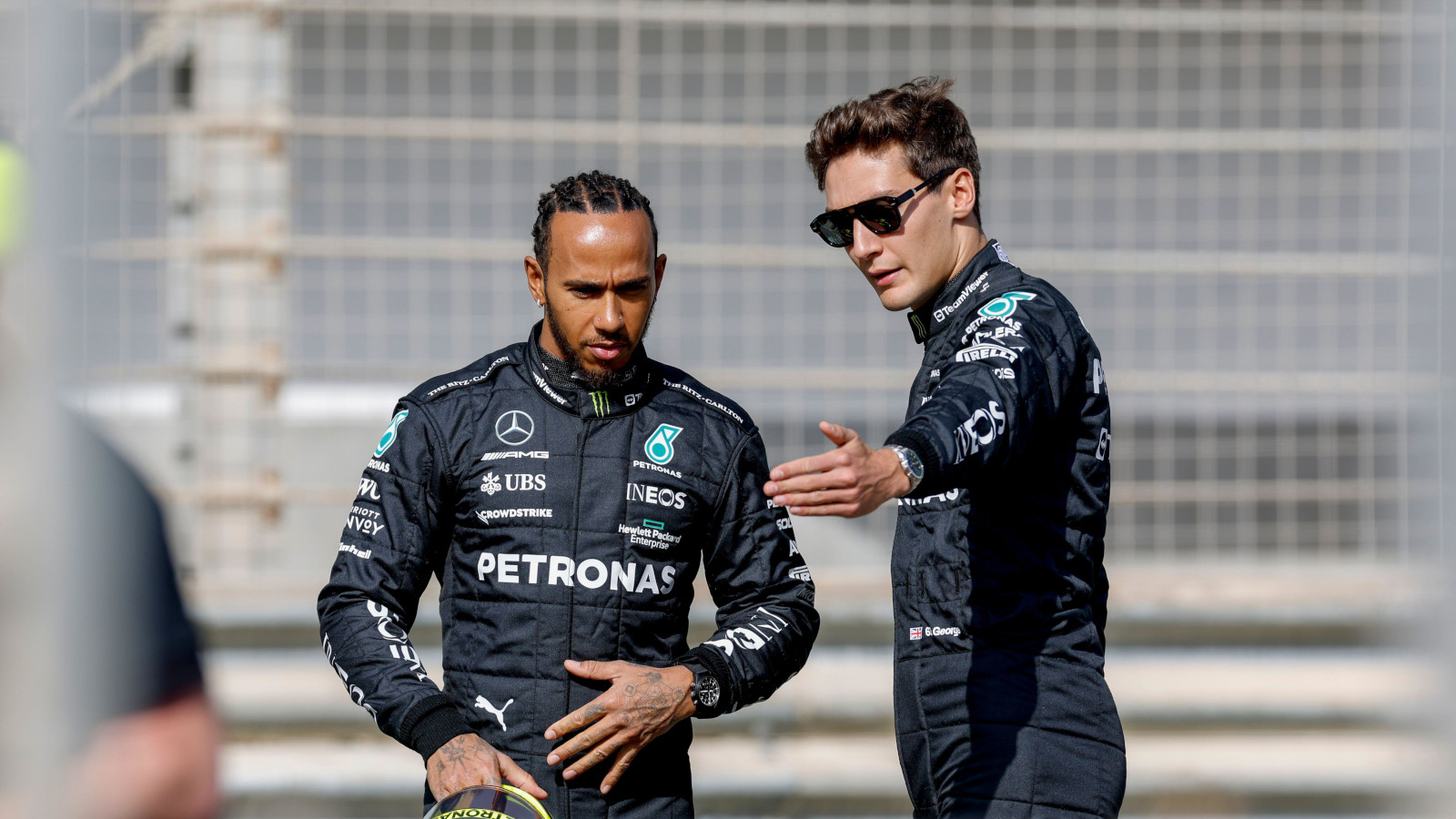 Mercedes aren't worried about being left in the lurch should Lewis Hamilton walk away at the end of the season as they already have a future World Champion on the payroll in George Russell.
That's according to the team's driver development advisor Gwen Lagrue.
With every passing week in which Hamilton and Mercedes don't wave a signed contract, rumours that the Briton could be off to Ferrari gather momentum.
According to the Daily Mail, Ferrari have put together a £40 million-per-season contract for the Briton with the team's president John Elkann driving the charge. Hamilton, the report claims, would partner Charles Leclerc with Carlos Sainz given the boot.
That would mean for the first time since 2010 Mercedes would not have a World Champion on the payroll. Lagrue, though, is confident that won't be an issue as in Russell Mercedes have a driver who is ready to step up and fight for the title.
"You only know that when you have the car to win, not before," Lagrue told French publication Auto Hebdo.
"But what I have observed is that each time he has a window of opportunity, George has managed to do something transformative.
PlanetF1.com recommends
Goodbye zero-pods! First image of new Mercedes W14
Lewis Hamilton's contract: What now, what next and what about Ferrari?
"That's very reassuring. If we are able to give him the car, he will do the right thing.
"So if the question is 'Do we see in George a successor to Lewis to win races and fight for a title'', the answer is clearly yes."
Last season in Russell's first year as a Mercedes driver, the Briton not only beat his compatriot in the standings but also claimed Mercedes' only win of the championship as he pipped Hamilton at the Sao Paulo Grand Prix.
Russell has declared he's "ready" for the fight, he just needs a car capable of winning races.
"I definitely feel ready to fight for World Championships," the 25-year-old said earlier this year.
"I don't look back on any races with regret because ultimately, we did an incredibly good job just to be able to fight for these positions.
"The fact is victory was always a little bit out of sight because we just [didn't] have the performance."
While the speculation about Hamilton's future continues, Wolff has made it clear he believes the 38-year-old will be a Mercedes driver next season with the Austrian promising to give his seven-time World Champion the car he needs to fight for number eight.
"We owe him a car," Wolff told ESPN. "Now, that's difficult when you see the pace of the Red Bull, but we owe him a car.
"This one is not going to win him a Drivers' Championship this year, so we need to give it another shot."
Hamilton, meanwhile, insisted the contract is coming but neither he nor Wolff are in a rush to get it signed.
"There is no panic [over the contract], we will get to it, neither of us feel pressure, we are always honest," Hamilton said.
Also he wants a multi-year deal, not just one for next season.
"I'm thinking long term," he said. "I don't want to stay here for another year. I want to stay longer."