Never let it be said that fans can't find hidden messages in the most simple of things, even a pen.
The Mercedes Formula 1 team, the only outfit yet to confirm its full line up for the 2021 season, has taken to social media to post a photograph of a pen.
And it has drawn a fair amount of speculation.
Including the caption "you never know when one of these might come in handy…" before adding that it can be used for "designing race cars, taking notes, signing stuff", fans are wondering if this means Lewis Hamilton is finally ready to sign a new deal.
You never know when one of these might come in handy… 😉

— Mercedes-AMG PETRONAS F1 Team (@MercedesAMGF1) January 18, 2021
The Brit's contract with Mercedes expired at the end of his championship-winning 2020 season with Hamilton reportedly wanting a new long-term big-money deal while Mercedes' parent company, Daimler, wants less time and to pay less money.
It means that just over two months before the new season starts, Mercedes is one driver short.
And a rather important one at that given that last season Hamilton equalled Michael Schumacher's record for the most World titles as he bagged his seventh.
The Brit, though, has himself hinted that contract talks are moving in the right direction.
He took to Instagram to post a video of his pre-season training, saying there is "lots of work ongoing in the background" and "many moving parts".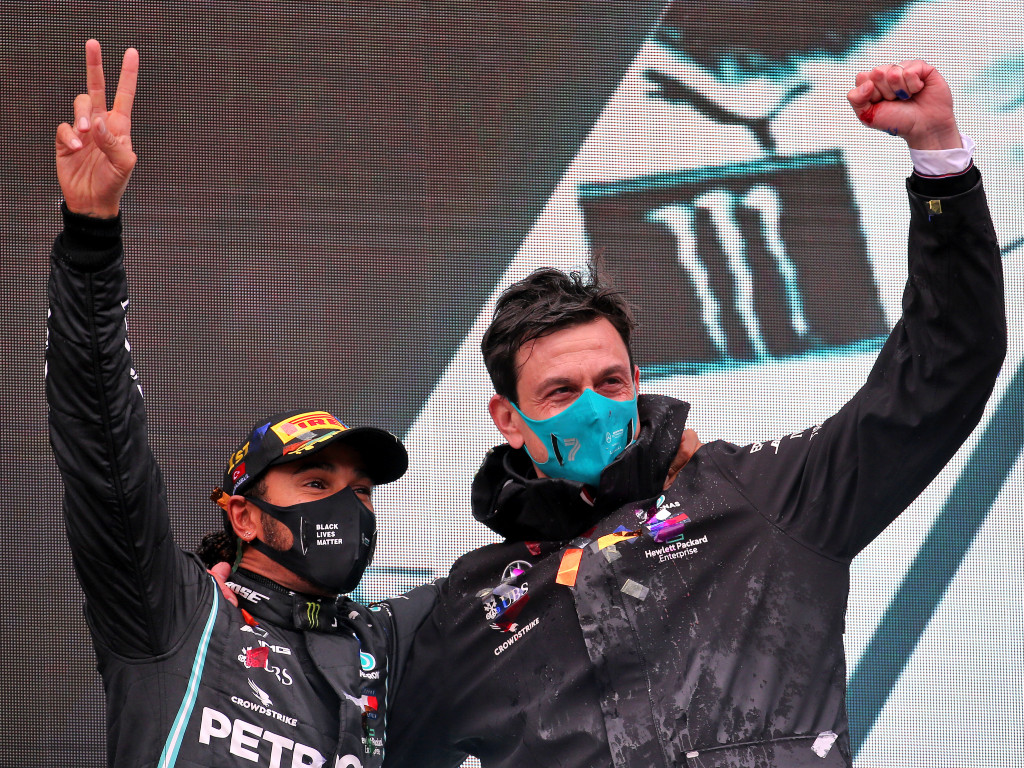 Get your hands on a limited edition Lewis Hamilton cap via the official Formula 1 store!
Hamilton wrote: "Hey World, I haven't been on here for a while. I'm in the mountains training everyday, getting my mind and body right.
"I'm hiking to the top of the mountain every morning. Three of those hikes I cross country ski once I get to the top which is at 3400m, killer.
"I love altitude training, there is less oxygen high up so working out is much harder than at sea level, just walking up the stairs you feel it at 2000m.
"Normal when I finish training here and return to sea level running is such a breeze. I'm trying to find the right balance in cardio and strength building.
"On top of that, lots of work ongoing in the background. Many moving parts but just checking in to let you know I'm doing good, I'm healthy and mentally strong right now in my bubble.
"I hope you are staying as positive as you can with all that is still going on. Keep your head up. I can't wait to see you all again at some stage soon. Sending you love and light #teamlh."
Not everyone, though, believes a deal will be done.
Former F1 team boss Eddie Jordan reckons Hamilton's demands are just too much for Daimler.
"Apparently the parties disagree on the terms," ​​he said. "I just heard that Lewis wants more than Mercedes is willing to pay.
"It's also about sharing the team's income and having an influential role in the Mercedes group.
"If I were the boss of Daimler, I would show him the door – either you drive on our terms or you go."
Follow us on Twitter @Planet_F1 and like our Facebook page.