Mercedes hope to unlock 'quite some lap time' in Miami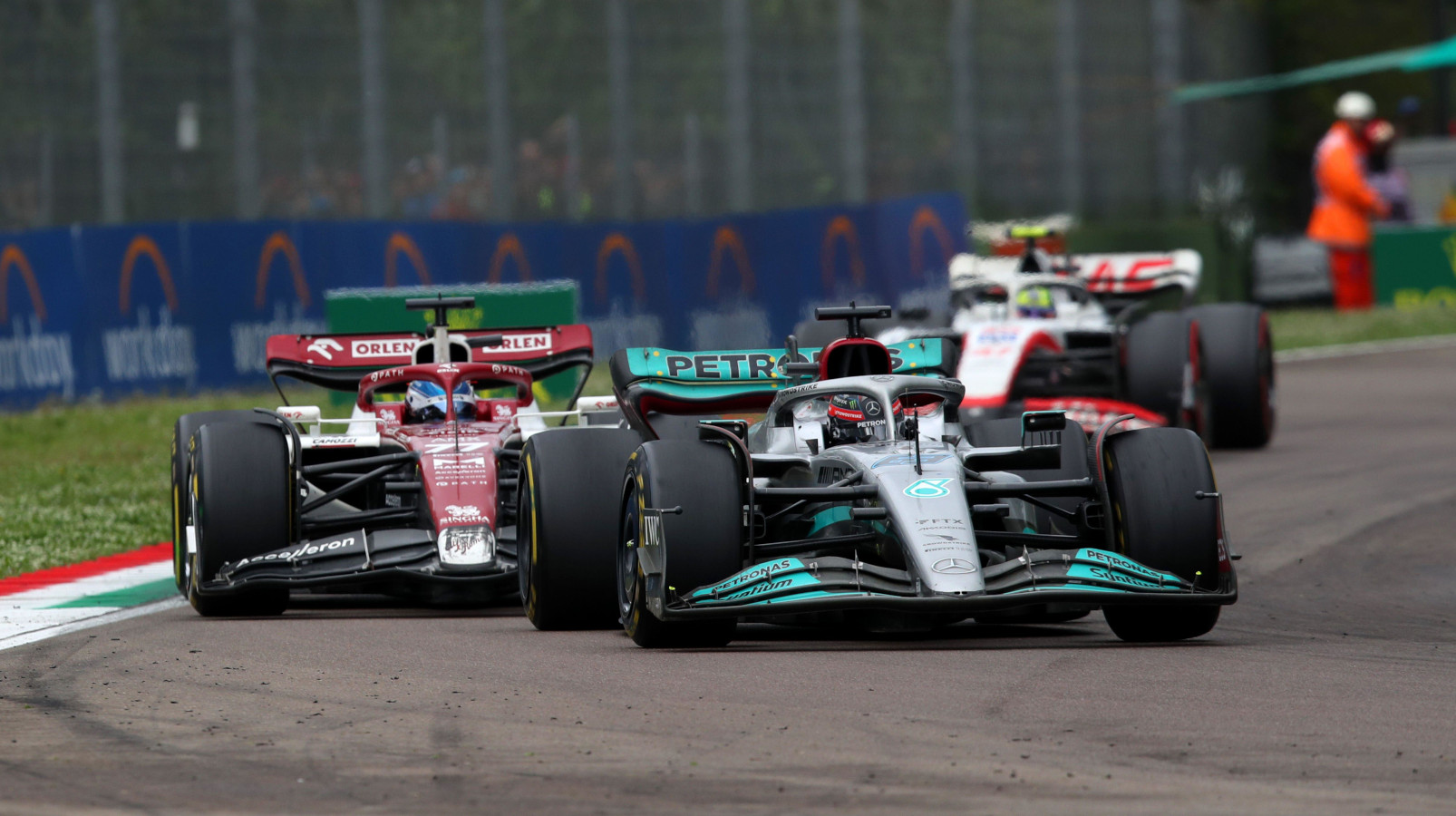 With porpoising overshadowing Mercedes' season, Toto Wolff is hoping that solutions they bring to the next race in Miami will allow them to "get on top of that".
Then, he believes, there is a "quite some lap time" that Mercedes will be able to find.
Mercedes have struggled more than most with porpoising, the W13 bouncing down the straights, so much so that George Russell was in pain after the Emilia Romagna GP weekend.
The pain that Mercedes are experiencing at the moment is not only physical, it is also mental with the team suffering their worst season ever.
Because of their porpoising problems, they are having to raise the ride-height of the W13 and that is costing them downforce and ultimately pace.
George Russell thinks the level of porpoising in #F1 is "not sustainable" for the wellbeing of the drivers.https://t.co/Rn4pPo7L0S pic.twitter.com/FSNk5xuCIZ

— PlanetF1 (@Planet_F1) April 25, 2022
Wolff is hoping that the solutions they bring to Miami will eradicate the bouncing.
"We very much believe that the science we are putting in at the moment will help us to, in effect, run the car lower," he said as per Motorsport.com.
"It is where we believe we have all the aerodynamic goodness, but we haven't been able to unlock it because of the bottoming of the car.
"If we are able to get on top of that, that means there's quite some lap time we can find.
"If not, we need to have another idea."
The team boss conceded that porpoising is ruining Mercedes' campaign as they are unable to run the car in the optimum window because of it.
"The fundamental issue that, in a way, overshadows everything, is that our car is porpoising more than others," he said.
"Because of the bouncing, we are not able to run it where it should run, and that has huge ramifications on the set-up, on the tyre grip etc, etc, etc.
"So, one is interlinked to the other. I think if we get on top of the porpoising we would unlock much more in terms of performance on the car.
"If we don't get on top of that, there are more conventional development paths that we have not yet taken. I want to give us the time to really properly take such a decision."
Despite the W13's issues, Russell has strung together a run of four successive top-five finishes to sit P4 in the Drivers' Championship.
His team-mate Lewis Hamilton seems to be battling more than the former Williams driver to get the most out of his car as he sits P7, 21 points behind his compatriot.
Mercedes need to find a solution for their porpoising
Lewis Hamilton struggling and finishing outside the points again shows that Mercedes need to sort out their porpoising issues ASAP.