Mercedes admit George Russell's sprint win over Max Verstappen was 'unexpected'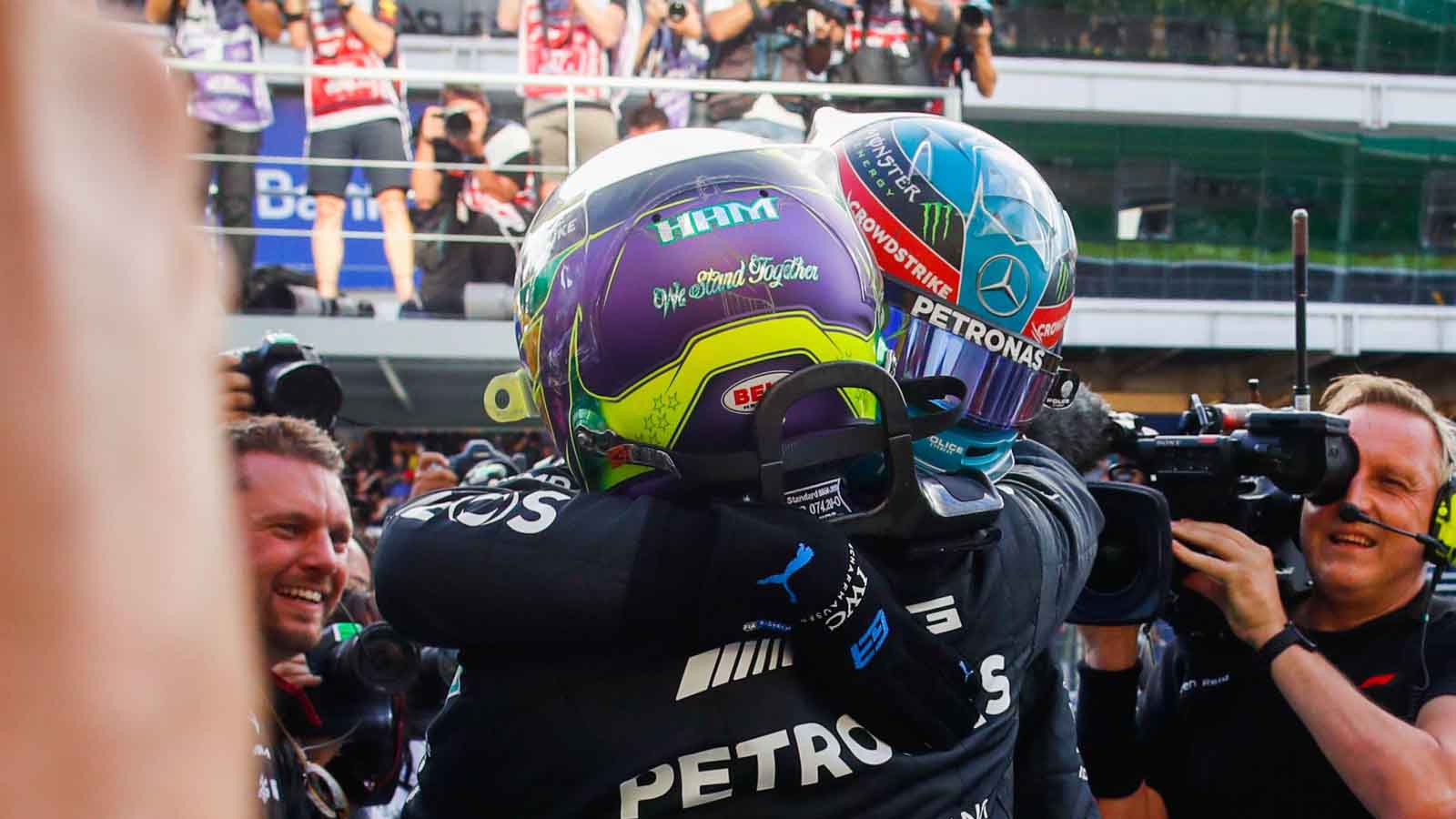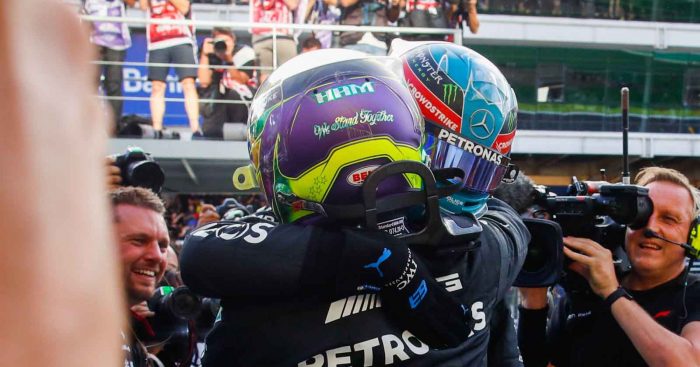 Andrew Shovlin admitted Mercedes had not expected to be faster than Max Verstappen on Saturday, despite a "really impressive drive" by George Russell.
Russell had been duelling for the lead of the sprint at Interlagos with Verstappen for several laps, with an enthralling wheel-to-wheel battle taking place before the Mercedes man was eventually able to make his way past into first.
He went on to win and take the P1 grid slot for the race on Sunday, with Verstappen subsequently making contact with Carlos Sainz, damaging his front wing and falling down to fourth come the chequered flag.
Verstappen was one of only two drivers, along with Nicholas Latifi, to take part in the sprint on medium tyres instead of the preferred soft compound, and Mercedes trackside engineering director Shovlin feels the softer rubber on the Mercedes played its part in proceedings, with Lewis Hamilton also making up five places to take third in the sprint.
With Sainz's upcoming five-place grid penalty, it will also make up an all-Mercedes front row.
"It was really all we could have possibly hoped for and to be quicker than Max there was a bit unexpected to be honest," Shovlin admitted to Sky Sports F1 after the sprint.
"I think a lot of that was down to the medium tyre. And a great recovery drive from Lewis. So it's been a while since we've had a front row start, but we're looking forward to it."
Russell and Verstappen went toe-to-toe over several laps before the Mercedes driver was eventually able to make the decisive move, and Shovlin sang his praises after the chequered flag.
Given the struggles they faced at the start of the season as well, to have seemingly had the pace advantage over Ferrari was another bonus for Mercedes on Saturday.
"We know that George knows how to race," he said. "He's very smart behind the wheel. It was nice today to give him a car where he could show what he can do right at the front and we know Max is always a difficult guy to be up against, really impressive drive by him.
"I think we looked like we had a bit of an edge on Ferrari today. It's going to be a bit warmer tomorrow, that might change the picture a bit.
"And we obviously started from a pretty low bar early on in the season. It's been a lot of hard work to get here, but certainly the update that we brought a couple of races ago does look to have brought us into contention, so that's been really rewarding to see."
Read more – Fernando Alonso on latest Esteban Ocon clash: 'One more race and it's finally over'