Wolff: Intra-team battles are easier to handle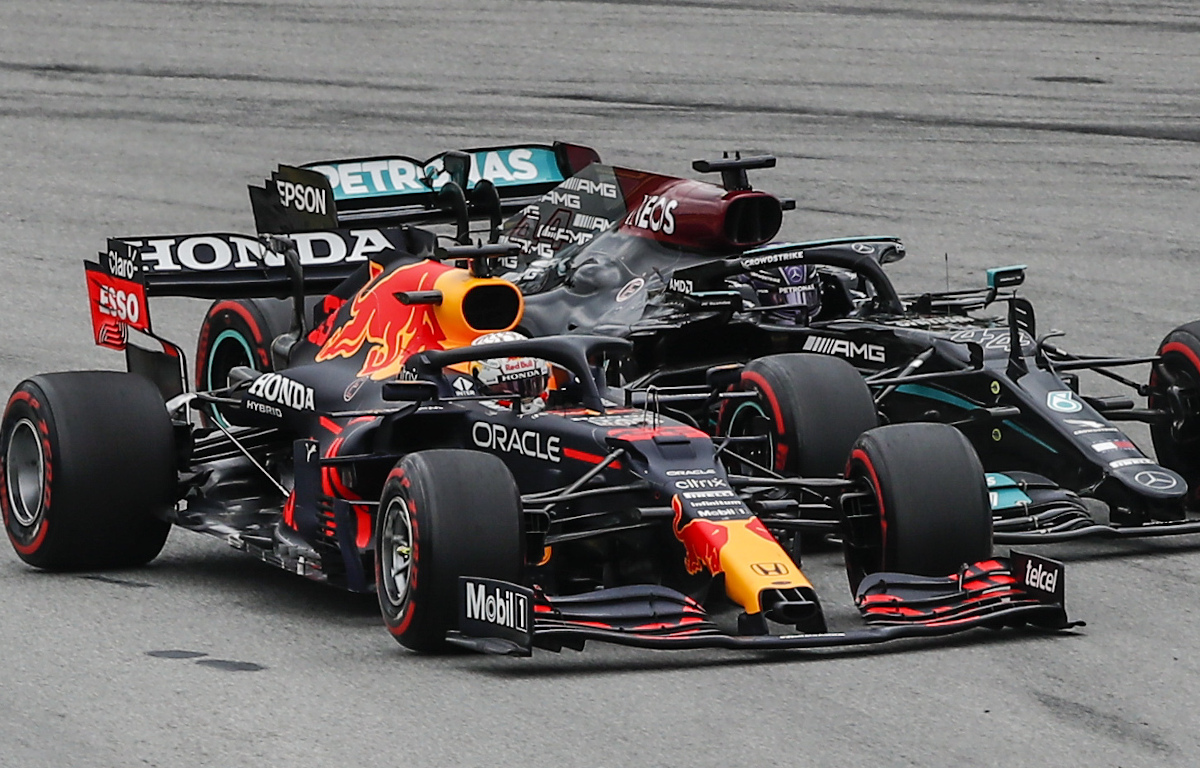 As Max Verstappen takes on Lewis Hamilton for the World title, Toto Wolff reckons it is "easier to handle" an intra-team battle while Christian Horner feels the exact opposite.
This season instead of Mercedes against Mercedes for the Drivers' Championship, as it has all too often been since 2014, it is Red Bull versus Mercedes.
Verstappen is leading the Drivers' standings by 32 points ahead of Hamilton, taking five wins to the reigning World Champion's three.
In six of their eight wins, the other has finished runner up.
It is an interest dynamic, especially for Mercedes, who have become used to managing first and second, both in the grands prix and the championship.
Now they have having to deal with an outside competitor, one that they have no control over.
"The intra-team battle, which we had for quite a while, is obviously easier to handle," Wolff said.
"The drivers are part of the team, they are in the same car, while fighting with another team, you don't really know where the performance advantages and disadvantages are and you can see that swinging.
"That's difficult because you are dealing with imperfect information, many variables that you don't know, but both are equally enjoyable for me."
Horner, though, has a different take and admits he'd rather have his drivers fighting an outsider.
Red Bull would consider signing Russell
Helmut Marko expects Mercedes to sign George Russell, but says Red Bull would consider snapping the Brit up if their rivals don't.
Red Bull merchandise is available to purchase now via the official Formula 1 store
In the past the Red Bull team boss has had to deal with driver conflict between Sebastian Vettel and Mark Webber and then years later between Max Verstappen and Daniel Ricciardo.
Vettel versus Webber gave us 'Multi 21' while the final bust up between Ricciardo and Verstappen played a role in the Aussie's decision to leave the team for Renault after the 2018 season.
As such Horner says he sees it the "other way around" to Wolff.
He explained; "I think it's much more straightforward having a competitor in the garage next to you rather than two competitors within your own garage.
"You have a natural conflict of interest within your team there, within your own engineering team etc, whereas having the competition as the garage next door is much more straightforward and I think it focuses everybody's mind and motivations.
"I think it's healthy for the team and healthy for the sport. It's been a long time coming.
"We've obviously seen seven years of total dominance, and I think the biggest winner is Formula 1, to have two teams and two drivers every weekend slugging it out."
Follow us on Twitter @Planet_F1 and like our Facebook page.