Mercedes need to keep up with evolving competitors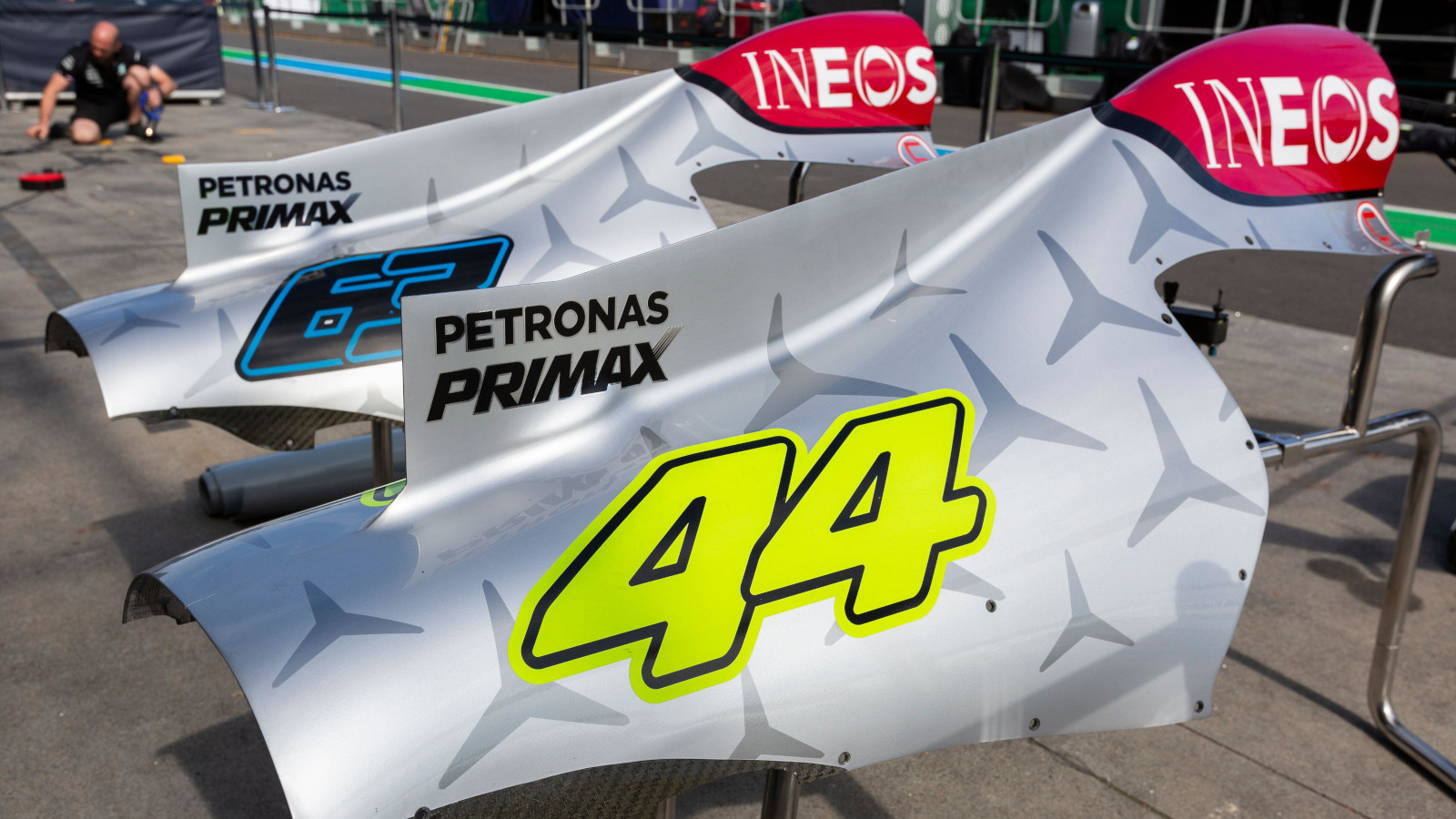 James Vowles says Mercedes' first objective at the Imola weekend is to "keep up" with their rivals' developments and not allow the gap to the front to grow even bigger.
It is fair to say that 2022 is not shaping up to be Mercedes' season.
After eight years of dominating the Formula 1 circus, the Brackley squad is fighting to even be in podium contention.
But despite just two P3s in three races, Mercedes are second in the Constructors' and Drivers' Championships, although George Russell admits that is "pretty crazy" and more down to other teams, most notably Red Bull's poor reliability.
This weekend racing at the Emilia Romagna Grand Prix, Russell and his team-mate Lewis Hamilton have the opportunity to score bonus points as Formula 1 hosts its first sprint race weekend of the championship.
That means there are additional points up for grabs with the top eight in the sprint race scoring points.
But while those would be nice for Mercedes, Vowles admits they have bigger issues to focus on – mainly getting on top of their W13's issues.
The 2022 Mercedes driver is, as Hamilton put it, a "viper", the car suffering with extreme porpoising that is forcing Mercedes to run at a higher ride-height than they wish to do costing them downforce and ultimately pace.
But with Imola marking the first European race on the calendar, Mercedes and their rivals are set to start bringing updates for their 2022 cars.
However, with Mercedes yet to fully understand their W13, Toto Wolff has already admitted they won't be introducing massive upgrades as that would just "confuse" the team.
Vowles says they hope to at least "keep up" with their rivals' evolutions.
"When we get back to the European season," the Mercedes' chief strategist said in a video posted on the team's YouTube channel, "teams would generally bring more performance upgrades, and I suspect you will see an evolution of our competitors and we need to make sure we, at the very minimum, keep up with that."
He is, however, expecting a difficult weekend at the Imola circuit given that the teams basically have one Friday practice in which to try new things and find the perfect set-up.
"Imola is going to be a challenging event," he said.
"It is our first sprint race of the season, so unlike previous events where we had FP1, FP2 and FP3 really to get to grips with the car and test how we are going to improve the car performance.
"We now just have one free practice session and that free practice session dominates what happens in qualifying and in the race, so it is very limited in terms of what we can learn and what we can do.
Mercedes getting to grips with issues
Mercedes are slowly getting on top of their porpoising problems.