Mercedes and Kingspan mutually end controversial deal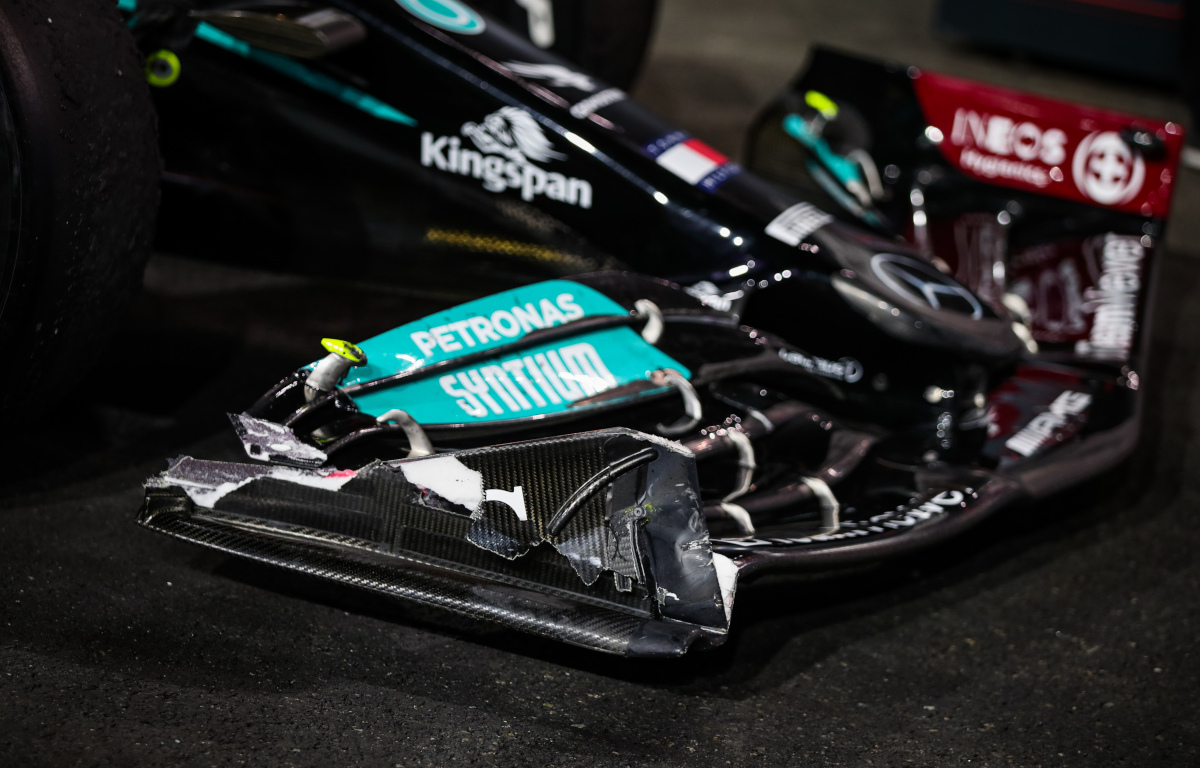 Mercedes and Kingspan have gone their separate ways following the criticism received at the Saudi Arabian Grand Prix.
On the Saturday of Formula 1's first race weekend in Saudi Arabia, Lewis Hamilton's Mercedes W12 was seen sporting Kingspan branding.
That quickly caused outrage, considering the company's link to the Grenfell Tower disaster in which 72 people died in a fire that rapidly engulfed the building.
Kingspan products were used in the cladding on the building that contributed to the devastating fire, although the company deny involvement in the design or construction of that cladding in the tower.
Nonetheless, Hamilton initially and then Mercedes were hit with a fierce backlash – Grenfell United, who represent survivors and bereaved families from the tragedy, made their disgust clear, saying the announcement of the partnership had "shattered us".
Mercedes team boss Toto Wolff had responded with a letter of apology, although there was no indication to suggest the deal would be cancelled at that time.
UK government minister Michael Gove also got involved, threatening to revise the advertising laws in motorsport.
So, with all factors now considered, Mercedes and Kingspan have announced their partnership is no more.
Mercedes have ended their heavily-criticised sponsorship deal with Kingspan, a company linked to the Grenfell Tower.

— Sky Sports News (@SkySportsNews) December 8, 2021
"The Mercedes-AMG Petronas F1 Team and Kingspan today announced they have mutually agreed to end their partnership," a statement from the Mercedes team read.
"Announced last week, the new partnership included Kingspan chairing a new Sustainability Working Group for the team and aimed to deliver carbon reductions through their leading-edge environmentally sustainable solutions for the team's future campus.
"However, both parties have subsequently concluded it is not appropriate for the partnership to move forward at the current point in time, notwithstanding its intended positive impact, and we have therefore agreed it will be discontinued with immediate effect."
Kingspan stated they are "deeply aware of the sensitivities raised in recent days, and so we have jointly agreed it's not appropriate to move forward at the current point in time."
Mercedes go into the final round of the season in Abu Dhabi with a 28-point lead over Red Bull in the Constructors' Championship, making them favourites to claim that title.
But it is all to play for in the Drivers' Championship, with Hamilton and Red Bull's Max Verstappen tied on 369.5 points apiece.