Mercedes leading 'because there is a god of racing'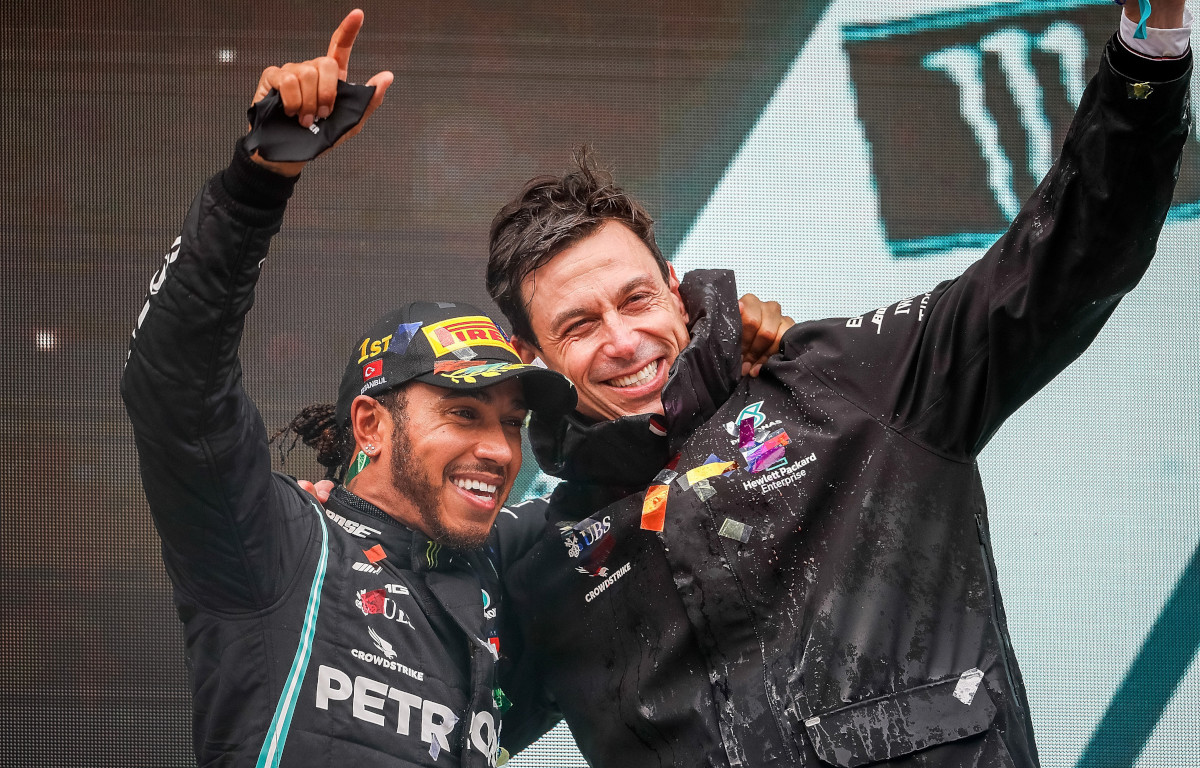 Toto Wolff reckons it is the "god of racing" who has handed Mercedes the lead in the title races, a god who "gives and takes away".
Having led the early part of this year's championship, Lewis Hamilton lost the lead to Max Verstappen at the Monaco Grand Prix with Red Bull also taking a one-point advantage over Mercedes.
Verstappen set about building up a 32-point advantage only to have that slashed at the British Grand Prix and again in Hungary, the result of the Hungarian Grand Prix handing Hamilton and Mercedes the lead in both title races.
Pundits spent the summer break debating whether or not Hamilton and Mercedes deserved those leads with Gazzetta dello Sport telling Wolff that it was through 'lucky circumstances'.
He doesn't agree, adamant Mercedes have suffered as much bad luck as Red Bull have.
"We are [leading] because there is a god of racing, who gives and takes away," he told the Italian publication.
In Monaco we could have finished second with Bottas without the problem in the pits – we were the protagonists of the longest pit stop in history, it took 26 hours to extract the tyre.
"And there was the win in Baku with Hamilton.
"Our rivals, on the other hand, were very unlucky in Hungary. Silverstone? It wasn't Hamilton's mistake."
Check out all the latest Mercedes merchandise via the official Formula 1 store
The fierce title fight between Mercedes and Red Bull has also seen both teams question the legality of the others' car, from wings to tyre pressures.
Wolff has applauded the FIA's handling of the matter.
"I think sometimes the teams push themselves to the limit of what is allowed, even a little further for my taste. And it's good to have a strong FIA that carefully observes the teams.
"They often come to inspect us too, to check if We look at the ceiling on expenses. And it is part of my job and my engineers to be suspicious.
"I am sure that some teams have played with tyre pressure or with the flexibility of the wings. The FIA ​​did well to intervene."