Mercedes: Leclerc 'knew where we were weak'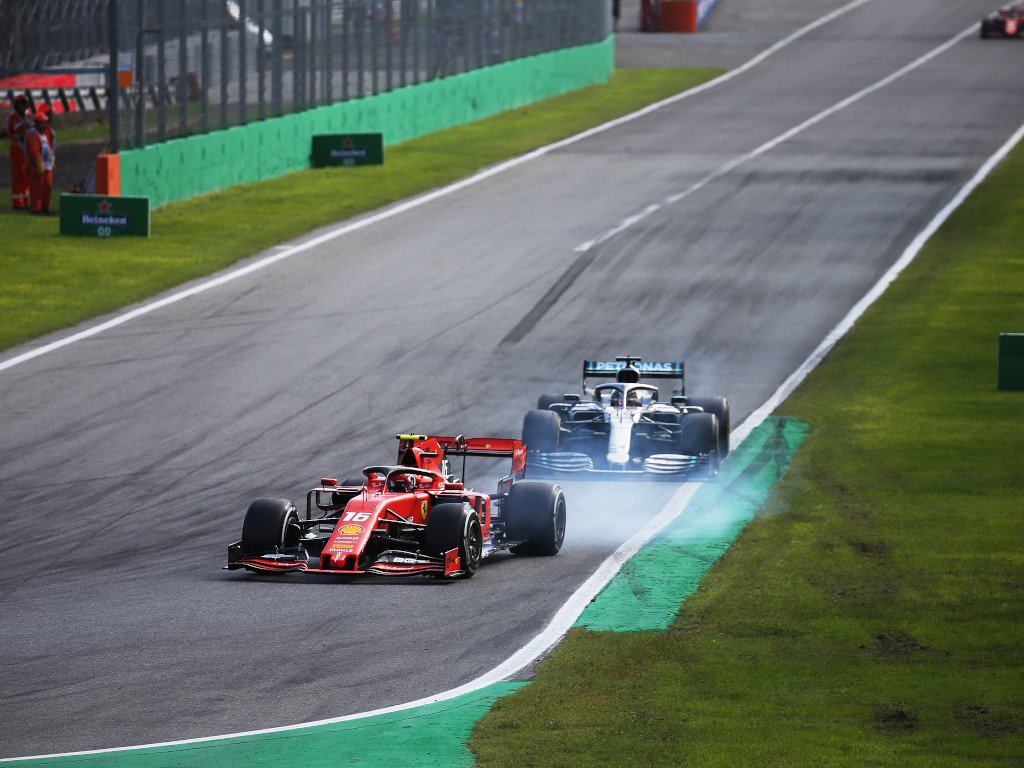 Charles Leclerc figured out Mercedes through his battle with Lewis Hamilton says the team's motorsport strategy director James Vowles.
The Ferrari driver fended off the attack of Lewis Hamilton at Monza after both had made their pit stops, while in the later stages he had to contend with Hamilton's team-mate Valtteri Bottas.
Mercedes were unable to find a way to past Leclerc as he went on to make it back-to-back wins for himself, and Vowles believes that the 21-year-old's battle with Hamilton meant he knew "where we were weak" by the time Bottas was in a position to challenge.
"By the time Valtteri caught up to the back of Leclerc, he had already been used to it," Vowles said in Mercedes' PurePitWall debrief of the Italian GP.
"He knew where we were strong and where we were weak and he defended against Lewis for 20 to 30 laps of the race.
"The reality was that by the time Valtteri had caught back up, not only had his tyres been used a little bit, but more so Leclerc knew exactly where to defend and how to defend.
"The same problem that Lewis had still remained, we weren't quite, with all the engine modes enabled, fast enough in a straight line in order to make the overtake happen, but more so you now had an experienced Leclerc in front of you who knew how to defend."
Follow us on Twitter @Planet_F1 and like our Facebook page.