Mercedes: Legal win 'almost guaranteed' away from ICA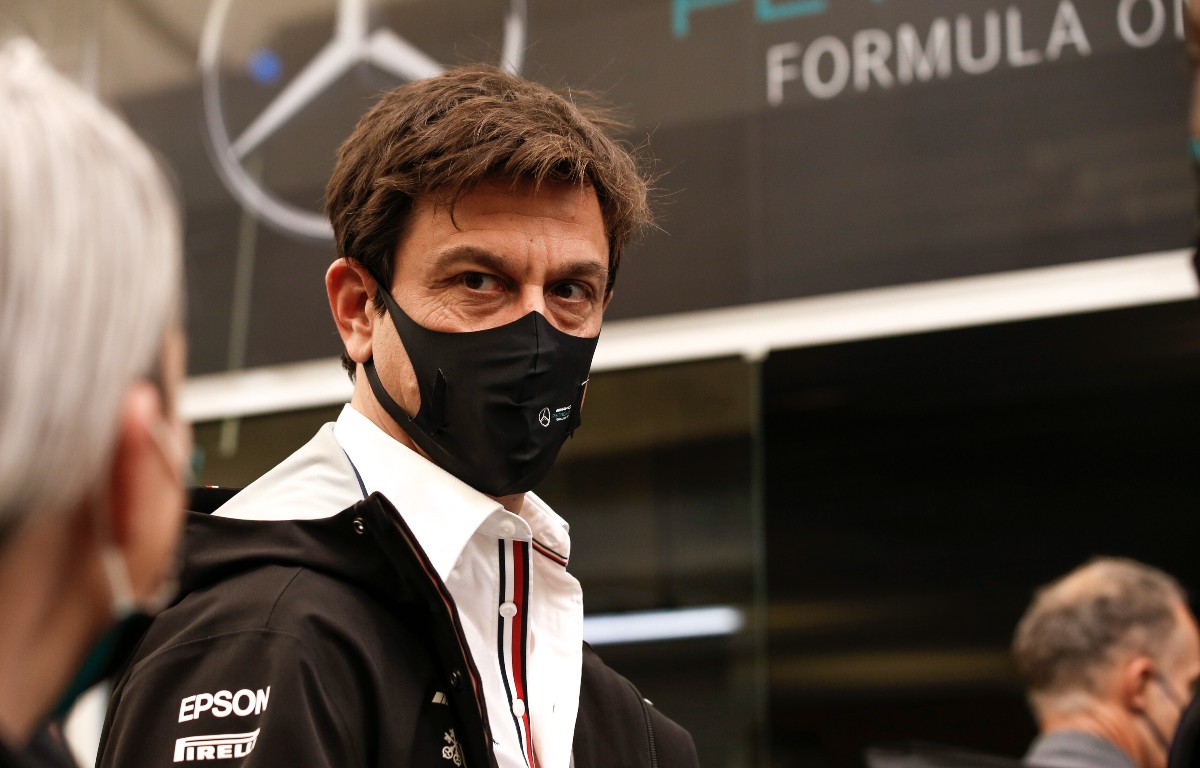 Toto Wolff feels Mercedes would have been "almost guaranteed" a legal victory had their Abu Dhabi GP case hearing taken place inside a regular court.
The silence from Mercedes has well and truly been broken following the decision not to pursue their intent to appeal the hugely controversial result at the Abu Dhabi Grand Prix which saw Lewis Hamilton's dream of winning a record-breaking eighth World Championship title disappear within a matter of minutes.
Even though Mercedes have accepted that Red Bull's Max Verstappen is officially World Champion, they are still not prepared in the slightest to forgive and forget the circumstances which have left Hamilton potentially questioning his future in Formula 1 – if part of Wolff's comments are anything to go by.
Wolff wanted to make it clear that Mercedes' withdrawal was not an admission of defeat and, if they were able to pursue the matter in a regular court rather than the International Court of Appeal, then Mercedes would have been "almost guaranteed" a legal win, such was the strength of their case.
"We believe we had a very strong case and if you look at it from the legal side, if it would have been judged in a regular court, it was almost guaranteed that we would have won," Wolff said in a question asked by The Race about how close Mercedes were to following up on their intent to appeal.
"The problem with the ICA is the way it's structured. The FIA can't really mark their own homework and there is a difference between being right and obtaining justice.
"So there is there is a lesson to be learned: how can we ensure that, going forward, in situations like that the right decisions are being taken?
"But neither [Toto and Lewis] want to win a World Championship in the courtroom."
Wolff also made it absolutely clear that he has no interest whatsoever in talking to Formula 1's racing director Michael Masi about the decisions and events which led to the World Championship title pendulum swinging for one last time on the final lap at the Yas Marina circuit.
"I am not interested in having a conversation with Michael Masi," Wolff categorically stated.
"The decisions that have been taken in the last four minutes of this race have dropped Lewis Hamilton from a deserved world championship. His driving, particularly in the last four races, was faultless. He had a commanding lead on Sunday in Abu Dhabi from the get-go.
"He won the start and he never gave the lead away again. Robbing him in the last lap of the race is unacceptable.
"That is why, from a personal standpoint, from a professional standpoint I cannot… my values and my sense of integrity just isn't compatible with the decisions that have been made on Sunday."
Neither Wolff nor Hamilton were present at the FIA Prize Giving Gala in Paris on Thursday night as Verstappen collected his World Championship title.
Hamilton heartbreak reminder of 2008
Felipe Massa claims that Lewis Hamilton know nows what 2008 felt like.