Mercedes explain Lewis' strategy at Monza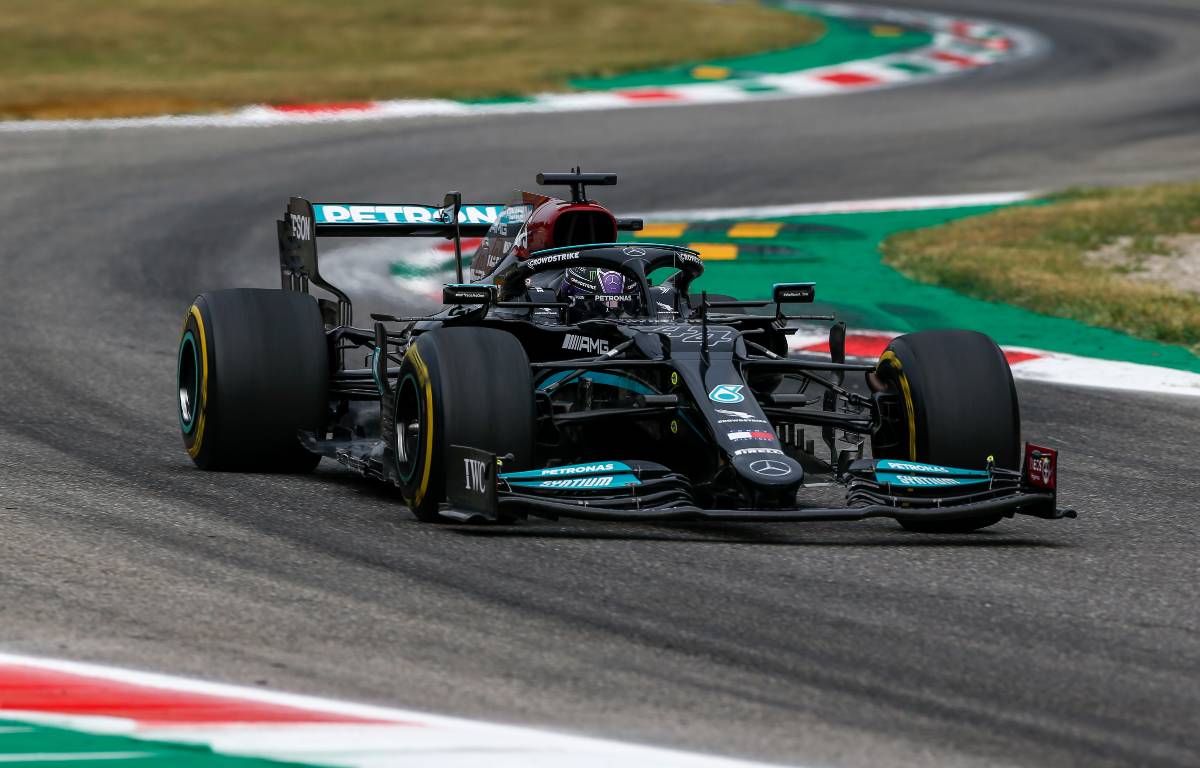 Out of position with a faster car, Mercedes were hoping that the hard tyre would have set Lewis Hamilton up for a strong Italian GP.
Sprint Qualifying was in use at Monza, which spelt trouble for Hamilton as he failed to make up for a poor start, leaving him behind both McLarens on the Italian Grand Prix grid.
Despite that setback though Mercedes believed the W12 was faster than P4 on the grid, and so went with the hard tyre for the start, trusting that they had the performance to offset this disadvantage and then have a more durable overtaking tyre.
Hamilton though was unable to find a way past Norris until the closing stages of that opening stint.
"Both of our cars, Valtteri right at the back of the grid but also Lewis behind the McLarens, were out of position," said Mercedes' chief strategist James Vowles in the team's Italian GP debrief.
"We had a car that was faster really than where it was on the grid and typically what you do with that is try and offset yourself relative to your competition.
"We had highlighted that the medium tyre would probably be what everyone took, maybe you might see one car on soft, maybe [Daniel] Ricciardo for example if you wanted to try and get ahead of [Max] Verstappen at the start.
"As it happened, he ran the medium and did the same thing. But otherwise, the medium was really that robust tyre that would work very well for a one stop strategy.
"If we did the same as everyone else, it would have been incredibly hard to have an opportunity to win the race or effectively put ourselves in front of two very quick cars, two McLarens. We decided therefore to fit the hard tyre and create what we call an offset strategy.
"Our intention was to run longer than all of them and also have a tyre that was more robust in traffic, a tyre that wouldn't overheat as much and give Lewis opportunities even towards the end of the stint, as that medium tyre was suffering, to overtake."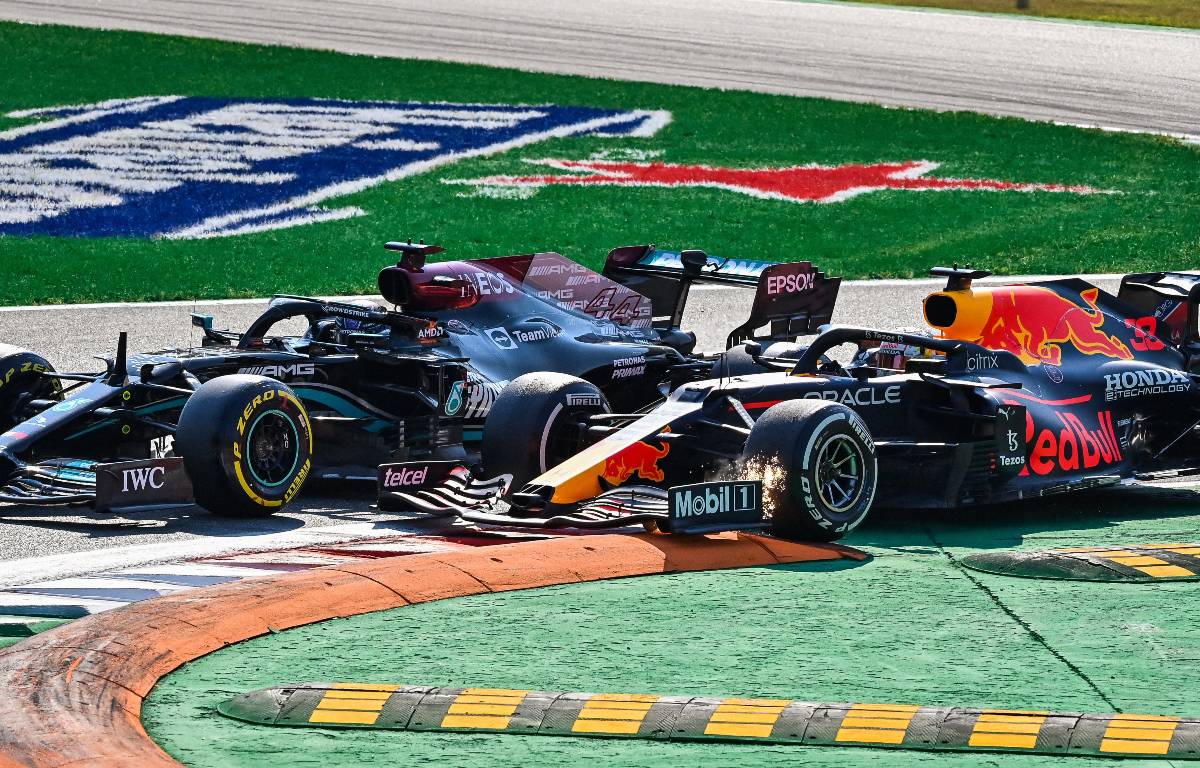 F1 TV are offering PlanetF1 readers 10% off both monthly and annual subscriptions! In order to claim this fantastic discount, click the following link and use the promo code PLANETF10 at checkout!*
*The offer ends at midnight on September 26 and excludes Netherlands
After Hamilton had made the overtake on Norris, Mercedes saw that Ricciardo and Verstappen were flying after their stops, but a window had opened thanks to Verstappen's issues in the pits.
And so, Mercedes decided to give up on the extra tyre life in the hards and pit Hamilton early.
A sluggish pit stop though brought Hamilton back out into Verstappen's path, and the title contenders would then collide into the opening chicane, eliminating both from the race.
Explaining Hamilton's early stop, Vowles said: "The medium tyre was degrading, you could see Verstappen and both McLarens were really starting to drop off in terms of lap times.
"And Lewis' hard tyre would have provided him a little bit more resilience to that but even so, he'd been pushing very, very hard for 20 odd laps and that tyre wouldn't be in the freshest state possible.
"Cars started to stop as you would imagine. Ricciardo first to cover the win, Verstappen then came in and Lewis just on that lap overtook Norris because his medium tyres also dropped off.
"We hadn't seen a single lap from Lewis yet in free air, so it is important to understand how quick we could really go, so we left Lewis out for that one lap.
"In that time, the time that Verstappen had stopped and Ricciardo had stopped, it became glaringly obvious that they were incredibly quick, that there was degradation on the hard tyre and we would not be quick enough to keep pulling them out of our pit stop window.
"They in fact would come straight back in, so there was literally a window of opportunity that was then and there and that was it. It was a window where Verstappen and Norris were caught behind Stroll who had yet to stop for Lewis to come in.
"Had we waited, there is no doubt that they would have easily closed back up into Lewis' pit window, and you are committed to a very long stint on the tyre that is clearly suffering at that stage.
"Now, we had a prediction that we were going to come out nicely ahead of them. Unfortunately, suffering a small issue in the pit stop, as did Verstappen, the opportunity was created simply because Verstappen had a poor pit stop as well, and that meant that instead of clearing both Norris and Verstappen as you saw we came alongside.
"Either way you take opportunities like that, we knew the medium tyre could go to the end from that point, and that is our direct rival in the Championship."
PlanetF1 verdict
Hamilton pain but Bottas gains for Mercedes at Monza
Mercedes were having a pretty decent weekend at Monza before Lewis Hamilton crashed with Max Verstappen. Valtteri Bottas was still able to reach the podium, however.