Mercedes boss affirms long-term F1 commitment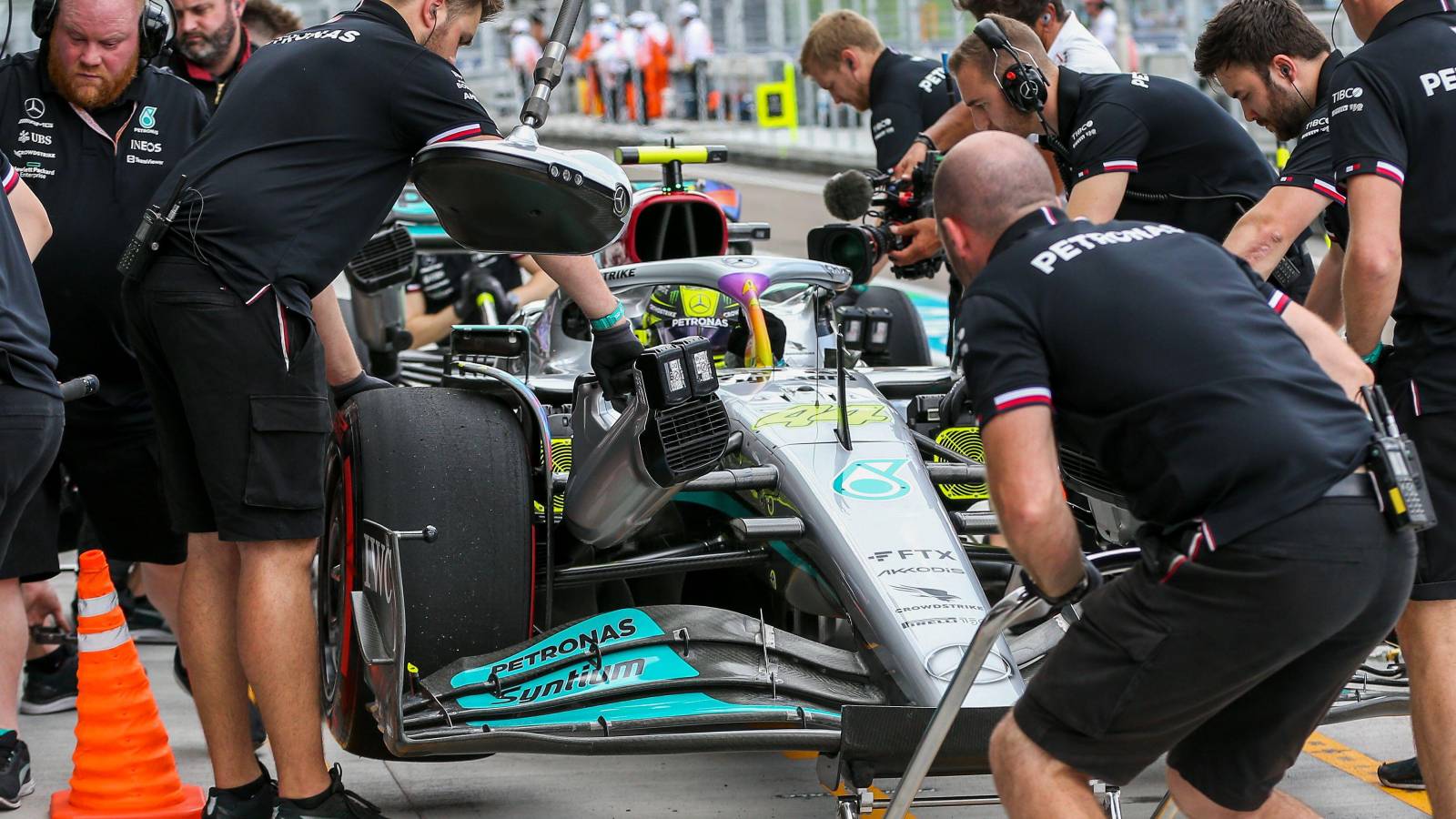 Ola Kallenius has confirmed Mercedes will stay in Formula 1, the Mercedes-Benz Group chairman saying: "F1 is very relevant and we will remain."
Kallenius was speaking at an event and he opened up about the team's future in Formula 1, and believes the carbon-neutral future of the sport aligns with what Mercedes are looking to achieve as a company.
The new engine regulations scheduled for 2026 are set to make the sport's power units more energy efficient and add to the amount of electric power generated, with the sport also setting targets to cut its carbon dioxide emissions in the process.
As a result, Kallenius believes this keeps Formula 1 near the top of Mercedes' priorities and they will continue to race for the foreseeable future.
"We have decided to go down this path of decarbonisation. It is the only decision we can make, and the same goes for Formula 1," said Kallenius at the Financial Times Future of the Car Summit, quoted by the French edition of Motorsport.com.
— Mercedes-AMG PETRONAS F1 Team (@MercedesAMGF1) May 11, 2022
"The next engine regulations will give much more importance to the electric part, and there is a clear commitment to make Formula 1 CO2 neutral.
"For the next regulation, the proportion of electricity used on a lap will increase. There will still be a combustion engine but it will be used as a laboratory to develop CO2-free fuels, which the aviation industry will probably need, and maybe also to reduce the footprint of the existing car fleet.
"We are not yet at the stage where we can run a race like we saw in Abu Dhabi with only battery power. A sport like Formula 1 has to put on a show, so the decarbonisation route has to be taken.
"Battery technology is not yet perfected. But going CO2-free and putting more emphasis on electrification ensures Formula 1 remains very relevant and that we will remain."
Kallenius added the team's involvement in Drive to Survive has helped them on the world stage, and reached a new generation of fans that has helped to propel the sport forward – which also serves to add another reason for Mercedes to stay in Formula 1.
"There is significant growth, particularly among the younger generation," said Kallenius.
"The Netflix series Drive to Survive has changed the game. So we are happy to be part of this show and to be one of the strengths of Formula 1, leveraging it for both our technology development and marketing. As far as we are concerned, F1 has a bright future ahead of it."
The team currently sit third in the Constructors' Championship but George Russell is the only driver to have finished in the top five at each race so far in 2022.