Mercedes deny striking deal to oust Masi – report
Mercedes dropped their appeal over the Abu Dhabi controversy after agreeing a deal for two senior FIA figures to be replaced, according to a BBC report – but that claim has been denied by the team.
After declaring an intention to appeal against the result of the season-ending Abu Dhabi Grand Prix, won by Max Verstappen from Lewis Hamilton, Mercedes announced before the confirmation deadline they would not be going ahead.
Having failed with two protests over separate matters on the day of the race, the Constructors' World Champions were furious that Hamilton had missed out on a record-breaking eighth Drivers' title as a result of decisions made by race director Michael Masi.
They felt Masi had not applied the rules correctly in recommencing racing with one lap to go after a Safety Car period and allowing some, but not all, lapped cars to un-lap themselves.
This left leader Hamilton vulnerable to attack from second-placed Verstappen on fresher tyres, the Red Bull passing the Mercedes to win both the race and the championship.
Mercedes chief Toto Wolff berated Masi over the team radio system as events unfolded, telling him: "This is so not right."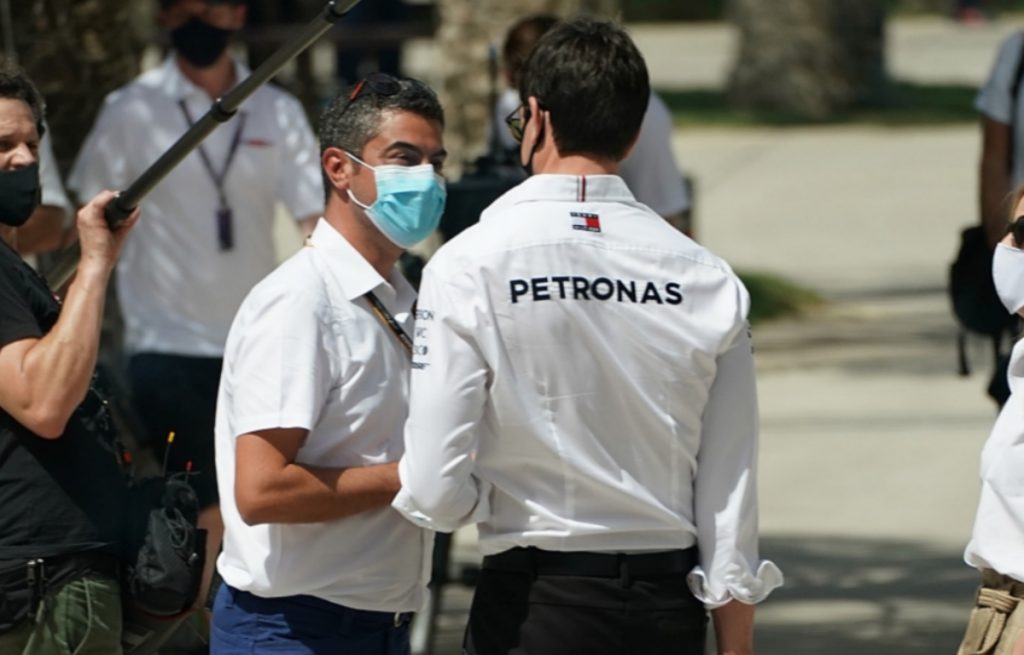 Now the BBC claim a "senior source" has told them Mercedes "dropped their appeal against the results of the race after agreeing a quid pro quo deal with the FIA".
They add that "this deal was said to be that Masi and FIA head of single-seater technical matters Nikolas Tombazis would no longer be in their positions for the 2022 season".
Mercedes are said to have denied "any such deal was reached" though, instead sticking by their original stance that they dropped the appeal after receiving assurances the matter would be taken seriously and investigated fully by the FIA.
So far, the only response from the FIA about the unsatisfactory conclusion to a thrilling season was a statement, released the evening before Mercedes announced they were not continuing with an appeal, that "a detailed analysis and clarification exercise for the future with all relevant parties will now take place".
Almost a month later nothing more has been added, and certainly not in regard to the futures of Masi and Tombazis.
Unlike Masi, who understandably has kept the lowest of profiles since Abu Dhabi, Tombazis has been quoted discussing the potential effects of the technical regulation changes for the 2022 campaign.
The BBC's claim was part of a wider report regarding the future of Hamilton, whose continuation in Formula 1 remained in doubt at the time of writing having expressed nothing publicly since a brief interview in parc ferme at Yas Marina in which he said "we'll see about next year".
Mercedes decision on protest
Toto Wolff has explained the process behind the decision to drop the protest.