Mercedes have paid tribute to the physical condition of Lewis Hamilton and Valtteri Bottas after the "punishing toll" the Tuscan Grand Prix took on their bodies.
On a scorching day in Italy, the drivers had to negotiate a stop-start race with two red flags on a circuit described as "right up there with the very worst" physically.
But the fact the race was halted twice offered some respite, albeit this was a grand prix – which was won by Hamilton from his team-mate Bottas – that provided the ultimate test of the fitness required to be an F1 driver.
Get your hands on the official Mercedes 2020 collection via the Formula 1 store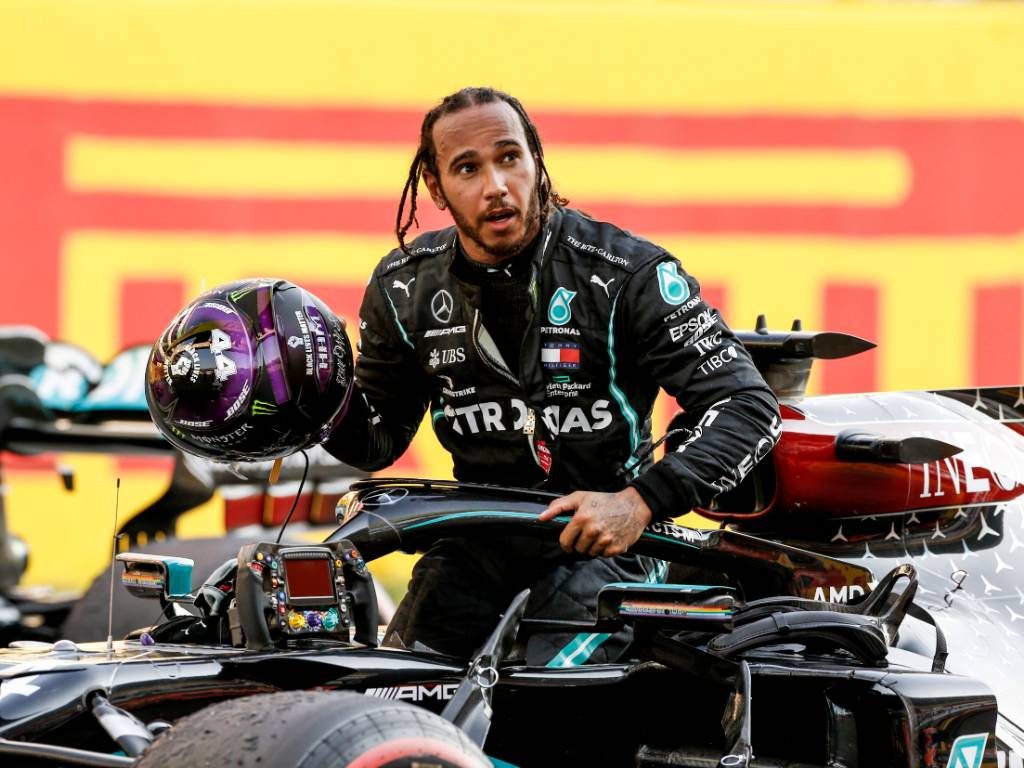 "In terms of load on the driver, Mugello is right up there with the very worst circuits," said the team's chief strategist James Vowles in Mercedes' post-race debrief video.
"This year we have a number of circuits that will be very difficult on the drivers. Istanbul, coming up a bit later in the season, will be exactly the same.
"The stoppages helped them. It allows you to just get out of the car, rest, relax for just a short period of time and allows a little bit of recovery.
"But ultimately it's the muscles in your body that are suffering, especially in the neck and the core, and the punishment is the same – you're still going around there flat out through a high-speed sequence from turn six all the way through to turn nine that's nearly all full throttle with over 4G's worth of forces every time.
"That has a punishing toll on them. Both commented after that it was exhausting, a both mentally and physically draining race.
"Ultimately, both drivers train in between grands prix for the level of strength required both in the core and the neck for somewhere like Mugello, and their fitness was at exactly the right level to deal with that circuit."
Hamilton said after the race: "It was one of the toughest tracks to drive, being that it's medium and high speed. But it's a fantastic circuit. It was such a roller-coaster side emotionally and physically."
Follow us on Twitter @Planet_F1 and like our Facebook page