Mercedes must re-stamp their authority in Hungary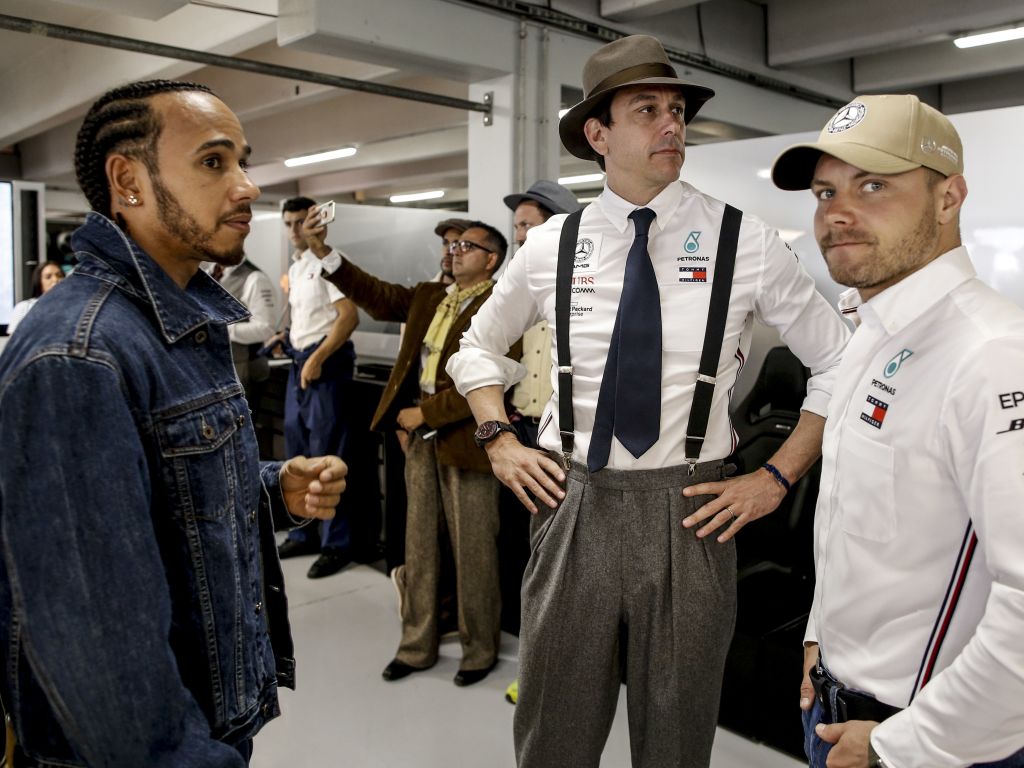 Chaotic, amazing, thrilling – some of the words used to describe the German GP, but for Mercedes it was disaster and they must respond at the Hungarian GP.
Perhaps they weren't the fastest around the Hockenheimring, but following the qualifying woes for Ferrari, Lewis Hamilton started on pole and made a fine start in pursuit of another wet-race masterclass.
However, two spins, a botched stop and a penalty later, Hamilton found himself finishing in P9 only because of penalties for Kimi Raikkonen and Antonio Giovinazzi, while Valtteri Bottas crashed out in the closing stages to cap off a nightmare race for the home team.
Principal Toto Wolff suggested is was "karma" for the team getting too caught up in their 125 years of motorsport celebrations.
So, if we did indeed see Mercedes get a little too comfortable and take their collective eyes off the ball, then at the Hungarian Grand Prix the time comes to show it was only a blip.
They appear to still have the fastest package overall, but heading to the 2.72 mile Hungaroring they face a different threat in the form of a Max Verstappen overflowing with confidence.
The Dutchman claimed victory in Germany to make it two wins in his last three races, meaning he has already matched his previous best of two race wins in a season which he achieved in 2017 and 2018.
It would be hard to bet against him adding at least one more win to his 2019 tally, and if Red Bull continue to develop the RB15 along with the performance gains enjoyed by Honda, then perhaps Mercedes do still have a slight roadblock to a record sixth Drivers' and Constructors' Championship double.
Sebastian Vettel and Hamilton have traded wins in Hungary over the past four seasons, and Vettel heads into the 2019 staging off the back of a fantastic recovery drive in Hockenheim, going from P20 to P2, though the Safety Car did give him the help he probably needed to latch on to Carlos Sainz, Lance Stroll and Daniil Kvyat to make the podium.
Verstappen is now 21 points clear of Vettel in the Drivers' Championship and is carrying far more confidence, but we will find out in Hungary if that result has given Vettel the spark he needs to rediscover his best form.
If so then we have a good battle on our hands for the Hungarian GP and the remainder of the season between Vettel and Verstappen, a battle that should include Ferrari's other challenger Charles Leclerc, if he can cut out these mistakes.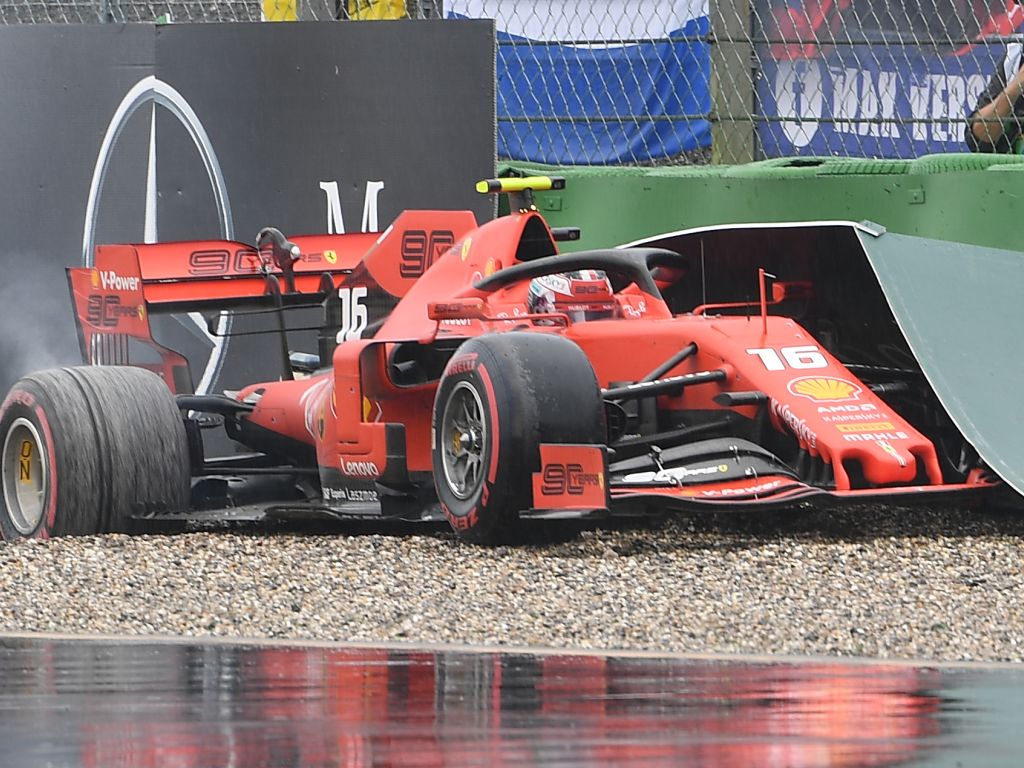 Vettel arguably gets more of a grilling for his errors than Leclerc from fans and the media, but it can't be ignored that Leclerc has made some very costly mistakes, the latest being at the German GP when he crashed out at Turn 15 with a great shout of taking the net lead.
The Monegasque driver wasn't the only one caught out there, far from it, but it was another damaging error nonetheless.
One driver who may well finally be about to walk the plank is Pierre Gasly.
GASLY JUST DESTROYED HIS CAR OFF THE BACK OF ALBON THIS RACE STILL HASN'T CALMED DOWN #GermanGP pic.twitter.com/RYbQEYKBIM

— iGP Manager (@iGPManager) July 28, 2019
The Frenchman had a torrid time in the wet at the Hockenheimring, sinking all the way down into the midfield pack, and when he did find himself back in the points due to the sheer chaos of the race, he smashed into the back of Alex Albon.
Kvyat hopes that his podium sent a message to Helmut Marko that he is ready for a Red Bull return, while Albon's debut season to date and stunning drive in his first ever wet race has also made him worthy of a call-up.
The Hungarian Grand Prix may well decide if Gasly returns as a Red Bull driver after the summer break.
Renault also want to move on sharpish from Germany – they went from a potential first podium finish for Nico Hulkenberg at long last, to a double-DNF.
Both the Hulk and Ricciardo spoke of their disappointment over the result, and Carlos Sainz's P5 for McLaren made it that bit more painful as their customer team's advantage in the Constructors' Championship grew to 28 points.
Alfa Romeo are also heading to Hungary somewhat bitter – both Kimi Raikkonen and Antonio Giovinazzi were given 30-second time penalties for data breaches at the race start, dumping them out out of a double-points finish.
They have announced they will appeal the stewards decision.
A bizarre implication of this decision was that Williams secured their first point of 2019, and it's even more ridiculous that it went to Robert Kubica.
George Russell wrapped up the 2019 qualifying battle over his team-mate in Germany after taking the tally to 11-0, and has crossed the line ahead of him in all but two races.
Perhaps you could say Kubica made it stick when it really matters – we can envisage him now walking away from Formula 1 with that point like Nico Rosberg did with the 2016 title.
But in all seriousness, when he graces us with his presence in Hungary, then Williams are going to need a whole lot more updates and luck to make the points again.
LAP 56/64

The two Haas cars come together as they battle for a points finish 🙈

No damage seemingly done, with Romain Grosjean getting the better of the tussle#F1 #GermanGP 🇩🇪 pic.twitter.com/8Uv5kLEaz2

— Formula 1 (@F1) July 28, 2019
The final piece of the Hungarian Grand Prix puzzle are Haas.
They recorded a double-points finish in the carnage of Hockenheim, though Romain Grosjean and Kevin Magnussen couldn't do it without hitting each other again.
This time there was no damage and Magnussen was quick to throw Grosjean under the bus for the incident – but the 10 points couldn't save them from another Guenther Steiner scathing.
Follow us on Twitter @Planet_F1 and like our Facebook page.