Mercedes unable to maximise DAS potential
Mercedes say they never got the most out of their DAS system's potential due to the unusual circumstances of the 2020 F1 season.
The Dual Axis Steering system, which first appeared in winter testing, altered the front wheel toe angle when Lewis Hamilton or Valtteri Bottas pushed or pulled on the steering wheel.
The purpose was to generate heat into the tyres faster in situations such as during a Safety Car period.
It will not be used next year because it had been banned for 2021 long before the campaign just ended had even got under way.
Ultimately, such was Mercedes' dominance over their rivals that DAS played only a small part as they clinched a seventh consecutive constructors' World Championship.
And according to the team's technical director James Allison, they never actually maximised what it could offer.
Get your hands on the official Mercedes 2020 collection via the Formula 1 store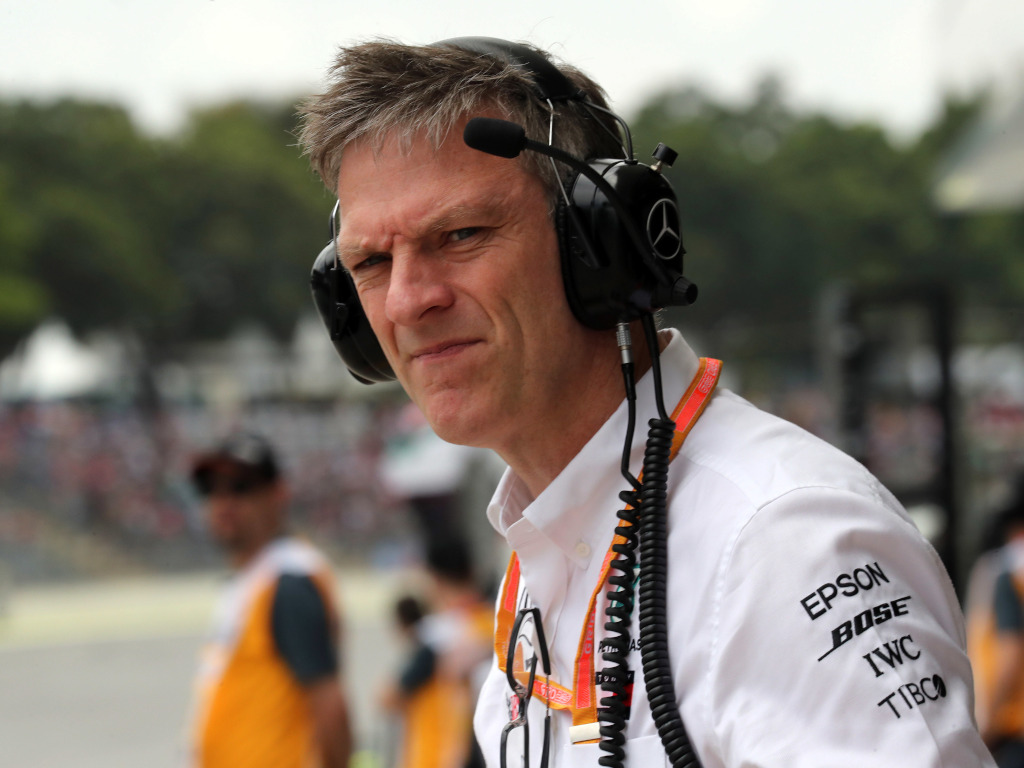 "I'd say it's been probably most of what we hoped for," Allison told The Race.
"We had hoped we would be able to use it more over the course of an event from old tyres to new, that the drivers would find corners where it was just easier to nip around the corner with a little tweak of DAS because it does change the steer response.
"But it proved not very easy for them to use as a thing that they could genuinely push and pull while 'left and righting'.
"Maybe in a full season when we weren't so COVID-distracted and we might have had more chance to develop and test, then we perhaps could have got the fine control of it better established rather than what we ended up being limited to – which was the first iteration, a relatively crude lock-to-lock type of control.
"But nevertheless, that aspect of it was very useful in giving us the ability to get some heat into the tyres on out-laps and allow the front to wake up nicely for a qualifying lap and similarly after Safety Cars.
"So we got a chunk of what it can offer but not everything."
Allison was disappointed that DAS was outlawed but accepted the reasons were valid given the costs involved in rivals developing their own versions.
"It's a shame that it's all banned for next year but I understand," said Allison.
"In fact, we were a resigned, but not furious, contributor to getting it taken away next year because we understand forcing everyone else to develop a system like that – because it is beneficial – would probably have been self-defeating.
"And we did have the benefit for a season, which made the investment and effort worthwhile."
Follow us on Twitter @Planet_F1, like our Facebook page and join us on Instagram!