Mercedes not getting 'too excited' about 100% reliability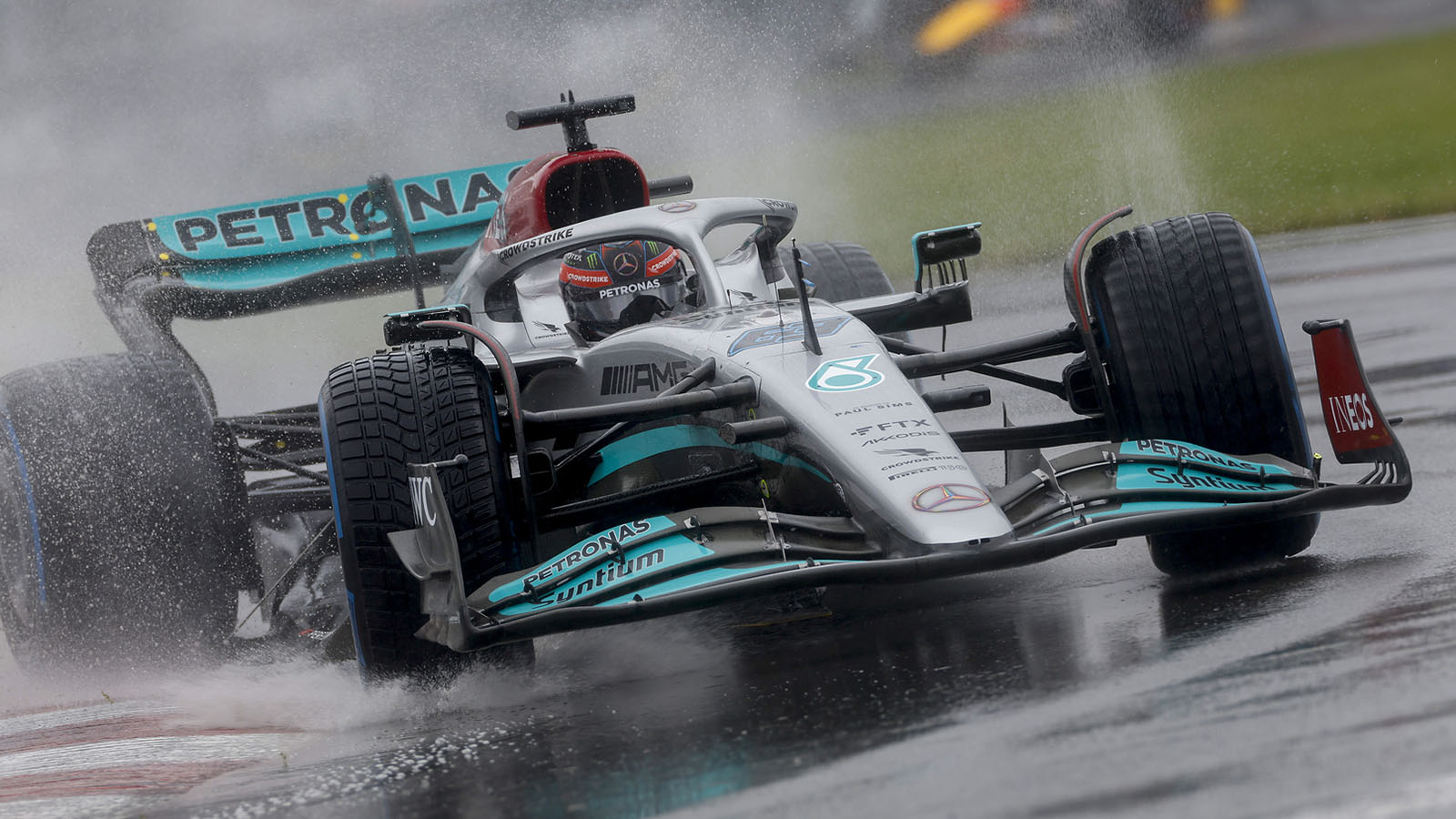 Mercedes boss Toto Wolff is not getting too carried away by the team's excellent reliability record so far during the 2022 campaign.
The Silver Arrows, overall, are having a season to forget with their severe porpoising issues ensuring that the once mighty Formula 1 team are firmly out of the title picture.
Being 116 points behind rivals Red Bull in the Constructors' Championship and nearest Mercedes competitor George Russell being 64 points adrift of Drivers' Championship leader Max Verstappen, there hasn't been an awful lot for Mercedes to shout about after nine races of the 2022 season.
But, Mercedes do hold one record they can be proud of: they are the only team remaining on the Formula 1 grid not to experience a single retirement this year.
However, knowing how quickly a good reliability record can soon become a poor one, Wolff won't be hanging up the decorations in the Mercedes garage any time soon.
Freshly served 🍩🍩🍩 pic.twitter.com/zoNiIiJB7y

— Mercedes-AMG PETRONAS F1 Team (@MercedesAMGF1) June 24, 2022
"It's funny that both teams [Red Bull and Ferrari] keep having their cars stop," Wolff said, as quoted by Motorsport.com.
"But you can't be complacent about that because it can swing in the other direction very quickly.
"We're happy about our reliability. Last year, when we look at how we went with the engine, we had the other phenomenon and lots of problems. That's why I don't want to get too excited too soon."
Meanwhile, at Ferrari, engine failures for Charles Leclerc in Spain and Baku have proven to be very costly in the title battles with Red Bull, while Carlos Sainz has also not escaped reliability issues himself after his hydraulics failed in Azerbaijan.
Ferrari boss Mattia Binotto is putting that down to the Scuderia power unit being a relatively new concept, but doesn't see reliability as the deciding factor in the World Championship battles.
"Reliability is certainly important, as important as the performance, but I don't think will be the only factor," Binotto said in Montreal.
"I think development from now until the end of the season is another one, as is the budget gap, and then reliability finally.
"The power unit is a completely new design compared to the past, and the problem is because it's certainly a young project.
"On top of that, there are limitations on the dynos which were not there in the past, so you cannot run much on the dyno. We are limited, which means the exercise is more complicated."
Are Mercedes truly on road to recovery?
Porpoising issues have prevented Mercedes from being title contenders this season.