Mercedes do not need to recruit from rival team to replace James Vowles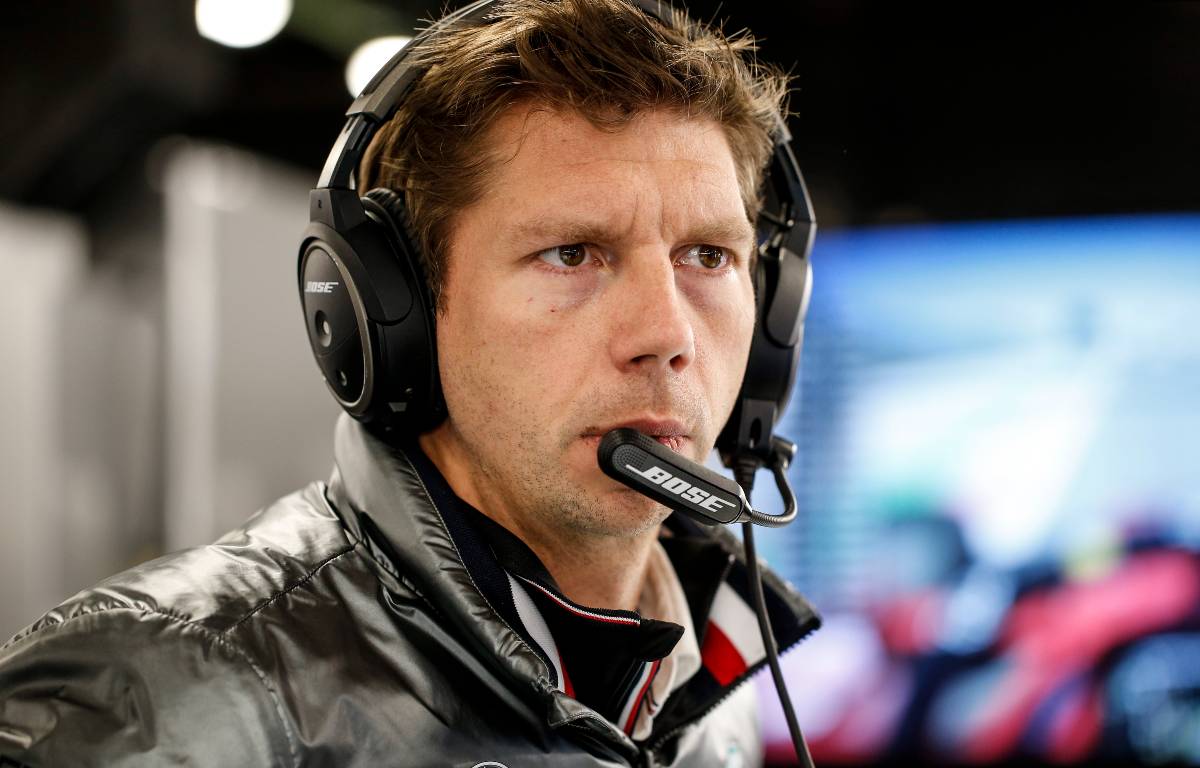 Toto Wolff won't be sniffing around the Formula 1 paddock for a James Vowles replacement, believing Mercedes are fully prepared for life without the new Williams chief. 
Vowles has taken-on the Williams revival project after the floundering nine-time World Champions' shock split from Jos Capito; with American owners Dorilton Capital unimpressed by finishing rock-bottom of the 2022 Constructors' standings.
The British engineer, known to more recent fans for his "Valtteri, it's James" radio message to Valtteri Bottas at the 2019 Russia GP, was integral at the team before Mercedes entered F1 and begun their reign of dominance: helping Brawn deliver Jenson Button to the 2009 title.
Vowles' influence at Mercedes stretches back to before Wolff's arrival but the Austrian mastermind still feels no need to scout a replacement, as the German team enter a new era after Red Bull and Max Verstappen finally broke their seven-title streak.
"There is no gap left behind, because for many years we have discussed the succession planning in this area," Wolff said in a recent media call.
"We've been very reliant on James' visibility, and we put an emphasis a few years ago on how that would continue if he one day would decide to do something else, whether within Mercedes or outside. James was very good at setting that up.
"We have an extremely talented team of strategists. We have nine people, some very senior, that are not always on the front line, and some that have grown within the organisation.
"They have flown the aeroplane now alone in the last six months, and before that already very much just under James's supervision. So I feel very comfortable in the structure going forward. And it's not that suddenly a big weakness has been created."
Sent on his way with an avalanche of well wishes from Lewis Hamilton, George Russell and the rest of Mercedes, Vowles will still be sorely missed by the German team.
Stepping into the Williams hot-seat, he will be charged with guiding a historic and beloved team back into regular point-scoring contention with two exciting drivers, Alex Albon and rookie Logan Sargent.
Williams's last Drivers' Championship came all the way back in 1997 with Jacques Villeneuve. One win in 19 years and three 10th-place Constructors' finishes in four make for depressing reading down at the British team's garage. 
First, Vowles must identify what has gone wrong at Williams.
"It's hard to answer what's wrong, simply because I haven't set foot inside and my contact has been fairly limited," the newly-appointing principal said.
"What will definitely be wrong is, when you're hurting and you've been punished and pushed down as an organisation because you're suffering, that doesn't get any better year on year unless you get a change to what's going on, a change to the culture, to the methods and systems.
"I suspect a lot of it was that… if we go back a few years, we didn't have the strength that is Dorilton. Dorilton really want and will invest the correct amount to make this a performing team, and I don't think it's fair to say that was the case a few years ago, and the impact of them will take a while to properly kick in."