Mercedes: One-stop simply 'wasn't possible' at US GP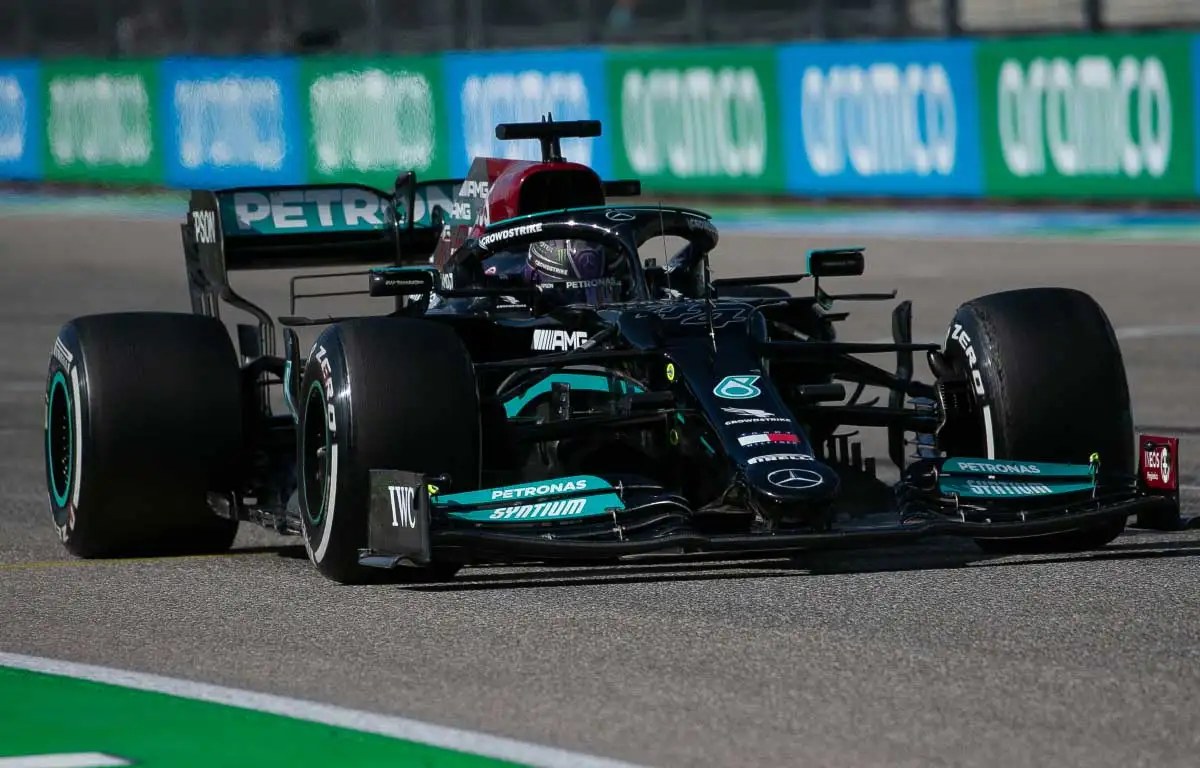 Mercedes chief strategist James Vowles has said trying a one-stop strategy for Lewis Hamilton in Austin would not have been possible.
Hamilton stopped eight laps later than Max Verstappen as he looked to chase the lead Red Bull down on fresher rubber, but his title rival had enough grip to be able to hold him off in the final laps at COTA.
With that, there will have been a school of thought in which Hamilton could have stayed out on his first set of hard tyres until the end of the race to gain track position from Verstappen.
However, Vowles said that would not have worked – instead saying even a three-stop strategy would have worked better than trying to stop once, pointing to the previous outing in Austin to illustrate this.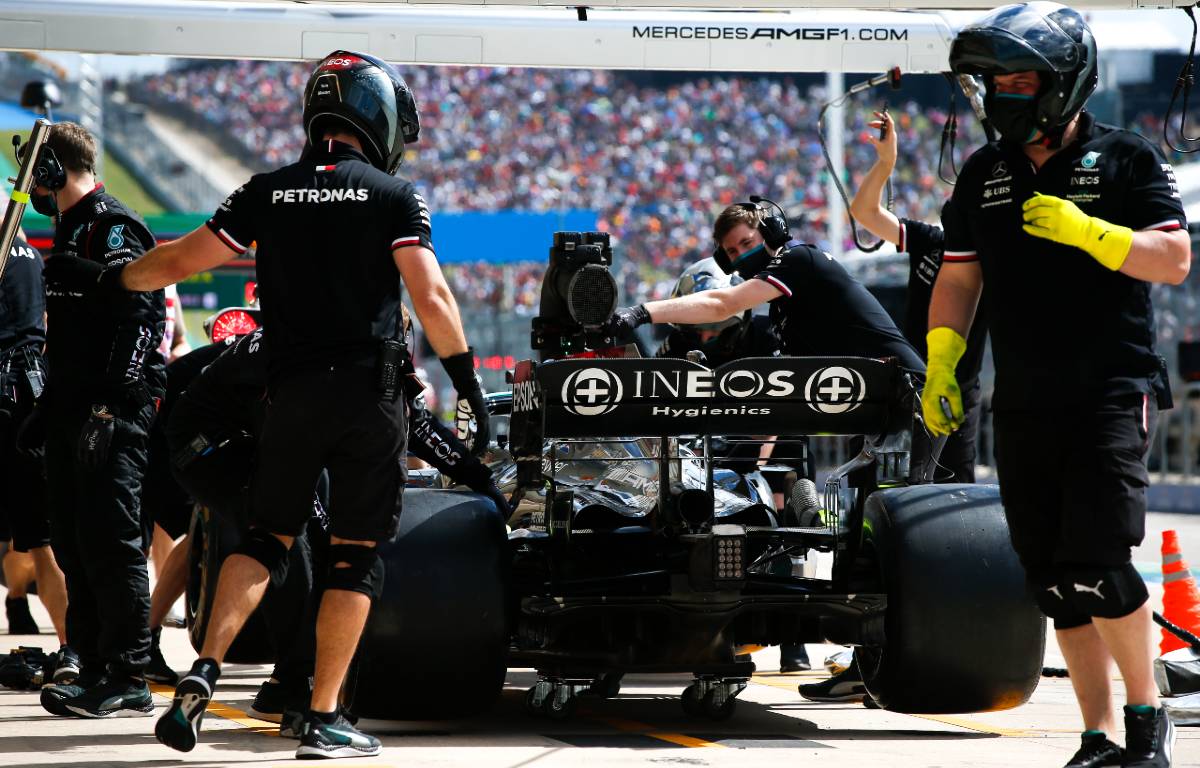 "Not on the tyre lives that we had this year. No," Vowles said on Mercedes' post-race debrief when asked if a one-stop was on the cards.
"There are a few concepts that allow you to hopefully see that.
"If we go back to 2019, a year where it wasn't as warm, where we didn't have as much degradation on the tyres, Lewis just about did a one stop race with a car that was fast and if you remember, the dying stages of the race he had run out of tyres and struggling relative to Verstappen behind, who was going to overtake him.
"Now, that was an on the limit one stop.
"This year, the track was warmer, the track has evolved, it's more aggressive on the tyres, there was a lot more degradation so even just taking those into account you can see how a two would be the fastest strategy and a one just not even possible and to put it more into context, a three would have been a much better strategy than a one stop here in Austin this year given what we had on tyre degradation.
"So, long story short: No, a one stop wasn't on the cards, wasn't possible."
The majority of the top 10 qualified on the medium tyres as the soft was deemed to have been the worst race tyre of the selection.
However, despite the option being there for Hamilton to move back onto the mediums after his stint on the hards, or even pit earlier to offer a bigger chance to close the gap, Mercedes opted against it after analysing the data.
"What was very clear is that the medium was a very poor tyre for us," said Vowles.
"On that first stint of the race, we were quite slow – I would say probably in the region of over half a second off what we could do on the hard. And that became an easy decision for ourselves.
"I think it would have been more difficult with other cars, but given our situation and given that we know that we were poor in stint one of the race, it wasn't an option to fit the medium again.
"The degradation would have been too high and Lewis, whilst [he] would have still caught Verstappen, wouldn't have had the tyre to even have a go at the end."
Is it game over for Lewis Hamilton?
Is the gap too big for Lew Hamilton to close to win his eighth title?