Mercedes pen open letter to fans after 'hurt' of Bahrain Grand Prix weekend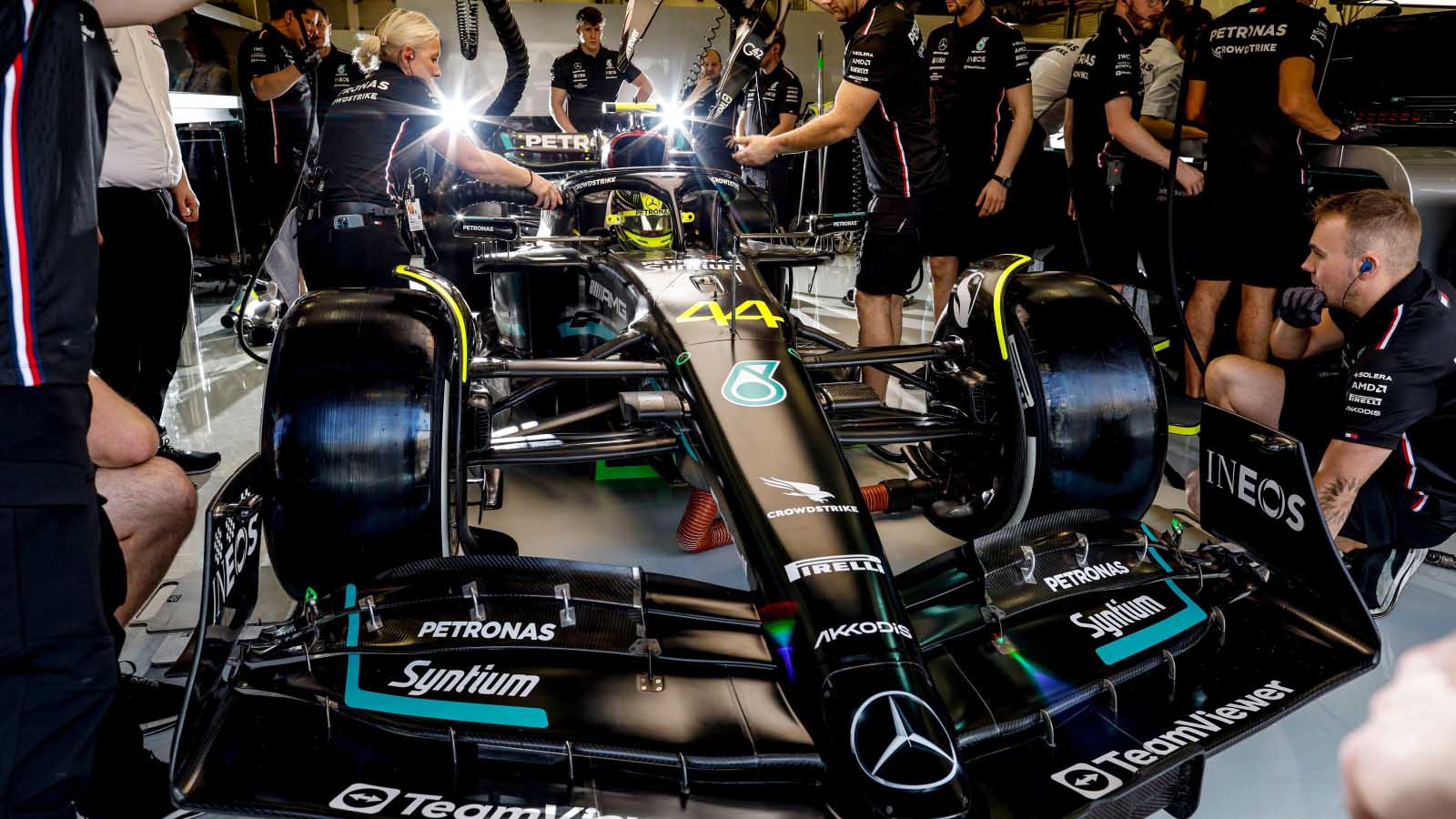 Mercedes have published an open letter to their fans describing the "hurt" they felt after the season-opening weekend in Bahrain.
The team had come into the 2023 season looking to bounce back after losing their long-held Constructors' crown to Red Bull, but Mercedes began the year off the pace of their rivals, with Lewis Hamilton taking fifth place and George Russell seventh as both Aston Martin and Ferrari appeared to be just as fast, if not faster than the Silver Arrows in Sakhir.
Hamilton was not best pleased after the race, telling the BBC that he had not felt listened to with regards the development direction of the new car, but he and Mercedes will still work hard together to try and get back to the front as quickly as possible.
The spotlight has been on Mercedes as they go about trying to improve their fortunes, with the W14 not providing the answers they had been hoping for so far in their quest to regain front-running pace.
This has prompted the team to publish an open letter on its website, addressing their fans directly as they search for a way forward.
Mercedes insist they will not "panic or make knee-jerk reactions" after one race of the season, but they are "working urgently" to address the issues they are currently facing.
Mercedes' open letter in full
"To all our fans.
"Bahrain hurt. It hurt each one of us, who head into every season determined to fight for world championships. It hurt the team as a whole, after pouring so much hard work into a car that hasn't met our expectations. And we know it hurt you, our fans, too. Your passion and support are so important in driving us forward – and we know that we feel the same pain.
"The situation we face right now isn't the one that any of us wanted – but it's the one we have. That's the reality of it. And the simple questions are: what can we do about it, and what will we do about it?
"First, we won't panic or make knee-jerk reactions. In a spotlight as fierce as F1, people are quick to point fingers, or look for scapegoats. But you know us better than that. Inside the team, we talk about having the courage to fail, the character to be accountable and the strength to see failure as an opportunity. We have been open and searingly honest about where we find ourselves. And we are working urgently and calmly to build our recovery plan, focusing on what needs to happen short term, medium term, and long term to win. We already have developments in the pipeline for the next races – and there will be more to come. But this won't be the work of a moment; there are no silver bullets in F1.
PlanetF1.com recommends
The other eight F1 cars that have given Lewis Hamilton trouble
'Copying Aston Martin no quick fix' as Mercedes scramble to rescue F1 2023 season
'All dynasties fall don't they, and that's what has happened at Mercedes'
"Second, we will keep our heads held high – and take this journey step by step, together. We are Mercedes. We know the standards we aspire to, and nobody is flinching when we look at the mountain we must climb. It won't be easy – but where's the value in something easy? These are the times when character is forged; the times when a team becomes greater than the sum of its parts, tackling difficult problems and conquering them. We're together through thick and thin – from Toto, Lewis and George, to every single woman and man in the factories in Brackley and Brixworth. And we love that challenge.
"Third, we will be calling on each one of you, too, to power us to the front. Whether you're offering criticism or support, there's a right way to do it – and a wrong way. We want our online community to be a safe space full of healthy debate, where people treat others and are treated with respect – be they team members, Mercedes fans or rival fans. We have a zero-tolerance policy on discrimination, abuse or bullying of any kind, and will take appropriate action to any comments or posts that do not meet our guidelines. And we want your support to make that a reality throughout our community.
"We're already hard at work on changing the course of this 2023 season. The recovery began immediately after the race – and everybody has a part to play.
"Are you ready to join us for the fight back? If not, then there are no hard feelings.
"If yes, then let's do this."