'Mercedes paid price for not thinking outside of their own box'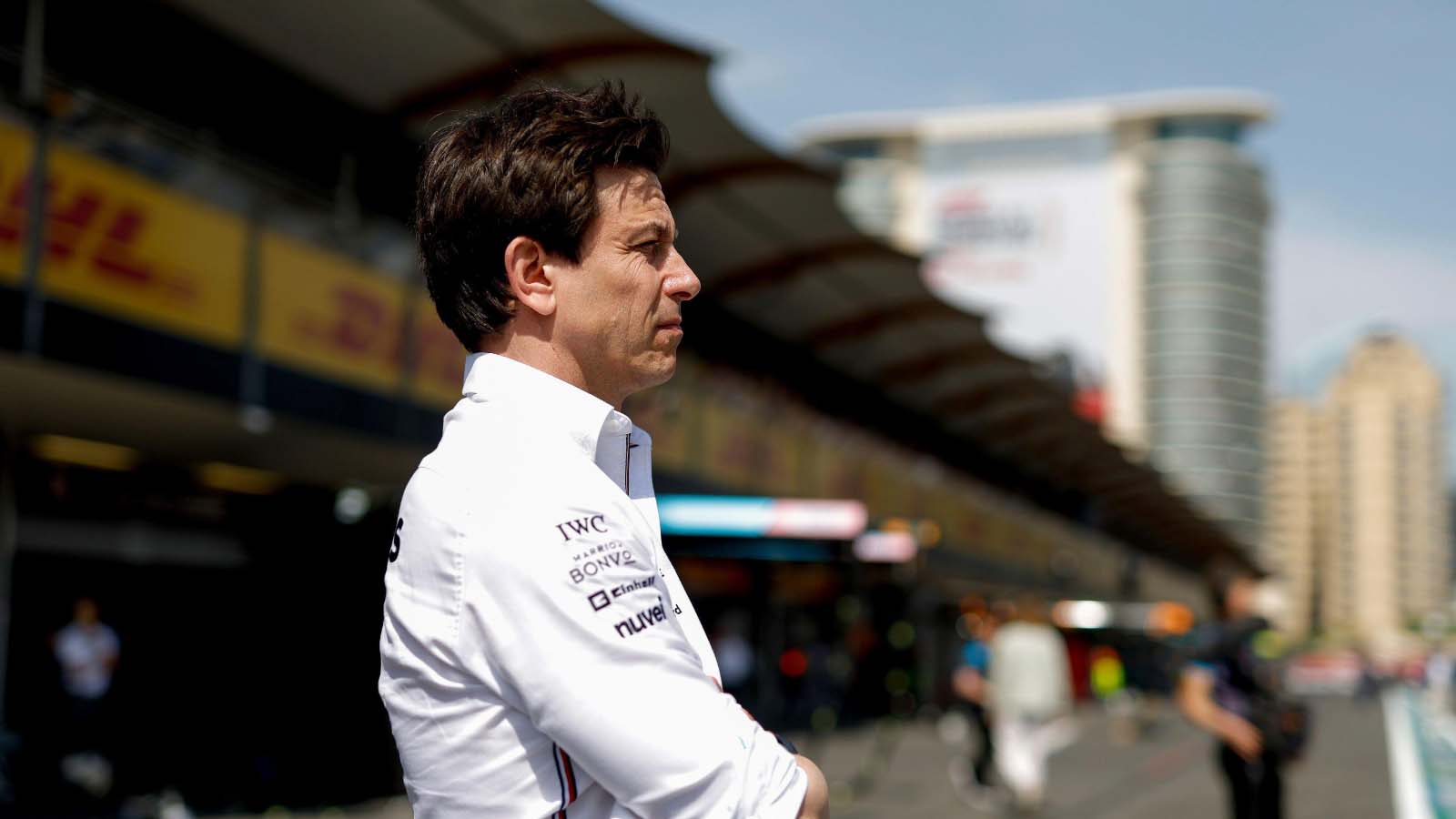 Mercedes have been accused of failing to think "outside of their own box" as an explanation as to why they have struggled so much since the start of the 2022 season.
Toto Wolff will have experienced more stress in the last two years then he did for the entirety of Mercedes' winning run as first the W13 and now the W14 falls well below what is expected of a team of their calibre.
They secured just one win in 2022 and after five races in 2023, they are third in the Constructors' standings having finished on the podium just once.
The problems with the current crop of Mercedes cars have been many and seemingly difficult to solve as some of the finest F1 minds struggle to overcome limitations they themselves have created.
The cancellation of the Emilia Romagna Grand Prix means fans will have to wait a little longer to see the much-anticipated upgrade package coming to the W14 which is hoped will bring the team such more needed performance.
But as to why Mercedes find themselves in this mess, F1 journalist Peter Windsor believes they focused too much on maximum downforce.
"If Mercedes knew the answer, they would fix it," he said during a livestream on his YouTube channel."You're asking absolutely the million dollar question which the Mercedes people themselves have been unable to answer for 18 months.
"I've tried my way to explain it and what happened at the beginning of 2022, completely new regs around which they will have to build cars, which were defined by wanting to make it easier to follow the car in front and more overtaking in Formula 1, it moved the whole way that downforce was generated from the wings to the underside of the car.
"Mercedes along with several other teams never predicted or managed to replicate in the wind tunnel or on CFD (Computational Fluid Dynamics) obviously, the fact that the cars at a certain point, were going to have a massive amount of vertical oscillation and porpoising.
PlanetF1.com recommends
Mercedes tipped to 'soldier on' with zero-pod concept with major F1 2023 upgrade
Motorsport Triple Crown explained: Its prestigious races, history and only winner
"They just went gung ho for massive downforce on the car and were shocked, I think, I guess, when the car first ran and George [Russell] and Lewis [Hamilton] said "we can't drive the car, there's so much porpoising we can't even see straight."
Before 2022, Mercedes won eight consecutive Constructors' titles and Windsor believes the confidence from that may have played a part in their downfall.
"Red Bull managed to predict that that would happen and build their car around that vertical oscillation. They're still bearing fruit, getting the rewards from that, and Mercedes didn't do that.
"Why didn't they when the team was that good? Those management groups and those design groups that they have and all that success they all experienced, possibly because of all that they never thought outside their own particular box or bubble and looked at perhaps aerodynamics who had experience with this phenomenon back in the days when there was a lot of ground effect on the cars.
"Adrian Newey knew all about that, he's been around a long time. Rory Byrne knew a lot about that and he's still a consultant to Ferrari and Ferrari didn't have anything like the same porpoising problems as Mercedes last year.
"So because of their success, I guess they felt that they could do it, they could move mountains. They don't need to go outside their own box to know how to do it and they paid the price and they're still paying the price."