Mercedes realise pit stops remain a weakness
Andrew Shovlin, Mercedes' trackside engineering director, accepts that the team have work to do in the pit stop department.
Mercedes have never been a team that chase the record-breaking times in the pits, instead focusing on consistent, quick stops.
But so far in 2021 there have been a couple of hiccups, most notably at the season opener in Bahrain where a slow stop saw Valtteri Bottas lose any hope of victory, while an issue with a pit stop gun"extended Sir Lewis Hamilton's time in the pit lane at the Emilia Romagna Grand Prix.
And Shovlin admitted that this is still an area where Mercedes are "not the best".
"Well it is fair to say that we're not the best," he said in Mercedes' Imola debrief video.
"We are losing time in the pit stops and it is an area that we have been focussing on for a while now. In particular though, in Lewis' stop we did have an issue with one of the pit stop guns, for the next stop we actually changed to a different gun and that seemed to resolve that issue and also there was a short hold. 
"We had to hold him for around four tenths of a second because Giovinazzi was coming down the pit lane just at the point that Lewis was ready to go.
"As I said, there were some specific instances that affected us in the race in Imola and we will look to work on those but longer term we are still looking at what we can do with the crew, with the equipment trying to find a bit more time in the stops."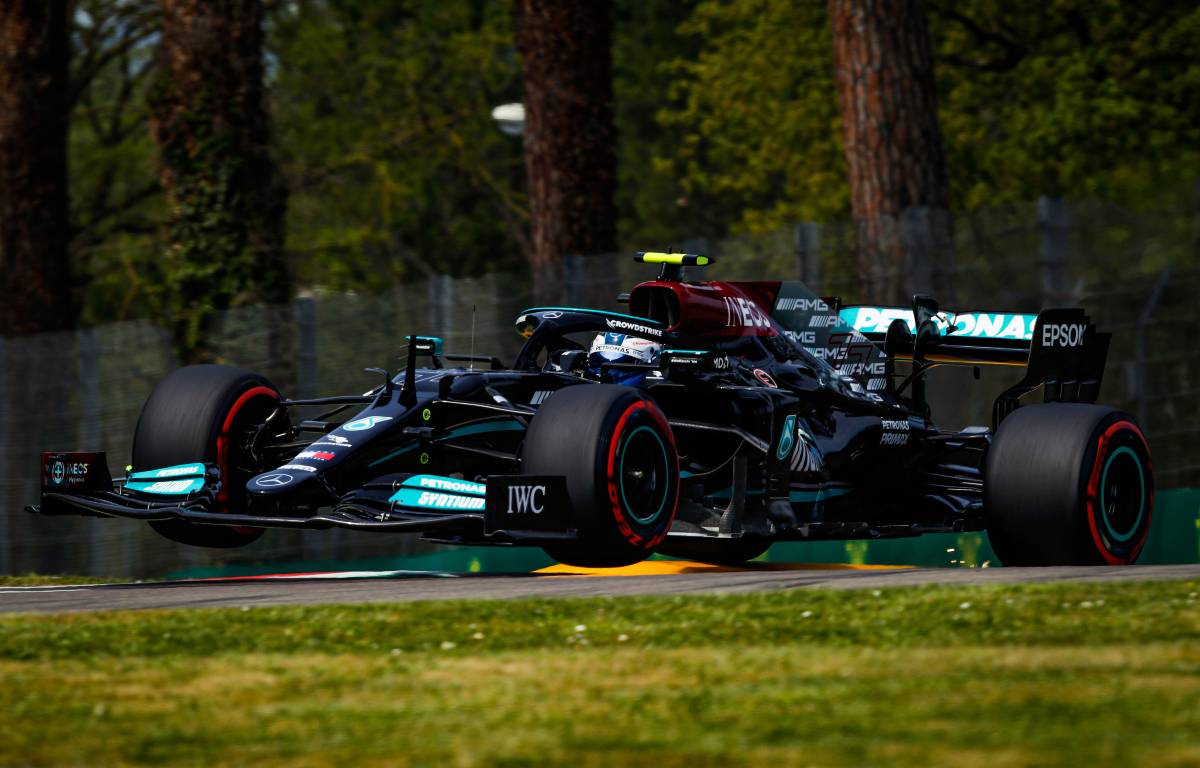 Check out all the latest Mercedes merchandise via the official Formula 1 store
Mercedes also had issues with warming up their tyres in Imola. It was a problem even in the dry with the team citing it as a reason for Valtteri Bottas' qualifying struggles, while on race day the wet weather tyres were needed at the start after heavy pre-race rain.
Shovlin stated that a lot of the teams were using the heat generated from their brakes to get temperature into the tyres, and now Mercedes must analyse the effectiveness of this approach for themselves.
"A lot of cars use the heat generated from the brakes and bear in mind that the brakes can run at 800, 900 degrees towards the end of a braking event," he explained.

"They can channel that heat into the wheel rims which then gets its way into the rubber of the tyres and can bring them up to temperature. 
"This allows you to sort of push and pull the warm-up, but it tends to give you a bit more degradation on a long run. 
"Now, this is a tuning tool that a lot of the teams were using and it may be that we need to look at how powerful the effect is to which we can heat the tyres and whether there is more that we need to do going forward in that regard, but it is one of those areas that we are going to review ahead of the next race."
Follow us on Twitter @Planet_F1, like our Facebook page and join us on Instagram!