Porpoising no longer main reason for Mercedes deficit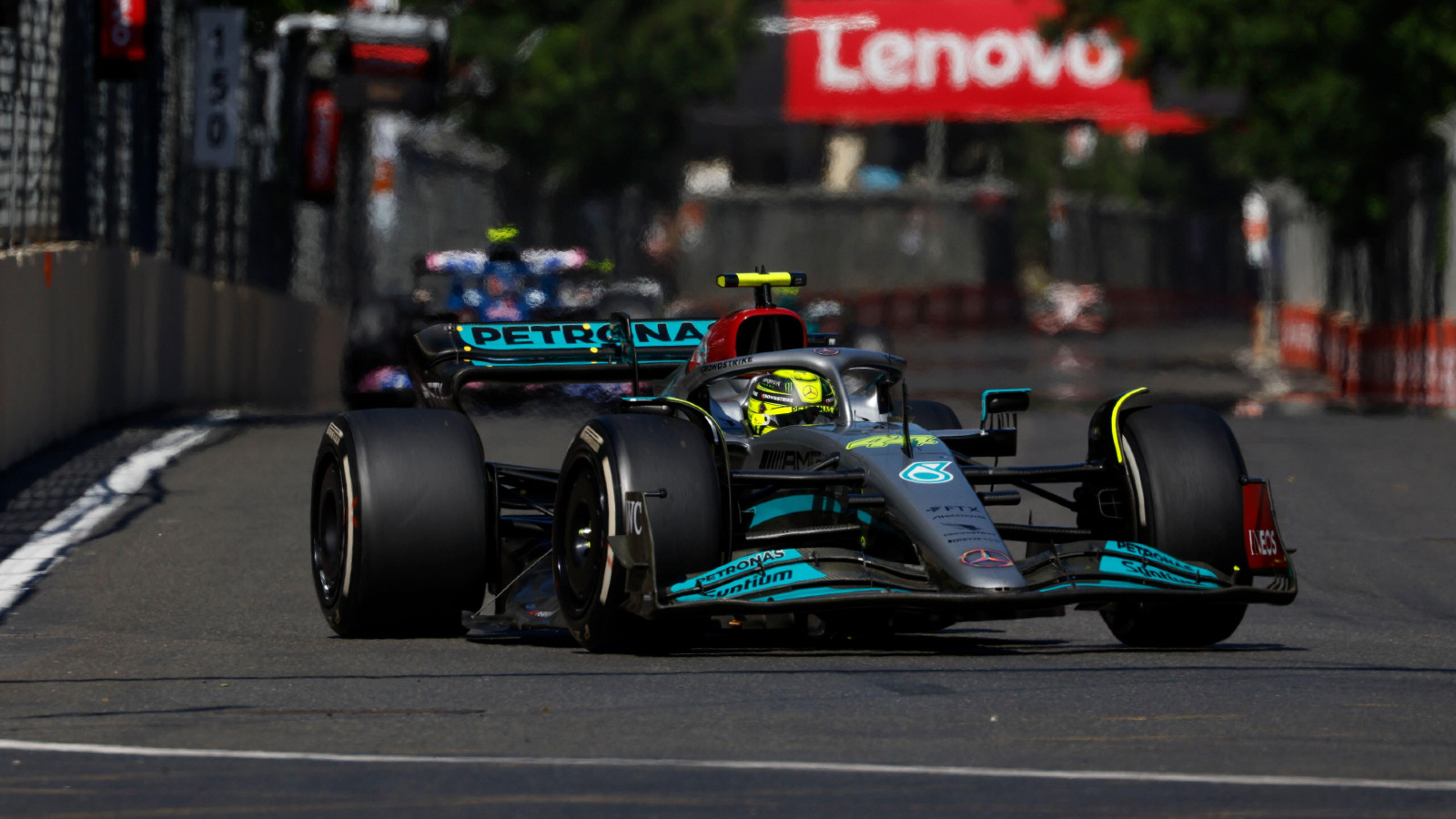 Mercedes' Toto Wolff and James Vowles have explained porpoising is no longer the main reason for the team's performance struggles.
The reigning Constructors' champions have struggled for pace and consistency since the start of the 2022 season, with last weekend's Azerbaijan Grand Prix seeing the two Mercedes drivers come home in third and fourth places, George Russell and Lewis Hamilton respectively.
Since the start of the year, the blame for most of Mercedes' deficit has lain at the feet of the porpoising aerodynamic phenomenon that has plagued the W13, but Wolff and Vowles have explained porpoising is no longer the key culprit as the car has developed.
Speaking to Channel 4, Wolff said porpoising is not responsible for the main chunk of their time loss.
"I think porpoising in itself is maybe not the key thing, it's just that the car feels rigid – that kind of overshadows everything," he said.
"We are talking about set-up directions that are influenced by the bouncing, rather than say 'okay, we are not having that now, let's look how we can make the car faster'."
Curiously, Mercedes appeared to have a handle on the porpoising a few weeks ago during the Spanish Grand Prix weekend as both Russell and Hamilton showed much more competitive pace at the Circuit de Barcelona-Catalunya.
With Monaco an outlier in terms of set-up direction, Mercedes had hoped for a continuation of that improvement in Azerbaijan – only for the W13 to struggle due to excessive bouncing. So violent were the ground strikes, Hamilton was visibly hurting as he climbed out of his car at the end of the race.
🗣️ "Bit sore… we're hitting some serious speeds at the end here and it's bouncing a lot."

Lewis Hamilton admitted he was in pain as Mercedes experienced more porpoising problems during Friday's practice sessions | #AzerbaijanGP pic.twitter.com/NnBzNcAxC4

— Sky Sports F1 (@SkySportsF1) June 11, 2022
Mercedes' chief strategist Vowles explained the team have managed to get on top of the porpoising only to discover an entirely new set of problems.
"There is definitely a track-by-track element and it's a function of how smooth the tarmac is and the layout of the circuit," he said in the team's review of Azerbaijan.
"I would say Baku, certainly of the circuits we've had so far, is at the worse end of it and conversely, Barcelona probably at the better end of it. So those two circuits definitely will highlight the strengths and weaknesses of the package.
"But it's also worth putting a little bit of time into explaining porpoising, bouncing, bottoming – three words possibly being spoken a lot with a little bit of association of being the same thing but they are not quite.
"We definitely suffered porpoising in the earlier races and in Barcelona we didn't, and we've made a tremendous amount of effort on our package to make sure we tried our best to resolve it and  I'm confident we've made a step.
"In Barcelona, the car was stable and robust and we could lower it and that's the key – we managed to create a package where, aerodynamically, we were able to work with it a lot more. We could work with set-up and we could drop the cars in terms of ride height and producing performance.
"Come now to Monaco and to Baku, what that unfortunately uncovered is a second issue that was being masked by the first. I'm confident we've made a step forward in terms of porpoising but we very clearly have bouncing and to the outside it looks almost identical, but there is a subtle difference between the two.
"What's happening now is that the car is lower, as a result of fixing the first issue, but now hitting the deck quite hard and that's creating the bouncing you see at the moment.
"Again, you try to extract performance by running the car low but the problem is very different and the bumpier the track the more the input is clearly having an effect, which is what we saw in Baku.
"I think what's clear is we still have a long journey in front of us to learn everything we need to, to be fighting at the front, but perhaps more importantly you will see performance variation track on track as we go forward.
"Canada for sure will be very different to Silverstone in terms of how our car performs."
Torquing Point: Another 'little victory' for Mercedes
Mercedes had a 'little victory' in taking P3 and P4 in Baku, despite the pain Lewis Hamilton suffered.