Mercedes power could follow Bottas to Alfa Romeo
Valtteri Bottas may not be the only Mercedes-linked asset on the way to Alfa Romeo, with a power unit deal also rumoured.
Kimi Raikkonen has announced his long and storied Formula 1 career is reaching its conclusion, with the Finn's retirement at the end of 2021 confirmed.
There could yet be two seats up for grabs at Alfa Romeo with Antonio Giovinazzi perhaps staring at the exit door, but what is certain is that one Alfa Romeo seat at the bare minimum is available for 2022.
The links between Bottas and that upcoming vacancy were already there. But now that Raikkonen's departure is confirmed, Bottas is expected to sign with the Swiss-based outfit, freeing up a seat at Mercedes for George Russell.
But is Bottas set to take Mercedes power units with him?
According to Swiss outlet Blick, there is talk around such a deal.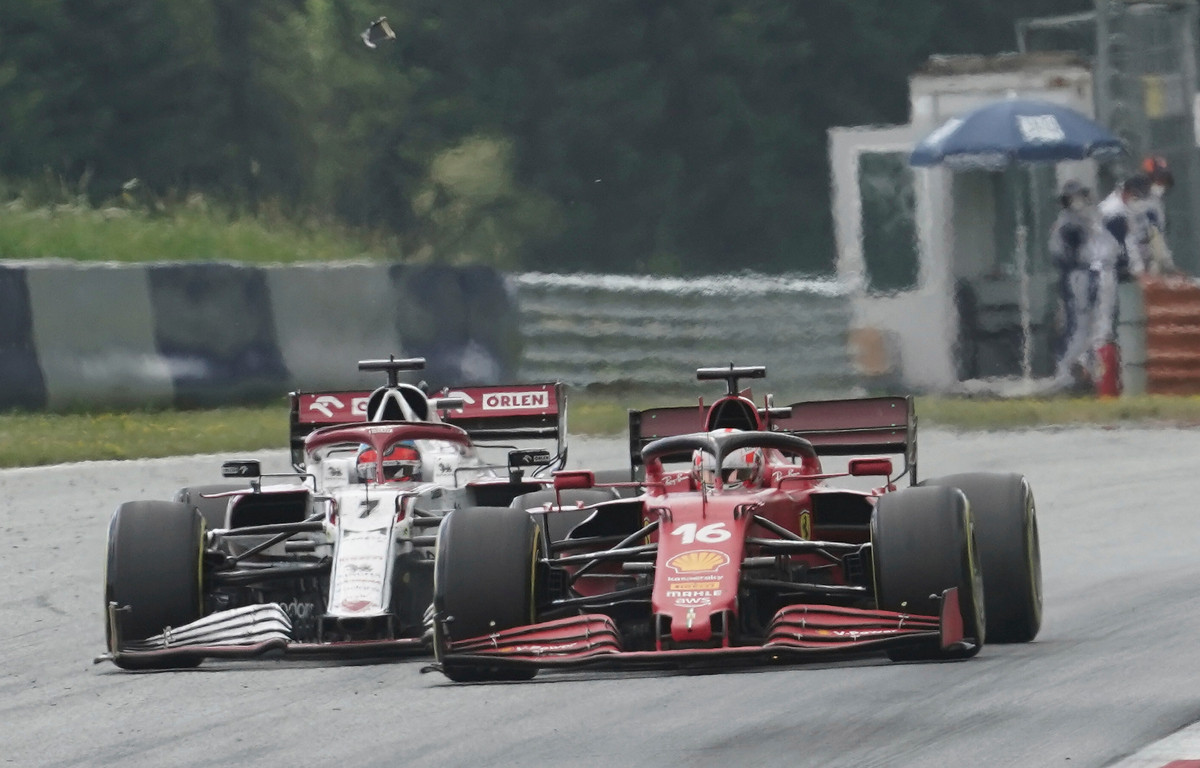 Check out all the latest Mercedes merchandise via the official Formula 1 store
Alfa Romeo are a long-term customer of Ferrari and until the Sauber/Alfa Romeo partnership was extended this year, the Scuderia had enjoyed a say on Alfa Romeo's driver line-up.
The updated terms now leave Alfa Romeo in control of deciding their drivers, but could they leave Ferrari behind entirely and switch to Mercedes power?
The Ferrari engine is currently in a stage of reconstruction – 2021 has seen solid progress, although it has been a recovery from a very low bar after the struggles of 2020.
Alfa Romeo and Ferrari's other customer team, Haas, were understandably hampered by Ferrari's power unit issues, and both are using 2021 as the perfect preparatory season for the new regulations come 2022, when both will look to climb the order.
Mercedes are regarded as having the best engine on the grid, closely followed by Honda, although the Japanese manufacturer will leave Formula 1 at the end of the season and hand over their power unit work to Red Bull.
In theory then, having a Mercedes engine would be a boost for Alfa Romeo's recovery hopes – but as Blick point out, there are some pitfalls.
First up is the fact Mercedes already have an extensive list of customers since they already supply McLaren, Aston Martin and Williams on top of their own outfit.
The regulations permit a maximum of three customer teams, so for Alfa Romeo to get in on the action it would require the approval of other teams.
Even if they got it, could Mercedes handle supplying a fourth customer?
The next issue is the 2022 car itself. Alfa Romeo confirmed this has been their focus since January, and so the designs for their new challenger will be advanced by this stage.
Unless they have known all along about a Mercedes power unit deal, it is not certain it would even fit.
Ferrari have been Alfa Romeo's engine partner since 2010, powering the team through the Sauber and Alfa Romeo eras. Four podiums have been scored during that time.