Mercedes puzzled by Red Bull's 'odd' wing choice
Mercedes were perplexed by Red Bull's choice of wing for the Hungarian Grand Prix, where the title battle swung further back towards the World Champions.
Everything had looked to be going Red Bull and Max Verstappen's way until the British Grand Prix, but in the last two races there has been a 56-point swing towards Mercedes in the Constructors' standings and 41 in favour of Lewis Hamilton in the Drivers' list.
As a result, they have moved ahead by 12 and eight points respectively, pending Aston Martin's appeal against Sebastian Vettel's disqualification in Budapest.
Nothing has gone right for Red Bull in those last two grands prix, but Mercedes trackside engineering director Andrew Shovlin was also surprised by a technical decision his team's big rivals made in Hungary, specifically concerning their rear wing.
Verstappen was 0.421sec down on Hamilton in the decisive qualifying session as Mercedes locked out the front row.
"We thought [Hungaroring] was a circuit that should suit them," said Shovlin, quoted by Motorsport.com.
"The other thing that always worries us when we come to a max downforce circuit is that we are frequently running around on our max downforce wing and then they bring it out for the Monacos and for this place.
"But maybe they couldn't balance that. They went away from it on Saturday and for us it seems odd that you would ever run anything other than your biggest rear wing here.
"We don't profess to know why they are taking decisions on that car, but it could be they were just struggling to get enough front end in it, on the big wing, and they dropped down onto the smaller one."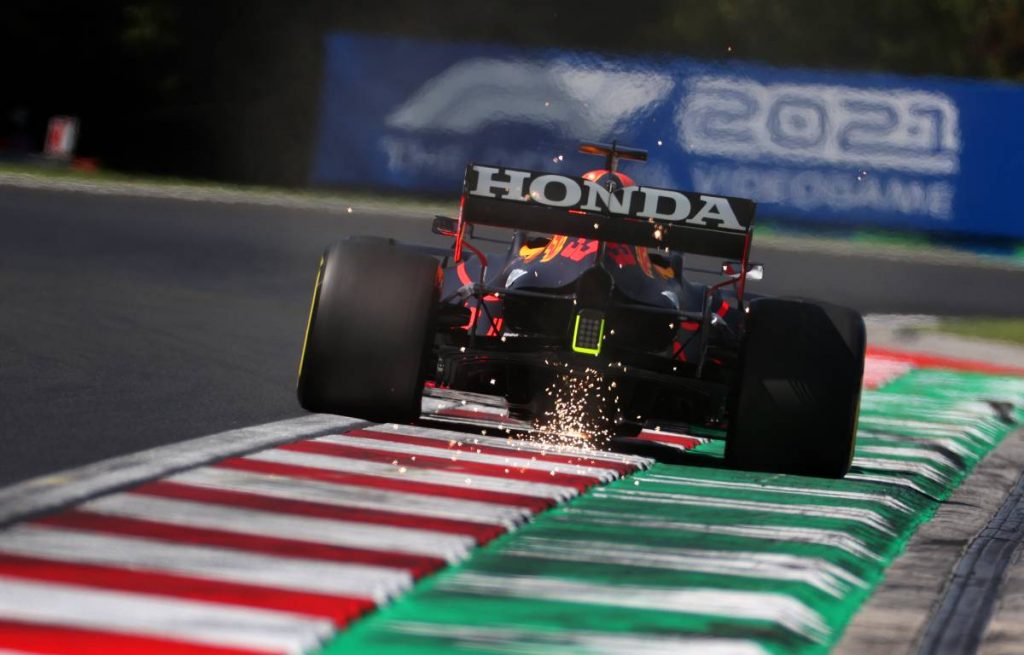 Check out all the latest Mercedes merchandise via the official Formula 1 store
It was the second consecutive one-hour qualifying session in which Hamilton was faster than Verstappen, with the Red Bull having been unquestionably the faster car over the preceding five races.
Mercedes introduced aerodynamic upgrades at Silverstone which appear to have generated performance gain in the W12, and are keen to analyse at the start of the summer break exactly where they have improved.
"It's something we need to look at over the next few days," added Shovlin. "We are down to sort of pretty small developments now.
"We had the update kit at Silverstone and that does look like it's given us some useful performance. But then the car was working well in terms of where it was maintaining its tyre temperatures and we had quite a nice balance with it.
"But to be honest, we are surprised by it ourselves. It's a pleasant surprise, but we were surprised to have had that margin to pole, for instance."