Mercedes wing 'rock-solid' as FIA complete new test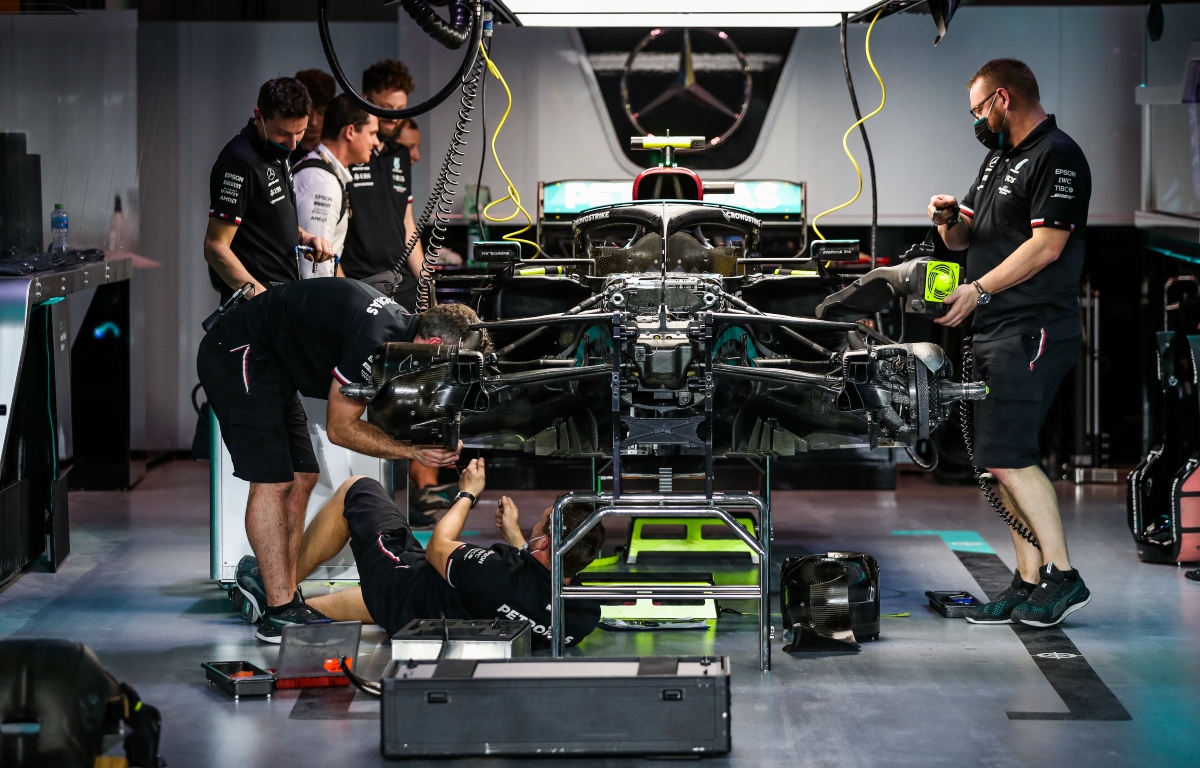 Mercedes have stated that their rear wing is "rock solid" following the introduction of a new test by the FIA.
Rear wings have been in the spotlight from early on in the 2021 campaign when Mercedes claimed Red Bull's flexing 'limbo' wing was illegal.
More recently, Max Verstappen's team have raised concerns of their own about the Mercedes wing, with Christian Horner drawing attention to the "score marks" seen on its endplates in Brazil and threatening to protest it.
They believe that the wing is the main reason behind the W12's improved straight-line speed in recent rounds and have been in regular discussions with the FIA whilst trying to collect evidence to prove that their concerns aren't unfounded.
The FIA reacted to the suspicions from Horner and co by introducing a new test at the Qatar Grand Prix and beyond, something which "delighted" the team principal.
"We are really delighted to see that they [the FIA] have introduced a fact-finding mission here," he told Sky F1.
"After qualifying they are going to be testing these wings.
"There will be a pull-down test on the back of the wing, so effectively an amount of load will be added to the back of the wing.
"I think it will be more than 20 kilos, I think you would probably be closer to, split across the wing it's probably going to be 70/80 kilos and it will be ramped up in stages.
"So you will be able to measure the deflection. It's great that the FIA are being proactive, they're looking at it."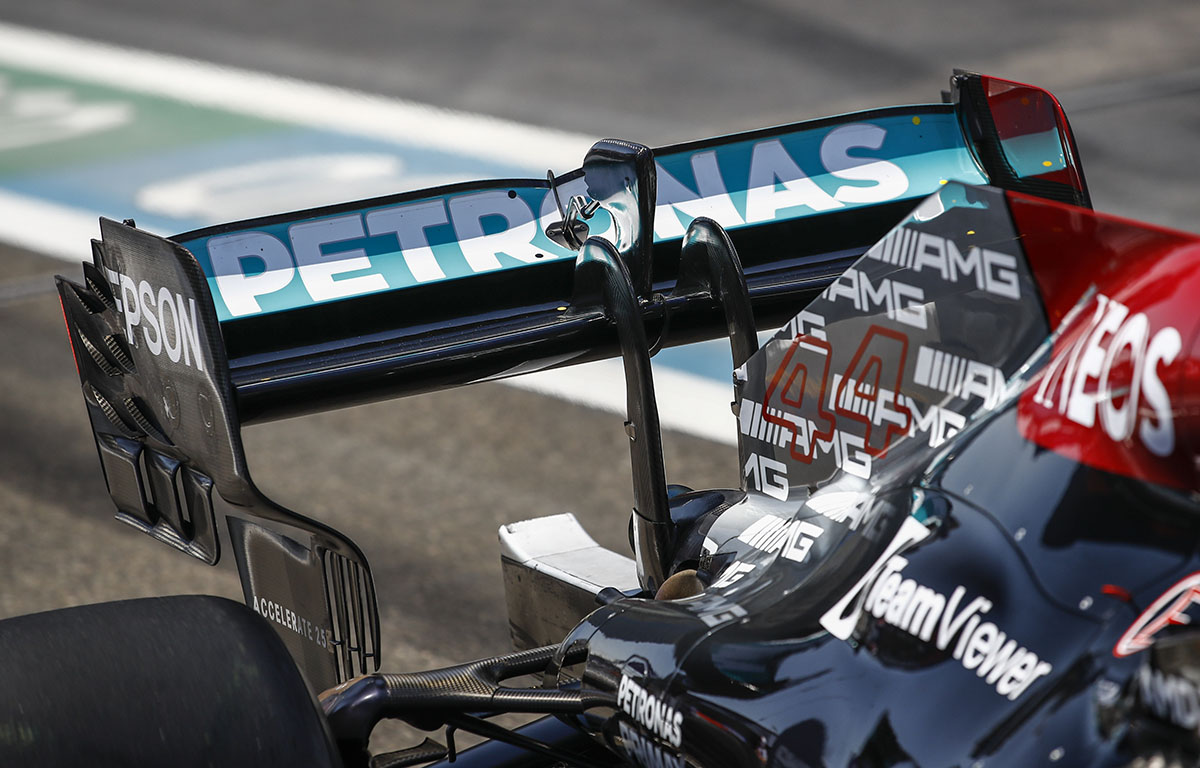 The test went ahead as planned in Qatar, with the main blade of the rear wing being pulled down in two places with 35 kilograms each.
And according to Mercedes, their car passed it with no issues whatsoever.
"The wing was rock solid. You could have hung 100 kilos on it," a source from the German team told Auto Motor Sport.
"Maybe Red Bull will ask for 105 kilograms next time."
Red Bull have claimed that their rivals swapped the rear wings on Saturday, hence why they passed the test, and say the W12 was slower in a straight-line after that as a result.
The Mercedes source outright denied that claim though, simply stating they were "not exchanged".
Horner overstepped the mark with marshal criticism
Christian Horner was summoned to the stewards following out of line comments.