Mercedes-Red Bull keep it cool at crunch F1 meeting
FIA president Mohammed Ben Sulayem was spared any Mercedes-Red Bull "entertainment" at a harmonious F1 Commission meeting.
Ben Sulayem, who took over from Jean Todt as FIA president in December 2021, chaired a meeting of the Formula 1 Commission on Monday February 14, where as expected, the controversial 2021 title-decider in Abu Dhabi was a key subject.
Both Mercedes team boss Toto Wolff and Red Bull principal Christian Horner were there, with Ben Sulayem prepared for some "entertainment" when the subject of Abu Dhabi came up, considering not only the manner in which the race concluded, but also since the duo had not exactly seen eye to eye for much of the season.
But it was Valentine's Day after all, with Ben Sulayem confirming that both Wolff and Horner were "in line" and "in a good mood" during the discussions.
"They were in line," Ben Sulayem told Sky Sports F1.
"I think it's because of Valentine's Day.
"They were close to each other and they were in a good mood, so that was good. I expected more entertainment but it was good to see the harmony between them."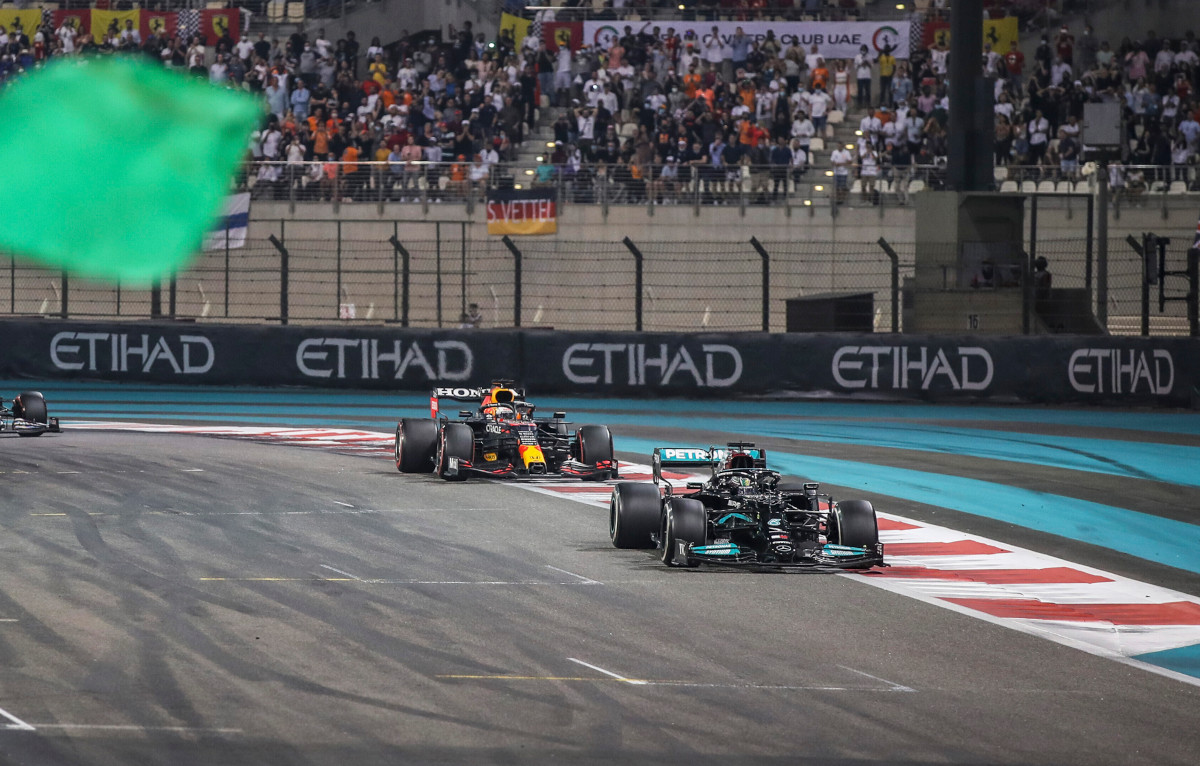 Current Formula 1 race director Michael Masi was central to the controversy in Abu Dhabi, with his future in the role still far from certain.
Motorsport.com reported recently that Masi is set to stay in the position with structural changes to create supporting roles around him, though Sky Sports F1 are stating that Masi is likely going to move to a "different safety role within the FIA".
Sky Sports F1 add that the F1 race director role is likely going to be shared by two people, with the prospect of them rotating during what is set to be a record 23-race season in 2022.
Ben Sulayem was not yet giving any information away, just stating that his duty is to keep the "integrity" of the FIA intact, with this "very good meeting" proving to be an important step.
"Information will be announced, but definitely as I said, the integrity of the FIA will always be intact," said Ben Sulayem.
"I am elected to do that but also have fair motorsport, as that's my duty.
"So it was a very good meeting. We can only go forward. This is important for the FIA, for the integrity of the FIA and for the sport. So we can only improve the future."
It has been suggested that the FIA's planned actions will have a direct impact on the future of seven-time World Champion Lewis Hamilton, who lost the 2021 title to Max Verstappen on the last lap in Abu Dhabi.
Mercedes have been strongly hinting that Hamilton will continue, recently describing him as one of their 2022 drivers alongside George Russell during a W13 launch preview, though official confirmation that Hamilton will be on the 2022 grid has not arrived.
Ben Sulayem did say though that a "good discussion" was held with Wolff regarding Hamilton's future.
"We agreed on certain things and the analysis is still going on," Ben Sulayem stated.
"But it will come soon… it was a good discussion there. So we will see."
WEC race director linked to Masi support role
WEC race director and former DTM race director linked to Michael Masi support role.