Mercedes believe Red Bull RB19 is running ten millimetres lower than everyone else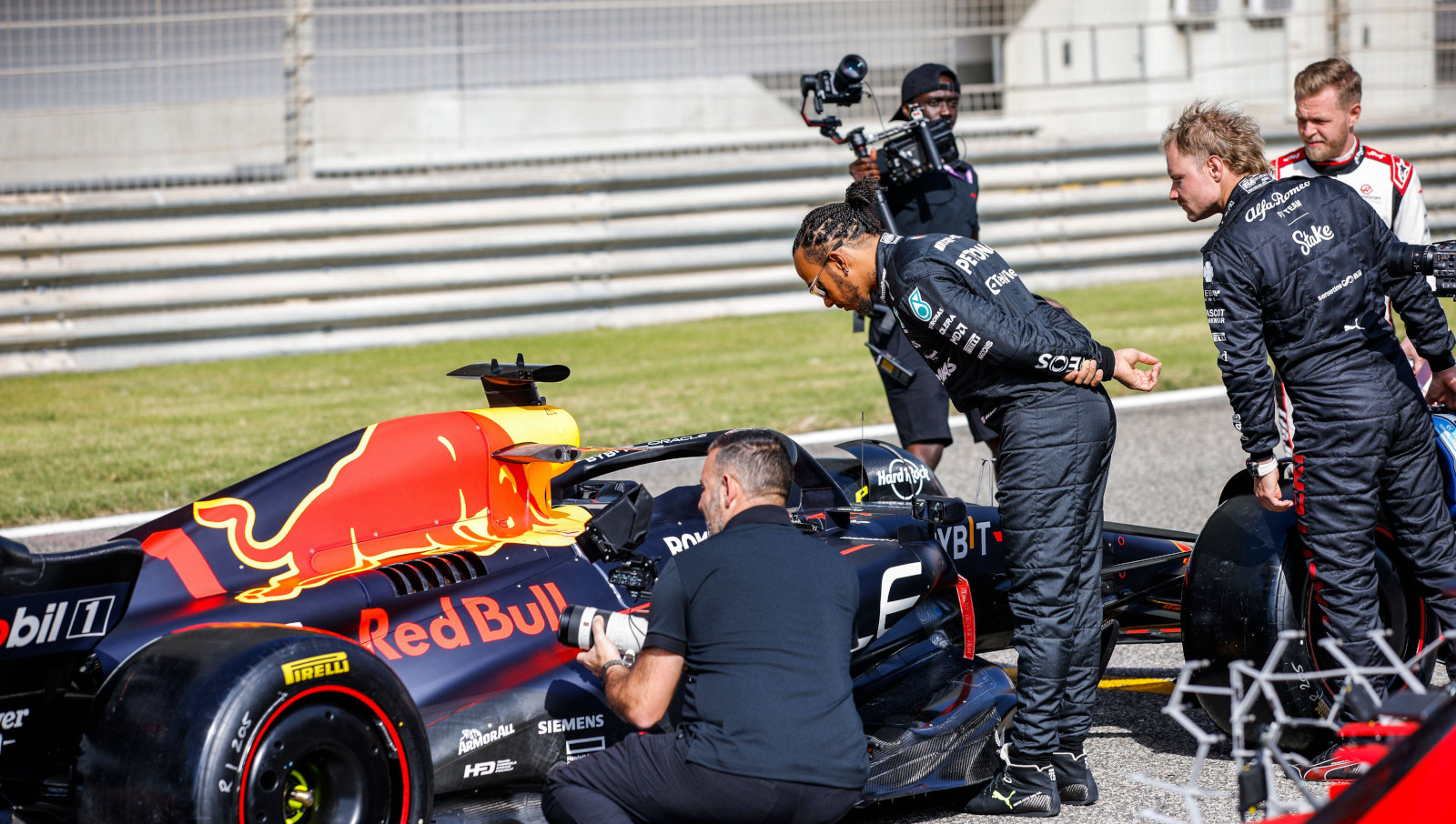 Such is the might of the Adrian Newey designed Red Bull RB19, it can allegedly run "ten millimetres lower" than the rest of the grid, with reports saying the car is up to six-tenths faster than the Mercedes W14.
Having romped to last year's championship double, Red Bull head into the new Formula 1 season as the favourites to put in a repeat performance.
They cemented that favourite tag during the three days of pre-season where the RB19 not only run problem-free, but was also the quickest car on the track.
Sergio Perez topped the overall timesheet with his 1:30.305 which put him three-tenths up on Lewis Hamilton on the final day.
That, however, is not an accurate depiction given fuel loads and engine modes with Auto Motor und Sport putting Ferrari P2 ahead of Mercedes, with Red Bull comfortably in the lead.
'Adjusted for factors such as fuel, engine mode and track temperature,' claims AMuS, 'the Red Bull with the World Champion in the cockpit is estimated to be two to four tenths faster than Ferrari and six tenths than the Mercedes.'
And the gap is said to increase over long distances as Ferrari are still showing more tyre wear than the Red Bull.
Part of Red Bull's added performance comes from the RB19's lack of bouncing.
Notable from last season when team boss Christian Horner went to war against his Mercedes counterpart Toto Wolff over porpoising, this year's RB19 is also able to run closer to the ground than any other car.
"They are ten millimetres lower than everyone else. If we drove that low, the underbody would break," an unnamed Mercedes source told the German publication.
PlanetF1.com recommends
Mercedes in 'much better place' on final test day after overnight tweaks on W14
Conclusions from F1 2023 Testing: Red Bull favourites, Alonso's masterstroke
Ranked: How well did every team perform at F1 2023 pre-season testing in Bahrain?
But that's not the RB19's only strength.
Wolff said: "They brake later, accelerate much earlier and gain an incredible amount of time with better traction. If we approach the corners like this, we don't even get to the apex."
Lewis Hamilton is also worried about Mercedes' deficit to Red Bull on the straights.
"That was an issue last year and a bit this year too," said the seven-time World Champion.
"The bouncing is mostly gone, sometimes it's still there, but most of the time it's not there, which makes things a whole lot better. But we do have some pace to pick up in a straight line.
"We have some things we need to work on, it's still not perfect and we're still not able to match the Red Bulls, or the Ferraris, currently.
"Who knows where we'll be next week, we'll just try to stay positive."
Mercedes, and the rest of us, will get a clearer picture of the true state of order this coming weekend when the 2023 F1 season begins with the Bahrain Grand Prix.