Mercedes take issue with Red Bull's penalty time loss 'exaggeration'
Mercedes' Andrew Shovlin believes Red Bull are overstating the expected time loss from their wind tunnel restrictions.
Alongside a fine of $7million, Red Bull will also lose 10 per cent of their allotted wind tunnel time having been found to have committed a minor breach of the 2021 cost cap.
Addressing the wind tunnel aspect of that ruling, Red Bull team principal Christian Horner has stressed the impact will not be insignificant, claiming this "draconian" penalty could cost Red Bull up to half a second.
"Some people have said that is an insignificant penalty," Horner told reporters. "But let me tell you now, that is an enormous amount and represents anything between a quarter of a second to half a second in lap time."
But when Shovlin, Mercedes' trackside engineering director, had his turn speaking to the media, he expressed major doubts over the claim from Horner, arguing two tenths is realistically the absolute maximum level of damage, believing Red Bull's penalty represents around a position and a half on the sliding scale of wind tunnel allowance.
The wind tunnel time each team receives differs under the sliding scale in operation, the team at the top of the standings getting least of all for the following season, progressing to the team in last place which receives the most time.
For Red Bull, their penalty means they will now receive 63% of the aero testing limit, compared to 115% for the team that finishes last in the 2022 Constructors' Championship, which looks likely to be Williams.
So, Shovlin points out that if Horner's calculations were correct, the team which finishes last would be looking at a three-second advantage compared to Red Bull – which he confidently stated would not materialise.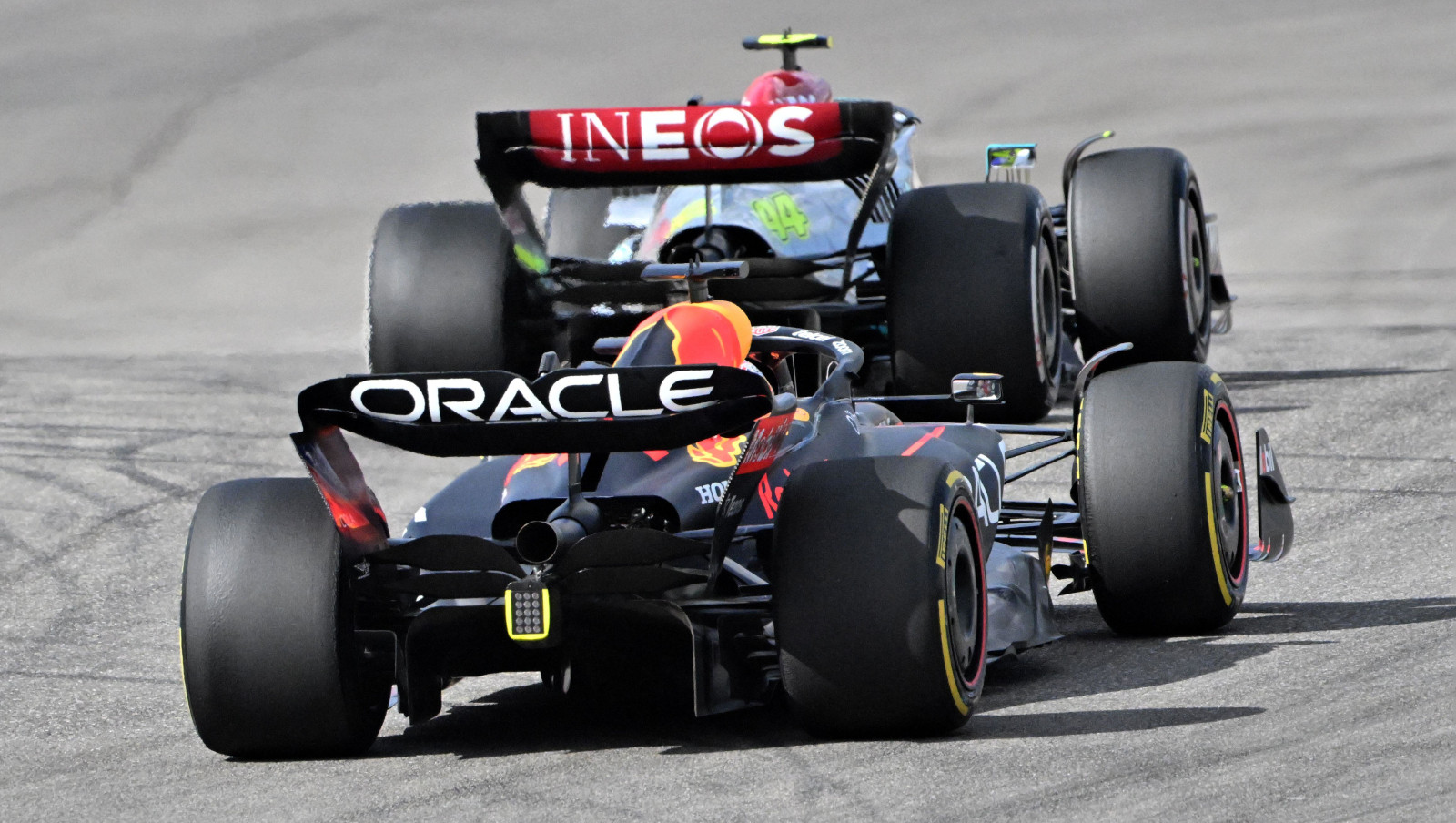 "The scale of that penalty isn't much more than what you would lose if you were just one place higher up in the championship," said Shovlin. "So it's not as big as the penalty if you were positioned two places higher.
"So I think describing it as draconian is an exaggeration. Reducing the number of runs does limit your freedom when you're developing a concept, but we are in reasonably well-explored regulations now.
"You definitely have to be more efficient but if it was half a second, which I'd heard mentioned, then a team at the back of the grid would have over a three-second advantage to one at the front and that simply isn't the case.
"But it depends on how well you make decisions during the year. I'd have thought a tenth, or a bit more than a tenth, maybe two tenths at the upper end, is realistically what that would cost you."
To Shovlin's point, where Red Bull could find themselves in trouble is if they follow the wrong path in terms of car concept from next season.
That is rather unlikely, the team having stormed their way to the 2022 Constructors' title, while Red Bull's Max Verstappen claimed the Drivers' title with four rounds of the season still to go.
"Where it would be costly is if you have chosen an incorrect concept and need to track back," said Shovlin. "It's removing that freedom to explore different avenues."
Read more: Toto Wolff says budget cap breach penalty is 'too little for Mercedes, too much for Red Bull'