Mercedes/Red Bull 'sniping' not of concern to FIA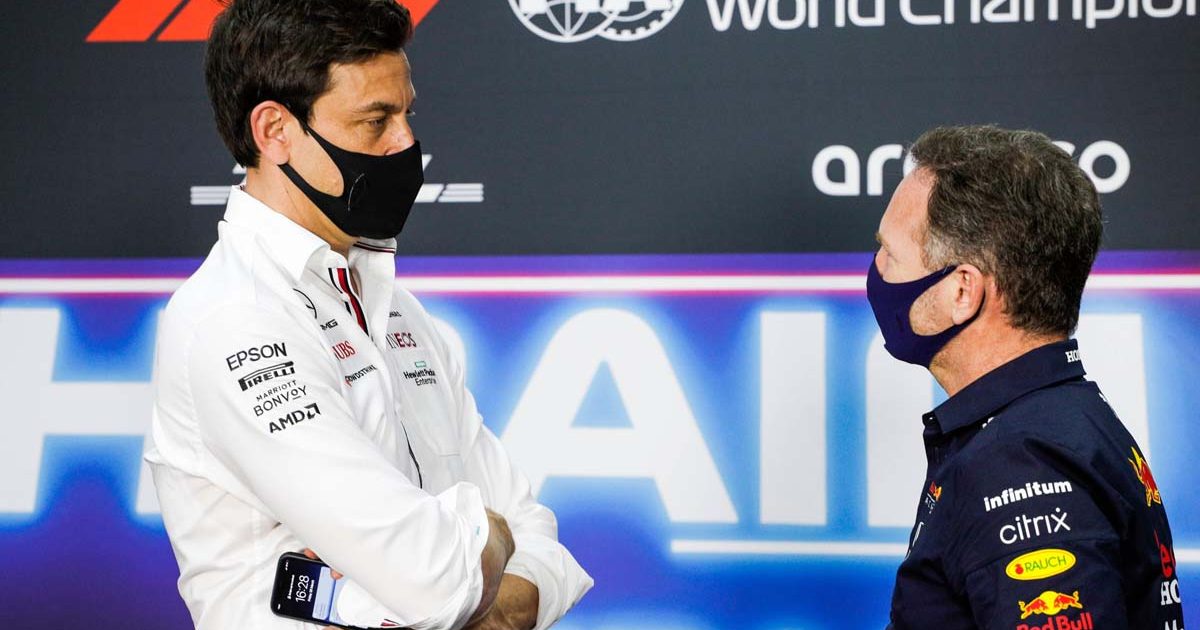 Michael Masi isn't fazed by "whatever sniping" is going on between Mercedes and Red Bull, adamant it has no impact on the stewards' decisions.
Formula 1's call to broadcast the radio messages between the teams and Race Control paid off at the British Grand Prix as fans heard by Mercedes and Red Bull plead their cases to Masi following the collision between Lewis Hamilton and Max Verstappen.
Tempers were high as it was a big one, the Dutchman sent hurtling into the tyre barrier at 150mph, the impact at 51G.
Both teams defended their drivers, with Red Bull saying "full blame lays on Hamilton" while Mercedes insisted that Hamilton was "significantly alongside" Verstappen into Copse.
Mercedes motorsport boss Toto Wolff even went as far as to email Masi with a tyre diagram he felt cleared his driver of any wrongdoing.
It went back and forth with the stewards eventually announcing a 10-second penalty for Hamilton for being "predominantly at fault".
It was the latest, and definitely the biggest, incident in what is quickly become a contentious battle for the World title.
Masi says he has no problem playing referee as the championship contenders' teams snipe at one another.
"You've got such a close championship which is fantastic for Formula 1, you've got two magnificent drivers fighting it out for the World Championship," he told the official F1 website.
"As a regulator, you're always going to come out like any referee in any sporting competition so there's always going to be an element of it.
"But whatever sniping is happening between Mercedes and Red Bull behind closed doors is not of concern to us.
"We judge it on what happens out there on the sporting field or on the track."
Relive the messages shared to FIA Race Director Michael Masi from Red Bull and Mercedes post-incident #BritishGP 🇬🇧 #F1 pic.twitter.com/56CHVqtGIE

— Formula 1 (@F1) July 19, 2021
Red Bull merchandise is available to purchase now via the official Formula 1 store
Masi insisted that being that referee and have both teams get on the radio like they did on Sunday was not frustrating.
"No, no frustration, obviously that's part of what they do, it comes about in various waves depending on what it is," he said.
"There were a couple of instances there, be it with Mercedes or Red Bull, where I said just hang five and I'll get back to you, which you probably didn't hear, you only heard the ones you heard on the radio.
"Everyone is looking after their own patches of turf so to speak, as you'd expect, but from my perspective, I treat them all equally, balance up what we've got to do and set certain priorities in my mind of what you've got before you and need to prioritise accordingly."