Red flag saved Hamilton from a DNF at Silverstone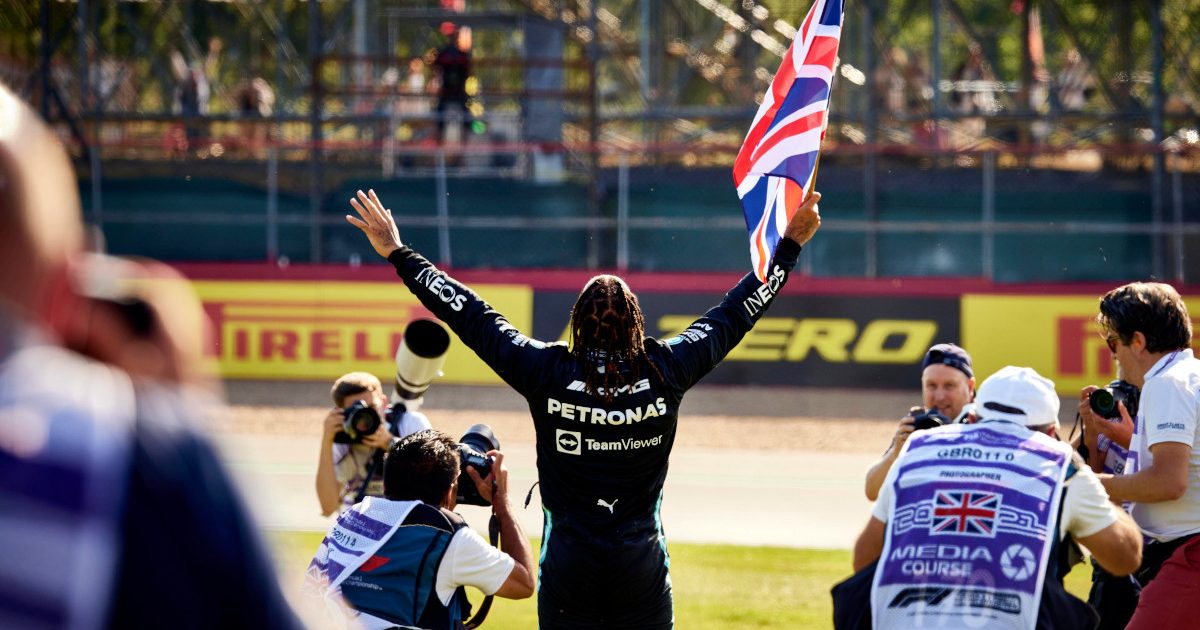 Mercedes' trackside engineering director Andrew Shovlin has revealed it would have "been a DNF" for Lewis Hamilton had Sunday's British GP not been red-flagged.
Starting second on the grid, Hamilton made a flying start at the British Grand Prix to challenge Max Verstappen for the lead.
The battle continued for several corners before ending at Copse on the opening lap when Hamilton collided with Verstappen.
The Red Bull driver was pitched into a high-speed crash, his impact with the barrier registering at 51G.
Verstappen was winded and bruised, his RB16B destroyed and the barrier also damaged in the crash, necessitating a red flag as the marshals cleared the car and then repaired the tyre barrier.
That red flag saved Hamilton from also having to retire.
The Briton returned to the pit lane for the red-flag stoppage where Mercedes were permitted to fix his front left rim, which had been cracked in the contact.
Had it not been for that stoppage, Shovlin says they would have had to retire the car.
"We'd failed the rim," he told Motorsportweek.com, "where we'd had the contact on the front left, so that would have been a DNF had it not been red-flagged.
"But the rest of the damage was remarkably little – it was a tyre temperature sensor that had got knocked loose so was waggling around.
"But it was the least important part on the front wing and it was the only [bit] that broke."
Reset. Refocus. Time to go again. 👊 pic.twitter.com/fhGGJLLlTs

— Mercedes-AMG PETRONAS F1 Team (@MercedesAMGF1) July 18, 2021
Check out all the latest Lewis Hamilton merchandise on the official Formula 1 store
As to be expected, Shovlin joined Toto Wolff and Hamilton in disagreeing with the Briton's 10-second penalty for causing a collision.
According to the 47-year-old, Verstappen's aggressive driving meant it was only a matter of time before the title protagonists came to blows.
"We didn't think the penalty was deserved. If you look at the guide the stewards have to determine who's at fault in terms of overtaking, Lewis was sufficiently alongside and we felt Max should have given him room," he said.
"If you look at the sprint race and the opening lap, Lewis was constantly having to back out of it to avoid a collision and he was able to put his car into a position where he could stand his ground.
"Max drives aggressively and it's inevitable that one day we were going to get an accident."
Despite his penalty, Hamilton still raced his way to victory, taking his eighth British GP win. He now trails Verstappen by eight points in the Drivers' Championship.