Mercedes' regret over not winning with Schumacher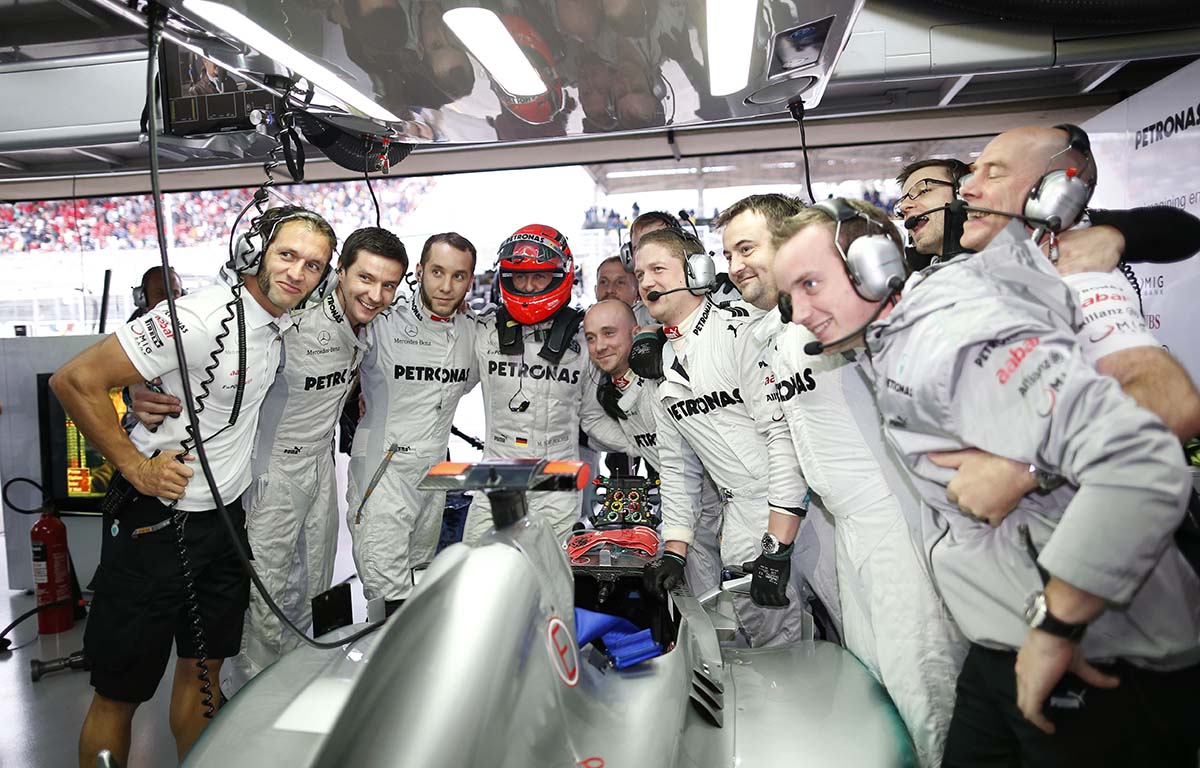 Long-serving members of Mercedes have spoken of their heartbreak and regret over not winning a race with the legendary Michael Schumacher.
The seven-time World Champion returned to Formula 1 with the Silver Arrows in 2010 following a three-year absence from the grid after announcing his retirement.
Schumacher spent the next three seasons with the team but he would only return to the podium just once in that time – a P3 finish at 2012 European Grand Prix.
Two races prior to that, Schumacher put the WO3 on pole position for the Monaco Grand Prix, but a five-place grid penalty carried over from the previous race all but ensured a first win with Mercedes would escape him.
And it is that moment that has stayed with current Mercedes chief strategist James Vowles who, alongside chief engineer Simon Cole, trackside engineering director Andrew Shovlin and sporting director Ron Meadows, shared their memories of working with one of the sport's all-time greats.
Check out all the latest Mercedes merchandise via the official Formula 1 store
"I was over the moon and I think it was one of the best laps he'd probably ever done in his life," Vowles said on Formula 1's Beyond The Grid podcast.
"But I was heartbroken, truly heartbroken for him that this is a guy that we all wanted – around this table and within the factory – for him to win a race, because he deserved it frankly, and he put so much effort into the team and so much of his life into the team that it was payback for him and that was his opportunity through the year.
And I was heartbroken with the fact that that one race was where he dropped back. I felt for him – I still feel now – he didn't get all the results that he deserved give the amount he was putting in the team."
Meadows then spoke of the team's regret over not winning with Schumacher as he provided a lot of the foundations that helped Mercedes become such a dominant force in the years to come.
He said: "Given how he helped us improve, I think certainly my biggest regret was not seeing Michael win a race for us, because he was a different level of driver we'd ever worked with at that point.
"I really believe, we all wanted him to win. It didn't happen.
"A couple of years later we couldn't stop winning and he deserves some of that because the reason we're winning today, a lot was down to him because he made us better."
Follow us on Twitter @Planet_F1, like our Facebook page and join us on Instagram!