Mercedes reportedly set to quit Formula E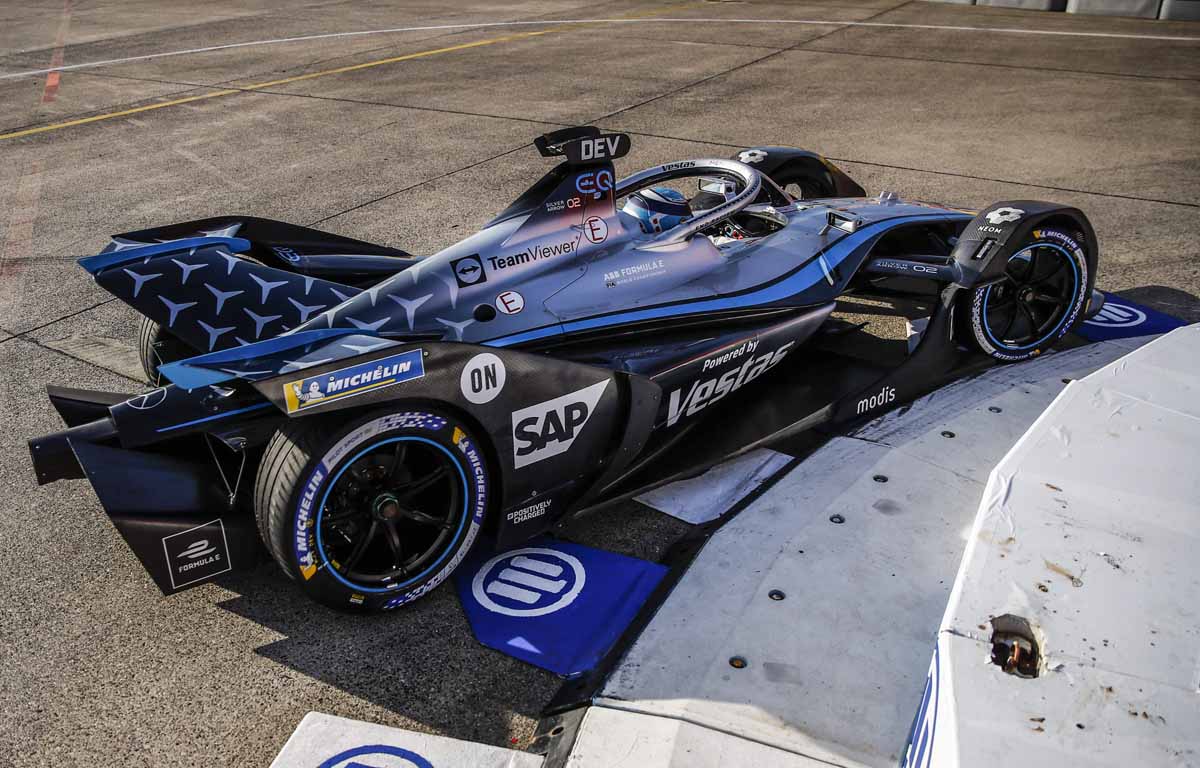 A report from Autosport has claimed Mercedes are looking set to leave Formula E when the new Gen3 cars are introduced in 2022, which could be officially confirmed in the coming days.
Mercedes had previously put out a statement asking for "clarification" over "important details regarding the structure of the series" when they signed a delayed option to develop the new Gen3 cars, which will include significant changes to the current crop.
Toto Wolff confirmed to Autosport that "a decision has been taken" regarding their future involvement in Formula E into the upcoming Gen3 era from 2022-23, having competed in the 2019-20 season under the HWA Racelab moniker.
Wolff added: "If Mercedes were to leave, which we haven't said, then, of course, you need to work on alternative strategies.
"We are in the sport not only because we guys like to compete and drive around in circles.
"But it is mainly a marketing and communications platform.
"And therefore, like everything we do, is under constant evaluation in terms of the benefits that any platform is able to generate for Mercedes-Benz.
"Apart from the, let's say, marketing value that it generates, it is about technology transfer and these two need to go hand in hand: technology and marketing.
"This is why everything is permanently evaluated and is this really still contributing to where we see the brand?
"Whatever we are going to see in terms of decisions, it's never like 100% that we want to be out of that because we don't like it anymore.
"[Nor is it] 100%, we love it – that's why we're going to stay in forever. It's much more nuanced."
Berlin… 😍😍😍#WeDriveTheCity #BerlinEPrix #ABBFormulaE pic.twitter.com/VFdDaaPld0

— Mercedes-EQ Formula E Team (@MercedesEQFE) August 15, 2021
Check out all the latest Mercedes merchandise via the official Formula 1 store
Mercedes-EQ driver Nyck de Vries, who is reportedly one of the drivers in the frame to potentially race in F1 with Williams this season, leads the Formula E standings by three points heading into Sunday's season finale in Berlin.
Even though Mercedes themselves have committed to building electric-only road cars from 2025, a decision has reportedly been taken at board level by Daimler to remove the team from the sport.
Wolff also said that the senior management of Formula E are aware of Mercedes' decision to either stay on or withdraw, but there is potential for Mercedes F1 team principal Wolff to enter a team as a privateer from next season onwards.
"We have a team that is fully functional, that we can be proud of in a series that is good fun," Wolff added.
"We have also a certain degree of responsibility towards the team and the series."