Mercedes reveal true development plans after 'Plan B' car rumours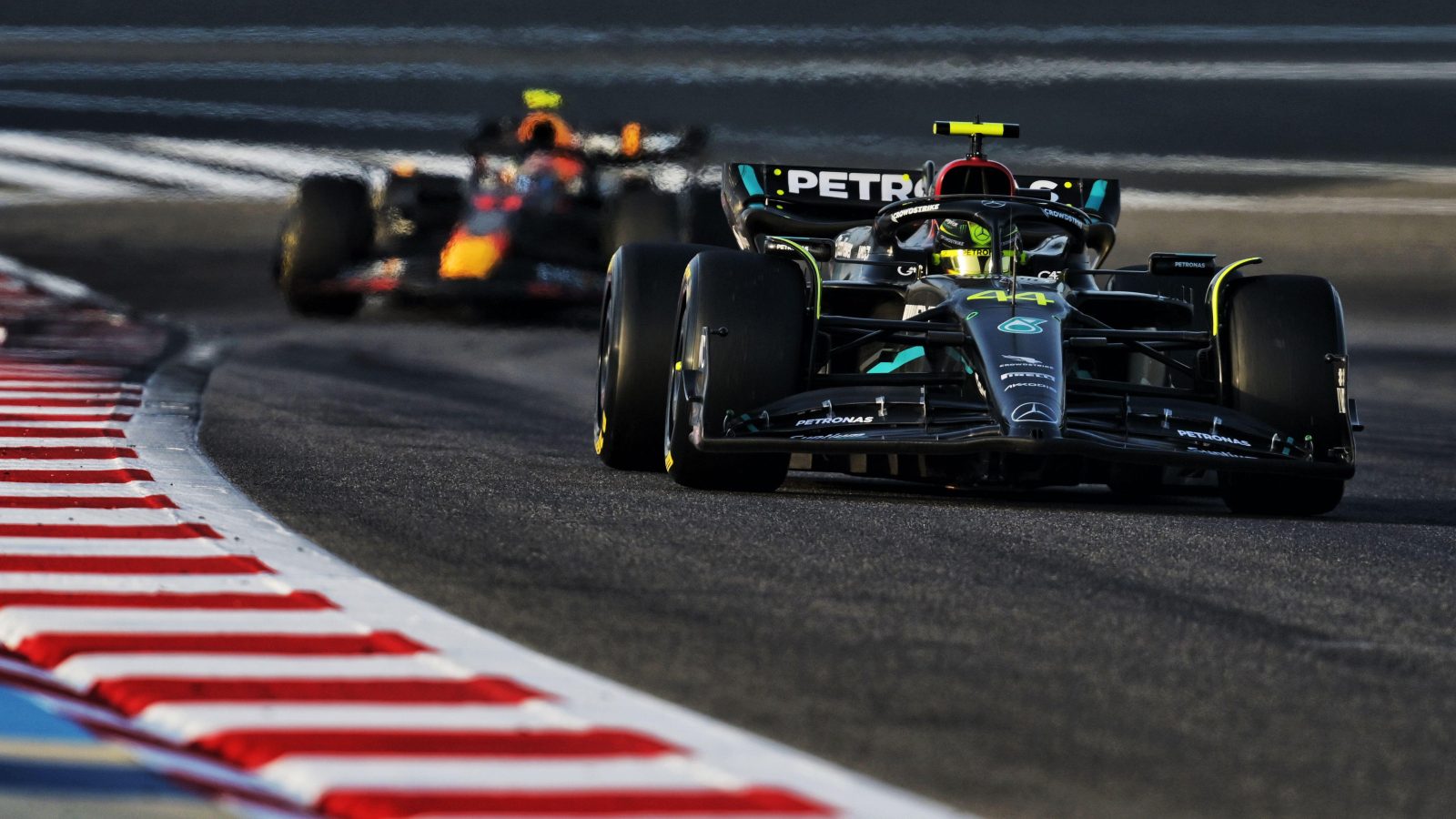 Mercedes' technical chief has quashed rumours of a "Plan B" car waiting in the wings should the Silver Arrows' zero-pod concept falter again this season.
Lewis Hamilton capped pre-season with P2 on Saturday's timesheet in Bahrain and with porpoising all but eliminated on the W14, Mercedes are looking much more comfortable than 12 months ago.
It wasn't all smooth sailing for the 2023 machine's Sakhir run-out. Day Two was far from ideal, with Hamilton sliding around the track as downforce deserted him. The afternoon was worse; Russell completing just 26 laps before a hydraulics failure cut his session short, bringing out the red flags.
Mercedes has stuck with their zero-pod design from the W13 despite Hamilton calling the 2022 car one of the worst he's driven in F1. The Brackley engineers believe the concept was not at fault for porpoising, giving it one last whirl.
That Friday session brought a rumour from Sky Sports' Ted Kravitz into focus, claiming Mercedes have a backup concept: "I believe they have a 'Plan B' in production, and if they need to, they can go to a 'Plan B', which is the Red Bull or Ferrari style of doing things, in the middle of the season."
Kravitz sought clarification from Mercedes technical director Mike Elliott, with the British engineer telling Sky Sports: "So there is a bodywork coming, it will look different. It won't look like somebody else's, it will look like an evolution of ours. That's on its way."
Pressed on whether Merc will consider abandoning their own concept and switching to something more akin to Red Bull's title-winning design, Elliott replied: "It's not in our current plans."
PlanetF1 recommends
Ranked: How well did every team perform at F1 2023 pre-season testing in Bahrain?
F1 2023 pre-season testing: All the key stats and facts from Bahrain
Pirelli respond to Lewis Hamilton's complaints about incoming tyre blanket ban
While Red Bull emerged as the red-hot Championship favourites from the three-day test in Bahrain, how challengers Ferrari and Mercedes stack-up is more of an enigma.
Few pundits and F1 personalities are expecting last season's top three to face a challenge in 2023, although Sky commentator David Croft did voice speculation that the charging Aston Martin team and star driver Fernando Alonso could be quicker.
Keen not to give too much away to their rivals, each team was likely holding back varying amounts of their true top-speed last week.
Elliot confirmed as much, saying: "We're probably not running the front wing we'll run when we come racing." He also hinted Mercedes were testing with a little extra ballast on their car, but that they will be right on the 798kg weight limit come race day.