Wolff rubbishes rumours of a new ICE for Hamilton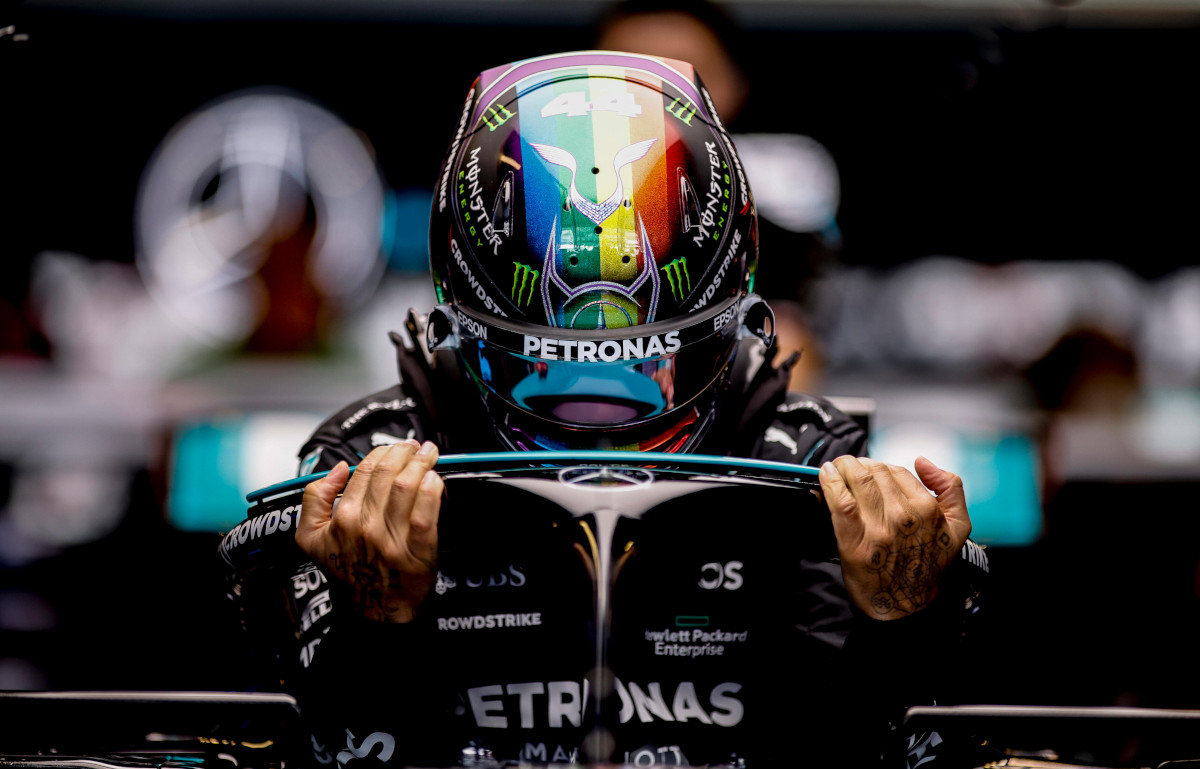 Toto Wolff has denied reports that Lewis Hamilton could have a new ICE for the Abu Dhabi GP, saying he will "keep this" engine.
Having already taken a 10-place grid penalty for his fourth ICE of the season, Hamilton now only receives five-place penalties for each new Internal Combustion Engine. That's the rule.
That meant at the Sao Paulo Grand Prix he could take a new one, dropping from fifth after the sprint qualifying to 10th on the grid.
Such was his pace with the new engine, the reigning World Champion raced to the victory.
It raised the question whether Mercedes would take the five-place hit at the title-deciding finale in Abu Dhabi in order to give Hamilton that extra boost of pace.
One problem Mercedes have suffered throughout this season is a drop off in pace as miles are put on the engine.
Wolff says they won't be changing it.
"No," he told Sky Italia, "the engine works fine, we keep this engine."
The Yas Marina race marks the third event for Hamilton's current ICE, the engine raced in Brazil, Saudi Arabia and now Abu Dhabi.
Mercedes director of trackside engineering Andrew Shovlin has downplayed Wolff's past comments about it being a "spicy" engine, a game-changer in terms of pace.
"It is not as big a deal as it is perhaps made out to be," he told Sky F1.
"Red Bull were inferring it is a huge difference, I think Toto did the same at one point.
"It is a useful step in the right direction but whether we have it in or not at the last race, it is not going to cover the gap we were seeing to Max on a single lap but it is a step in the right direction."
He also denied that an engine change was on the cards.
"Not on the plan," he said. "If we do that, something has gone wrong.
"It wouldn't feel like a good idea so that would only be if we suffer a big problem and even that wouldn't be plan A, if we did lose an engine."
Hamilton heads into Sunday's season finale tied with Max Verstappen on points, which means whichever of the two drivers finishes ahead, he's win the World title.
Unless of course neither score a single point, then it goes to Verstappen on countback of wins.
The two, as well as the rest of the field, have been warned by FIA race director Michael Masi of the consequences for a deliberate crash.
Asked if he would talk with Hamilton and Valtteri Bottas ahead of the grand prix, Wolff said: "I don't know if that is really necessary because all the drivers are professional. I believe that what we saw [happening] in Jeddah can be a good thing for Abu Dhabi because nobody wants to see a polemic.
"For that reason the race director was very clear about what can be done and what cannot be done."
Additional reporting from Luca Brambilla