Qualy confusion down to 'miscommunication'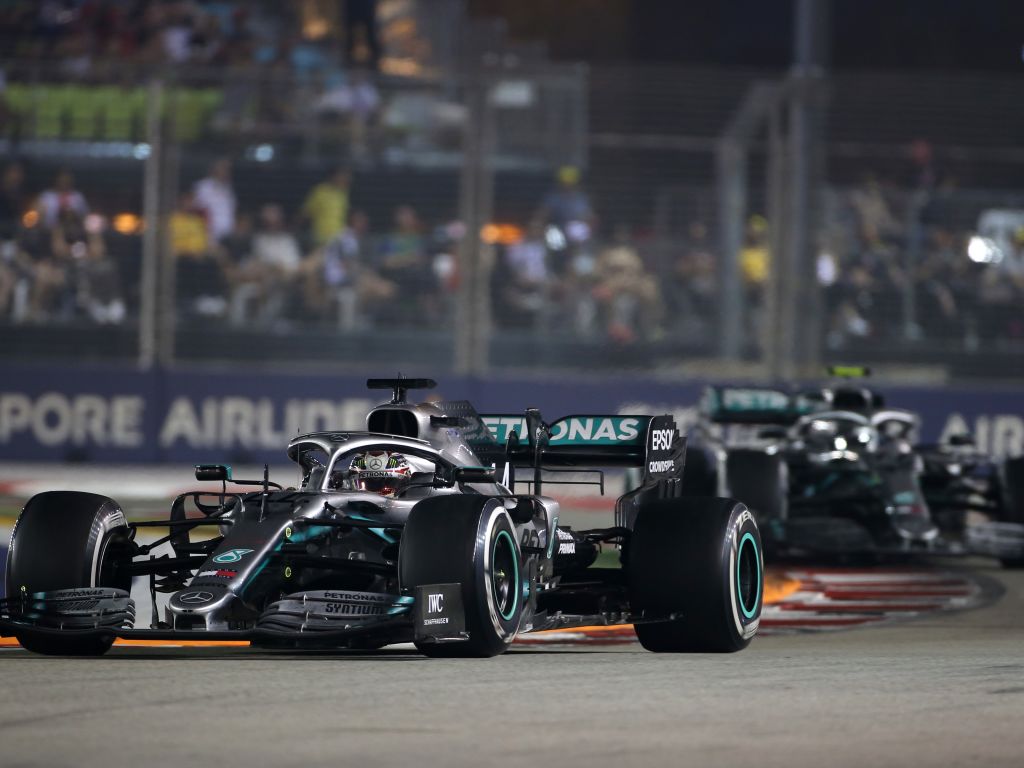 Mercedes team boss Toto Wolff has revealed that "miscommunication" was to blame for Lewis Hamilton impeding Valtteri Bottas during Q3 at Singapore.
Hamilton started the race second on the grid while team-mate Bottas could only manage the fifth fastest time, and the Finn admitted after qualifying that the "last run was quite messy" after the two Mercedes drivers inadvertently swapped positions during their out-laps.
"I don't know what was Lewis doing," Bottas said. "I was just leaving a gap to the car ahead."
Wolff says they have explained to both drivers that those on the pit wall didn't relay messages correctly, but insists it didn't have an impact on the race, adding they have moved on.
"I think the outlap incident is something that was due to a miscommunication and is something we need to manage better in the future," he told Autosport.
"The miscommunication was that Valtteri was held up by [Red Bull's Alex] Albon, that Lewis didn't see.
"Lewis was thinking that Valtteri was doing a slow outlap and Lewis felt that a quick outlap would suit him better, and that's why he went for the gap, which is not how we've done it in the past.
"We talked about it immediately afterwards, and everything's OK, it's all in a good place. That had no effect on the race. I think there were many more powerful things that went wrong this weekend."
Follow us on Twitter @Planet_F1 and like our Facebook page.